Description
How do I find growth opportunities for my business?
How can I attract new customers to buy our product or service?
How can I help my team to use the same vocabulary and language to describe customer insights?
How can I decide which features should or should not be on our roadmap?
How can I design the right experience to help people progress?
Learn how to answer these and other innovation questions in a full-day Jobs to be Done workshop in London on 31 May 2018.
It will be facilitated by Rene Bastijans and Andrej Balaz, two experienced practitioners of the theory that is becoming an essential part of any innovation strategy in the startup world right now.
Jobs to be Done is a theory of customer demand and motivation that is used by successful companies such as Basecamp, Intercom, Pipedrive and many others. It is a new way to understand what customers want and why they want it.
What you will learn

This is a hands-on, full-day workshop for individuals and teams looking to understand what motivates their customers by applying Jobs to be Done theory. You will experience short lectures, live customer interviews and plenty of practical exercises.
After attending the workshop, you will know:
What Jobs to be Done theory is and learn the latest thinking

How to interview customers to understand their Jobs to be Done

What data to look for during an interview and how to record it

How to model interview data so they describe what motivates customers to buy and use products and services

How to use these models to identify revenue growth opportunities, make better Product, Design and Marketing decisions

How Jobs to be Done language helps align your team

How to get started the next day with applying the theory to your product or service
See some event photos from our Lisbon workshop in February 2018 to gauge what you can expect.
How you will learn it
The workshop is composed of several topics covering a full day (9:00-18:00):
Introduction to Jobs to be Done theory and basic research tools

Live interviews, including 1:1 practice, to gather Jobs to be Done data

Guided group exercises to model interview data and to understand how Jobs to be Done are formed

Examples of how other businesses implemented Jobs to be Done insights

How you and your team can get started with applying 'Jobs-thinking' to your product or service
Who should attend

This workshop is valuable for anyone creating software products, services or physical items. It is ideal – but not exclusively – for:
Product Managers / Owners – Make better decisions about what features to build, improve or kill to keep customers and reduce churn

UX / UI Designers – See your product through the eyes of your customers and communicate your insights using unified vocabulary to product design teams, developers and business stakeholders

Researchers – Level up your skills as a researcher by learning how to collect and model 'customer jobs' data which will enrich your existing knowledge of your customers

Marketers – Acquire new customers by creating a compelling story for your marketing campaigns that speak directly to what your customers value

Founders/CEOs – Find growth opportunities and learn how to further differentiate your product or service from competitors

Anyone else who is curious about innovation-oriented qualitative research and how to get started with applying the Jobs to be Done theory to their products or services
Tickets and payment information

Tickets start at £399 + Eventbrite fees and include a light breakfast, lunch, coffee and other refreshments throughout the day as well as a certification of participation and a practical workshop workbook after the event.
You can pay with credit card here on Eventbrite. Contact renebastijans@gmail.com for a group discount (4+ participants only).
The ticket price may increase, depending on the demand for the workshop.
If you are interested in a private 1-day Jobs to be Done workshop delivered on-site for your team only, please contact renebastijans@gmail.com.

About your facilitators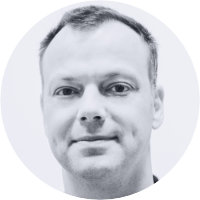 RENE BASTIJANS
Rene helps software companies grow by becoming great at generating demand for their products and services through customer insights. Having worked for both startups and large corporations, Rene knows how to inspire teams to leverage entrepreneurial spirit and practices as well as the resources and reach of large organisations to create and market innovative products.
In the past, Rene has led a corporate acceleration programme with Portugal's largest insurance company. During a 14-year-long career in London, UK, Rene was responsible for the 'Future Technologies' R&D team of Pearson, the leading education company, and held senior product roles in small and large companies in various industries, ranging from Sports and Education to Travel and Gaming.
When not consulting, Rene organises the Lisbon Jobs to be Done meetup group and frequently mentors early-stage startups participating in acceleration programmes in and outside of Portugal.
Find out more about Rene on his website, on Twitter or on LinkedIn.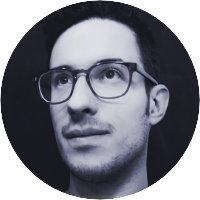 ANDREJ BALAZ
Andrej currently works as Senior Service and UX Designer at the leading German innovation agency IXDS covering every step of the service design process from research, strategy to the nitty-gritty details of interaction and visual design. In the recent years, Andrej has mainly worked on projects with corporate clients in the sectors of public transportation, mobility, manufacturing and health, making their transformation efforts to new ways of working and user-centred innovation tangible.
Before IXDS, Andrej worked as Senior UX designer in agile teams designing mobile touchpoints for all major platforms. Looking for a way to understand whether the products they were building would be met with actual demand, he discovered Jobs to be Done as a powerful paradigm to bring the customer's' perspective into the design and development process.
Andrej also co-hosts the Berlin JTBD meetup and has consulted clients such as Škoda, Applause and others on applying the perspective in marketing, sales and product strategy projects.
Find out more about Andrej on Twitter or LinkedIn.
FAQs
What is Jobs to be Done?
A Job to be Done is a desire someone has to make their life better. Once customers have an idea of how their life could be improved, they go through a process to make their desired experiences possible. This is what drives them to shop and ultimately buy products and services, to make trade-offs, to decide which features matter and to determine what they are willing to pay. In the workshop, you will learn hands-on how to find out what customers want and how they form their jobs to be done. These insights will prove invaluable for finding growth opportunities for your product or service. Find out more here.
Do I need to know anything about Jobs to be Done before attending?
No preparation or prior knowledge of Jobs to be Done theory is required. However, if you would like to learn more about the underlying theory for this workshop, we recommend reading When Coffee and Kale Compete (available for free as pdf).
What's the refund policy?
Tickets can be refunded up until 2 weeks before the workshop date, i.e. 23:59h on 16 May 2018. After this time, we are unable to refund your ticket(s). Email renebastijans@gmail.com as soon as possible if you cannot attend the workshop and would like to request a refund.
Which language will the workshop be held in?
The workshop will be held in English.
Can I book you for a private workshop for my company only?
Yes. If you are interested in a private, 1-day Jobs to be Done workshop delivered on-site for your team only, please contact renebastijans@gmail.com.