How do we re-envision work in a changing climate? Join us in exploring the need for a new economy rooted in justice, health, and security.
About this event
Pittsburgh, Pennsylvania is a City known as one of the centers of U.S. manufacturing and one that is at the intersection of conservative and progressive America. What can we learn from local community members about how to successfully transition from harmful, polluting industries to ones that regenerate and restore our communities? Join the Human Impacts Institute alongside Pittsburgh and innovators, educators, and community development experts as we explore what safe, healthy, and just jobs can really be. And stay tuned for our special international guests from Germany, who will provide a global perspective on how cities across the world are addressing the need for a new economy in the face of the climate crisis.
Join us for a special introduction from the Consulate of Germany in NY and a live performance of an original work by Berlin-based artist Mad Kate. Stay with us as we have an animated conversation with our speakers, including:
Gina Winstead, the Vice President of Women in Tech PGH (WITPGH). She advocates for diversity, equity and inclusion in the business and tech sector, while also creating many local leadership and community development opportunities as the Assistant Vice President of Vibrant Pittsburgh.
Young Grguras, the Campaign Director at Post-Landfill Action Network and educates students about the waste crisis and equips them with the necessary skills and resources to implement solutions to waste in their campus communities.
Charles Yhap, the CEO and co-Founder of CleanRobotics, which creates robots to improve waste management and the efficiency of recycling in Pittsburgh and worldwide.
Jerome Jackson, the Executive Director of Operation Better Block, where he creates opportunities for BIPOC community members to be at the forefront of envisioning and deciding upon the future of their neighborhoods.
Lisa-Maria Okken, Policy Advisor for Climate and Energy, WWF Germany
The Human Impacts Institute's Stories of a Just Transition project focuses on how we rebuild from the global pandemic, particularly in addressing the needs for a just transition to healthy and safe jobs, increased community resilience and security, and sustainable infrastructure in urban centers that have a history in polluting industries.
By focusing on the idea of Just Transition, we are not only highlighting the need for transitioning from polluting practices and industries, but we are also acknowledging that some members of our communities are being "left behind" by these changes--including those who have cultural, economic, and personal ties to "business as usual". By showcasing leadership that is more reflective of these communities, we hope to create more space for a diverse climate movement on a local level, and avenues for greater buy-in to much-needed climate solutions.
Funding for this program was provided from the Transatlantic Climate Bridge program of Federal Foreign Office Funds in partnership with the German Consulate of New York.
Special thanks to our co-sponsors: the Pennsylvania Solar Center and Pitt Sustainability from the University of Pittsburgh.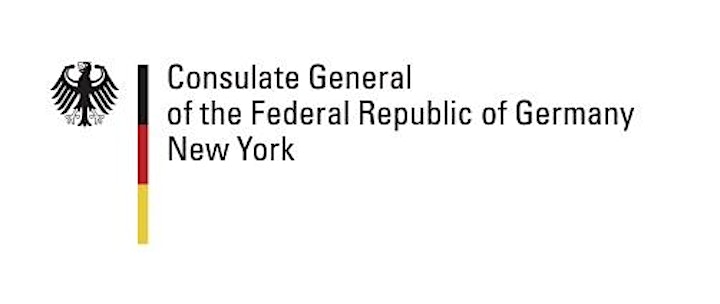 Organizer of Jobs for the New Economy- Pittsburgh Just Transition