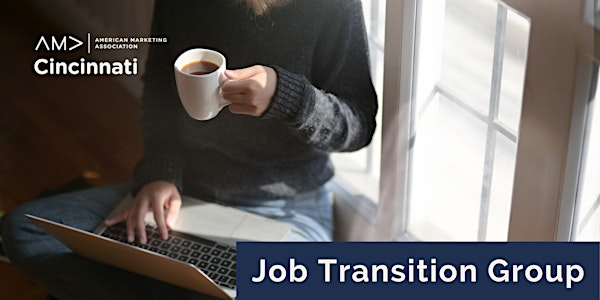 Job Transition Group
This group is open to anyone in job transition or looking to make their next career move -- gain valuable tips and make new connections!
About this event
Job Transition Group
The Job Search Community is a support/networking group assisting professionals seeking careers in marketing and related functions, including sales, public relations, graphic design, advertising, brand management, event planning, project management, business leadership, etc.
One of our longest-running Communities, it is our forum for connecting job seekers, recruiters, and hiring managers across Cincinnati's employer base, from agencies and startups to small businesses and corporate enterprises.
Pat Frew, chair and facilitator of the Job Transition Group, is a past AMA President and the founder of this essential community. Collectively, he and this community have helped literally thousands of marketers connect to new opportunities and top talent.
Event Notes:
This is a virtual event! After you register for the event, you will receive the Zoom login information via email.
All are welcome at our Job Transition Group meetings. You do not have to be an AMA member to attend.
About AMA Cincinnati's Communities
AMA Cincinnati is built on community. No matter where you are in your career or what area of marketing you specialize in, AMA brings marketers together to build relationships, solve marketplace challenges, and create invaluable networks.