Job Search and Person Branding: How to Create great Personal Commercials

Thursday, October 16, 2014 from 9:00 AM to 10:30 AM (PDT)
Event Details
Personal Commercials are one of the most important parts of your personal branding. Whether you are asked at an interview to "Tell me about yourself" or introducing yourself at a networking event, it is critical that you set yourself apart.  However most professionals sound like sheep baaa baaaa baaaa, droning on with a laundry list companies, titles and task performed.  At the end of the day it is not memorable, and does nothing more that brand you as a commodity.
Why is it essential that you take the time to craft strong branding personal commercials?
It forces you to achieve clarity on your message – So many times when giving your commercial it is discombobulated, rambling and monotone drone of un-memorable words. It doesn't do you any good or any of the listeners any good.

It helps you understand your Listener's perspective.

It helps you find people that will aid you with your objective – getting connected with people that know decision makers at your target companies.
Join us for a 2 part Interactive webinar to not only learn the secrets of creating successful personal commercials, but also crate your own.
Where: Online
When:  Thursday October 16th 9:00 am pacific to 10:30 am pacific
                Wednesday October 22nd 9:00 am pacific to 10:30 am pacific
Cost:      $25.00
Questions? Contact Greg Johnson via e-mail at greg@abovetherim.us 
Organizer
Above The Rim Executive Coaching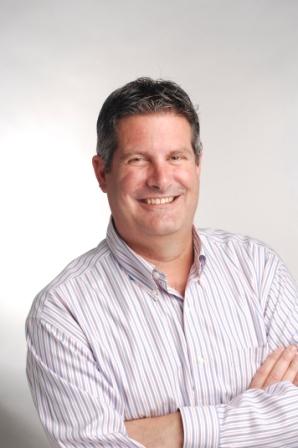 It's not what you know, or even who you know, but who knows you!

As a Career and Executive Coach, Greg's passion is to use his business experience to help others. He is known for his positive and dynamic approach to the career search and career management -- enabling h
is clients to create a paradigm shift in how they manage their career. He is skilled at helping clients develop their personal brand identity, leverage their strengths, skills, experiences and passions, and to clearly articulate their mission. This approach has lead Greg's clients to consistently separate themselves, and uniquely present themselves as the
 solution to the needs of their target organizations.

In building his practice Greg has been able to leverage his experience and background as an international business executive with expertise ranging from operations to marketing and business development. He launched his career in Japan managing real estate development projects for Mitsui Construction. 

After leaving Mitsui Construction, Greg established Regus Japan K.K., the Japanese subsidiary of the world's largest provider of serviced office solutions, and launched the serviced office concept in Japan. As President of Regus Japan K.K., Greg negotiated and secured the lease of almost 270,000ft2 in 3 of Tokyo's most premier business addresses; project managed the interior office construction in accordance with Regus' standards; hired a staff of 20, and had the business running in the black in less than 18 months!

After returning to California, Greg enjoyed success in senior marketing and business development roles in companies such as Lion Office Products, Takagi Tankless Water Heaters and Jaguar Land Rover NA. 

For a free initial career consultation meeting please contact Greg at greg@abovetherim.us