This is an in-person career fair designed for sales and management professionals for the Washington DC Metro area and Northern VA.
About this event
Pre-register now for free and mark your calendar!
This is a professional sales and management focused career fair for the greater Washington DC area.
Don't miss your chance to skip resume screens, phone interviews, personality profiles and jump right to meeting hiring managers from several companies. This event is a professional career fair that is focused on sales and management opportunities.
Register now to attend our upcoming career fair! 
Washington Sales and Management Career Fair [Hosted by United Career Fairs]
Monday, December 13th, 2021
6:00 pm sharp
Sheraton Reston
1810 Sunrise Valley Dr.
Reston, VA 20191
*Free to attend
*Presentation Format
*Interview with hiring managers in person
*Evening Hours
*Focused on professional Sales and Management opportunities
Our career fairs focus specifically on Sales, Business Development, Marketing, Customer Service, and Retail & Sales Management jobs, and offer you individual, face-to-face time with hiring managers from a variety of different companies. All of our events are held in the evening, making it easier to work around your existing job schedule.
Here's how it works: we will welcome you with a formal executive presentation in which each company will introduce itself and the opportunities they offer. You will then be free to meet with hiring managers from each company that has attracted your interest.
At the same time, you will be able to network not only with various employers, but also with other professionals.  Whether you are a seasoned executive-level professional, just beginning your career, or anywhere in between, our events can connect you with as many valuable employer contacts in two hours as you would make in weeks of job searching on your own.
Hiring managers will be onsite and ready to offer second interviews to qualified candidates.
  Click here to pre-register today and reserve your spot at this exclusive hiring event!
We encourage professionals of all levels of experience to attend our Career Fair. From entry-level and mid-level (3-10 years of experience) all the way up to C-level, hiring managers are looking for candidates just like you.  In order to make the most of your time at our event and to secure invitations for second interviews from the companies of your choice, you should be prepared to make a positive impression. We recommend that you: 
Arrive at the career fair no later than 6pm
Wear business professional attire
Bring at least 10-15 copies of your updated resume
Display an engaging and motivated attitude
PLEASE NOTE: You must actually attend the event in order to meet directly with hiring managers and to be considered for their positions.  Typical positions for which employers may interview include: B2B, outside sales representatives, inside sales representatives, b2b sales, account managers, account executives, advertising, marketing, customer service, financial services, telemarketer, management trainee, financial advisor, sales managers, sales directors, telesales, territory sales representatives, insurance sales, pharmaceutical sales, route sales, retail sales representatives, retail sales managers, financial sales and many more!  United Career Fairs – Uniting Great Companies with Great Candidates!
About Us:
United Career Fairs has over 20 years of experience in connecting candidates with hiring managers at companies ranging from small local businesses clear on up to Fortune 500 corporations.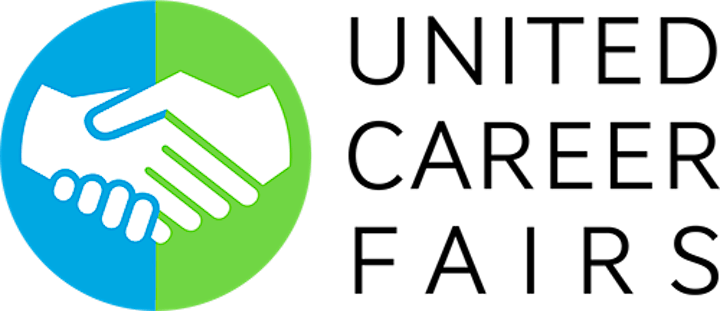 WASHINGTON DC SALES AND MANAGEMENT CAREER FAIR
Monday, December 13th, 2021 / Sheraton Reston
FREE TO ATTEND
PRE_REGISTER AND MARK YOUR CALENDAR
Washington Dc JOB FAIR, 2021 - serving the greater Northern Virginia area including: Arlington, Alexandria, Tysons Corner, Fairfax, Manassas, Springfield, Chantilly, Centreville, Sterling, Ashburn
Organizer of JOB FAIR Washington DC Dec 13TH, 2021! *Sales Focused Interviewing Event
United Career Fairs is a national recruiting solution that specializes in producing Business Development, Sales & Sales Management focused career fairs. We have over 20 years of experience in producing our events in major markets across the country. We host over 150 events annually, and are proud of the relationships we have established with Fortune 500 companies as well as local small businesses. Our events are a great way for you to meet directly with hiring managers.