Sales Have Ended
Registrations are closed
Thank you for your interest in participating in a Job Fair at Delaware Technical Community College. Unfortunately, our registration period has closed. Please provide your information to be considered for our wait list should we have an exhibitor cancel between now and our event(s). If you have any questions, please contact Career Services via email: Georgetown Campus: owens-careercenter@dtcc.edu Dover Campus: terry-careercenter@dtcc.edu Wilmington Campus: w-careercenter@dtcc.edu
Event Information
Location
Delaware Technical Community College
Sales Have Ended
Registrations are closed
Thank you for your interest in participating in a Job Fair at Delaware Technical Community College. Unfortunately, our registration period has closed. Please provide your information to be considered for our wait list should we have an exhibitor cancel between now and our event(s). If you have any questions, please contact Career Services via email: Georgetown Campus: owens-careercenter@dtcc.edu Dover Campus: terry-careercenter@dtcc.edu Wilmington Campus: w-careercenter@dtcc.edu
Description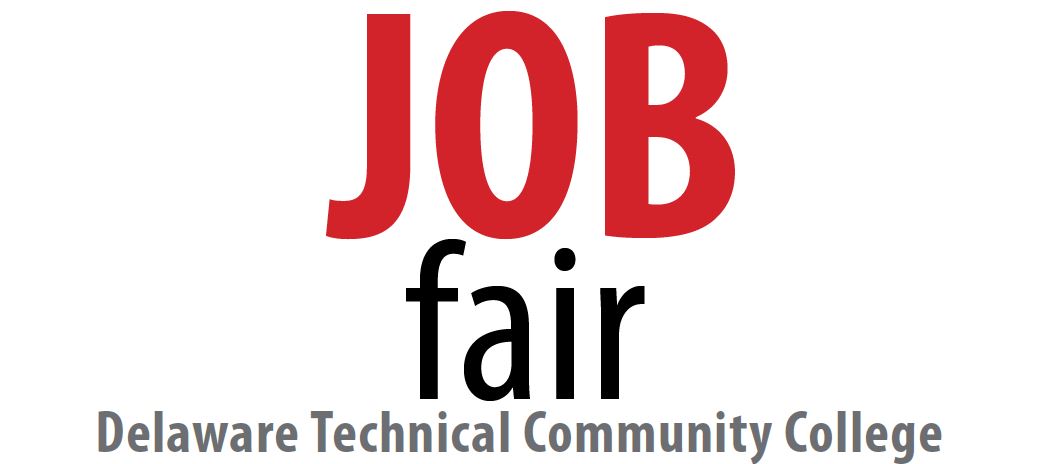 Delaware Technical Community College has qualified graduates to meet your needs. We have outstanding students in a variety of fields.
Please join us for the opportunity to meet our soon-to-be graduates and alumni and begin recruiting new employees by participating in a job fair at one or more of our three campus locations.
WHEN:
Tuesday, March 21, 2017, 2:00 p.m. - 5:30 p.m. (Georgetown location)
Thursday, April 6, 2017, 10:00 a.m. - 1:00 p.m. (Dover location)
Tuesday, April 11, 2017, 12:00 p.m. - 2:30 p.m. (Wilmington location)
Exhibitor details are found on the reservation page for each location.
Exhibitor set-up begins at one hour before the event start and must be completed fifteen minutes before the fair begins.
Registration is FREE!
Space provided on a first-come, first-serve basis.
Please contact the Career Services Office for more information.
REGISTRATION DEADLINE: MARCH 17, 2017.
Space is limited.
Exhibitor requests accepted until March 17, 2017 and honored on a first-come, first-serve basis.
Exhibitors who register by March 3, 2017 will have their company logo featured at the event.
Each confirmed exhibitor will be provided with one 6' long plastic table and two chairs.
Additional requests may be supported as feasible (ie. internet/electric access).
Exhibitors will be notified of confirmed participation via email.
Please choose a date you wish to participate from the "Select A Date" box. Then you will have the option to choose multiple events.
Location
Delaware Technical Community College