About this Event
We are sad to share that this event has been cancelled due to the COVID-19 pandemic. Auburn Public Theater is a 501(c)3 non-profit organization that relies on ticket sales, memberships, and donor support to fulfill our mission for our community. We humbly ask that when you receive your refund, you consider donating the cost of your ticket to our non-profit organization, to help ensure that we will still be here after this crisis passes. We here at APT have big dreams for the future of downtown Auburn, and we know that if we all work together we can make those dreams happen: auburnpublictheater.org/support/ .
To learn more about Auburn Public Theater and the work that we do (50+ community partnerships, free education programs, free film screenings for the elderly, support for Finger Lakers artists & organizations, and more) check out our website: auburnpublictheater.org
Even though our doors are closed, we will not stop fulfilling our mission. Follow us on Facebook , YouTube , and sign up for our Email Newsletter to enjoy free online events and more. Please stay safe during these trying times, & we will see you online!
_____________________________________________________________
Joan Shelley is a songwriter and singer who lives near Louisville, Ky., not far from where she grew up. Like the River Loves the Sea is her fifth album. She draws inspiration from traditional and traditionally-minded performers from her native Kentucky, as well as those from Ireland, Scotland, and England, but she's not a folksinger. Her disposition aligns more closely with that of, say, Roger Miller, Dolly Parton, or her fellow Kentuckian Tom T. Hall, who once explained—simply, succinctly, in a song—"I Witness Life."
She's not so much a confessional songwriter, although Like the River… gets closest to such subjectively emotional impressions as perhaps any album to date, and she sings less of her life and more of her place: of landscapes and watercourses; of flora and fauna; of seasons changing and years departing and the ineluctable attempt of humans to make some small sense of all—or, at best, some—of it. Her perspective and performances both have been described, apparently positively, as "pure," but there's no trace of the Pollyanna and there's little of the pastoral, either: her work instead wrestles with the possibility of reconciling, if only for a moment, the perceived "natural" world with its reflection—sometimes, relatively speaking, clear; other times hopelessly distorted—in the human heart, mind, and footprint.
Opener: Nathan Bowles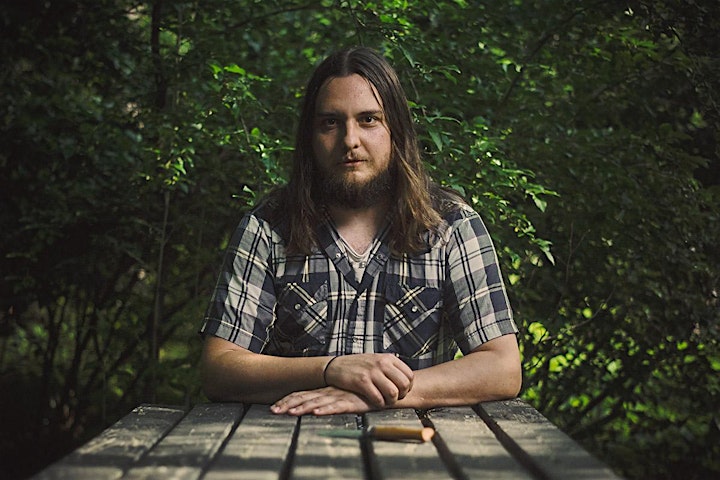 On his playfully subversive fourth solo album, Nathan Bowles extends his acclaimed banjo and percussion practice into the full-band realm for the first time, showcasing both delicate solo meditations and smoldering, swinging ensemble explorations featuring Casey Toll on double bass and Rex McMurry on drums. As he considers the cycles of deceit and self-deception that shape both our personal and political lives, a mixed mood of melancholy and merriment permeates Bowles's own compositions as well as the interpretive material, which draws from traditional Appalachian repertoires and the diverse songbooks of Julie Tippetts, Cousin Emmy, and Silver Apples.
This event is presented in partnership with DSP Shows.
Holiday Inn Theater Package: Catch a show, stay overnight, & enjoy breakfast at the newly renovated Holiday Inn Auburn. 315.253.4531 x 2118 to book your discounted package!

Performers
Date and Time
Location
Refund Policy