Jo Caudron: De wereld is rond / La terre est ronde

Thursday, September 12, 2019 from 2:00 PM to 4:00 PM (CEST)
Event Details
De wereld is rond
Jo Caudron over de perfecte stormen en de digitale transformaties
Sessie in het Nederlands
Dit jaar brengt Jo Caudron met "De wereld is rond" zijn vijfde boek uit en in het kader van deze publicatie komt hij als gastspreker zijn digitaal wereldbeeld delen.
Al meer dan twintig jaar veranderen sectoren onder impuls van digitale disruptie. Banken, retailers, de media, taxibedrijven en vele andere organisaties ervaren vandaag de kracht van de digitalisering en de uitdagingen die ermee gepaard gaan. Alle sectoren bevinden zich in hun eigen storm waarbij digitale krachten hen dwingen om een nieuwe positie in te nemen. Maar wat als dat slechts het begin is?
Wat als het onvoldoende blijkt om alleen vanuit de eigen industrie op zoek te gaan naar een toekomstgericht transformatieplan? Wat als onze maatschappij zelf in de kern verandert, deels door digitalisering, maar evengoed door grote vraagstukken over de toekomst van werk, wonen, mobiliteit, klimaat, gezondheid, onderwijs, globalisering, bevolkingsgroei en zelfs de problematiek van langer leven?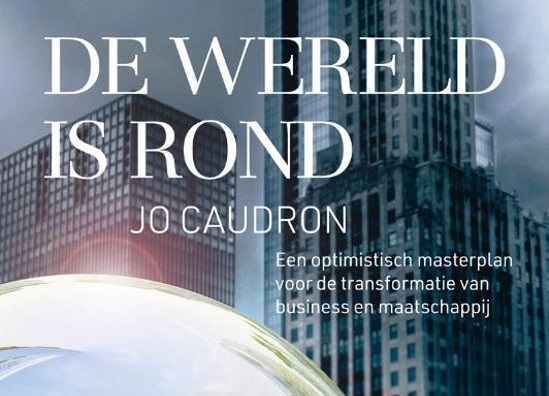 In "De wereld is rond" gaat Jo Caudron op zoek naar de verbanden tussen elk van deze maatschappelijke transformaties. Hij komt daarbij tot de conclusie dat ze samen een metastorm vormen, een allesoverstijgende reeks van met elkaar verweven perfecte stormen. Deze metastorm zal een impact hebben op elke beslissing die we als bedrijf, beleid of individu op lange termijn nemen. 
De wereld is rond is een optimistisch pleidooi om problemen holistisch te gaan benaderen en aan te pakken. Slagen we daar in, dan wacht ons een toekomst die meer dan de moeite waard is.
Jo Caudron is al jaren actief als digitaal ondernemer. Sinds tien jaar is hij transformatiestrateeg. Hij heeft verschillende boeken op zijn naam staan die, in deze transformatieve tijden, een inspiratiebron kunnen vormen voor zowel individuen, beleidsmakers als bedrijven en overheden.
De sessie wordt gehouden in het Nederlands.
Voor wie?
Iedereen die nieuwsgierig of bezorgd is in wat de digitale transformatie ons zal brengen en hoe je je daar tegen kan wapenen. Technische kennis is niet vereist.
 Waar en Wanneer?
Donderdag 12 september 2019

14h - 16h in het Auditorium

Smals, Fonsnylaan 20, 1060 Brussel

Taal: Nederlands
Gastspreker: Jo Caudron, Digital Transformation Expert

Tel. 02/787.58.88 - research@smals.be
 Gratis toegang, enkel voor medewerkers publieke sector
---
La terre est ronde
Jo Caudron sur les tempêtes parfaites et les transformations numériques
Session en néerlandais
Cette année, Jo Caudron publie son cinquième ouvrage intitulé "De wereld is rond". Dans le cadre de cette publication, il partagera sa vision du monde numérique en tant qu'orateur invité.
Depuis plus de vingt ans, les secteurs évoluent sous l'impulsion de la disruption numérique. Les banques, les détaillants, les médias, les sociétés de taxi et bien d'autres organisations sont aujourd'hui confrontés au pouvoir de la numérisation et aux défis qui l'accompagnent. Tous les secteurs se trouvent dans leur propre tempête, les forces numériques les contraignant à s'adapter. Et si ce n'était que le début ?
Et si la recherche d'un plan de transformation tourné vers l'avenir à partir des industries ne suffisait pas ? Et si notre société elle-même changeait en son cœur, en partie par la numérisation, mais aussi en raison de problématiques majeures concernant l'avenir du travail, du logement, de la mobilité, du climat, de la santé, de l'éducation, de la mondialisation, de la croissance démographique et même de la problématique de l'allongement de l'espérance de vie ?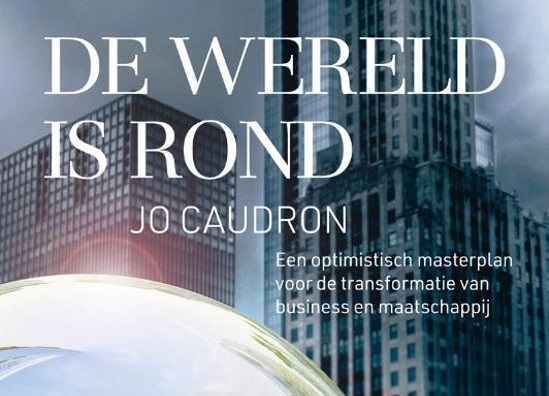 Dans "De wereld is rond", Jo Caudron se penche sur les relations entre chacune de ces transformations sociétales. Il en arrive à la conclusion qu'elles constituent ensemble une metastorm, une série de tempêtes transcendantes parfaites imbriquées. Cette "mégatempête" se répercutera sur chacune des décisions que nous prendrons à terme en tant qu'entreprise, politique ou individu. 
"De wereld is rond" est un plaidoyer optimiste en faveur d'une approche holistique des problèmes. En cas de succès, un avenir plus que gratifiant nous sera réservé.
Jo Caudron est actif depuis des années déjà comme entrepreneur numérique. Il est un stratège de la transformation depuis dix ans. Il a plusieurs livres à son actif qui, en ces temps de transformation, peuvent constituer une source d'inspiration pour les individus, les décideurs politiques et les entreprises.
La séance sera tenue en néerlandais.
Pour Qui?
Toute personne curieuse ou soucieuse de savoir quel avenir nous réserve la transformation numérique et quelles armes s'imposent pour y faire face. Aucune connaissance technique n'est requise.
 Où et quand ?
Jeudi 12 septembre 2019

14h - 16h dans l'Auditoire

Smals, Avenue Fonsny 20, 1060 Bruxelles

Langue : néerlandais
Orateur invité: Jo Caudron, Digital Transformation Expert

Tel. 02/787.58.88 - research@smals.be
 Participation gratuite et réservée au personnel des services publics
When & Where

Smals
Fonsnylaan 20, Avenue Fonsny
Auditorium
1060 Brussels
Belgium


Thursday, September 12, 2019 from 2:00 PM to 4:00 PM (CEST)
Add to my calendar
Organizer
Une équipe de 10 chercheurs avec un solide bagage académique suit de manière permanente les évolutions les plus récentes du marché ICT pour le compte des clients membres de Smals. Ils partagent leurs connaissances par le biais de séances d'info, de rapports d'étude, d'articles et de missions de consultance sur mesure.
Een team van 10 onderzoekers met een sterke academische achtergrond volgt permanent de jongste evoluties in de ICT-markt op ten behoeve van de klanten-leden van Smals. Ze delen hun kennis via infosessies,  onderzoeksrapporten, artikels en consultancy op maat.