We are not your dad's old grappling tournament, are you ready for a new concept?
About this event
Are you ready for a new concept? Have you ever teamed up with, trained with and competed with the best of the best against the best of the best? Have you ever been coached by the best minds in Youth Jiu-jitsu?! Are you ready for JitzKids 4? We are not your dad's old tournament, our coaches will be drafting competitors "free agents" into 6 JitzKids teams. 2 teams ages 10-12, 2 teams ages 13-14 and 2 teams ages 15-17. Coaches will flip a coin and the winner will select the first competitor or defer to select first match. Our competitors train with their teams the day before competition and they compete against the other team the day after. 7/26-7/27 following Pan Kids. Let's think differently, let's grow jiu-jitsu together.
Location: Polk Theater, 121 Florida Ave South, Lakeland, FL 33801
Doors Open at 4:00 pm. First match at 5:00 pm.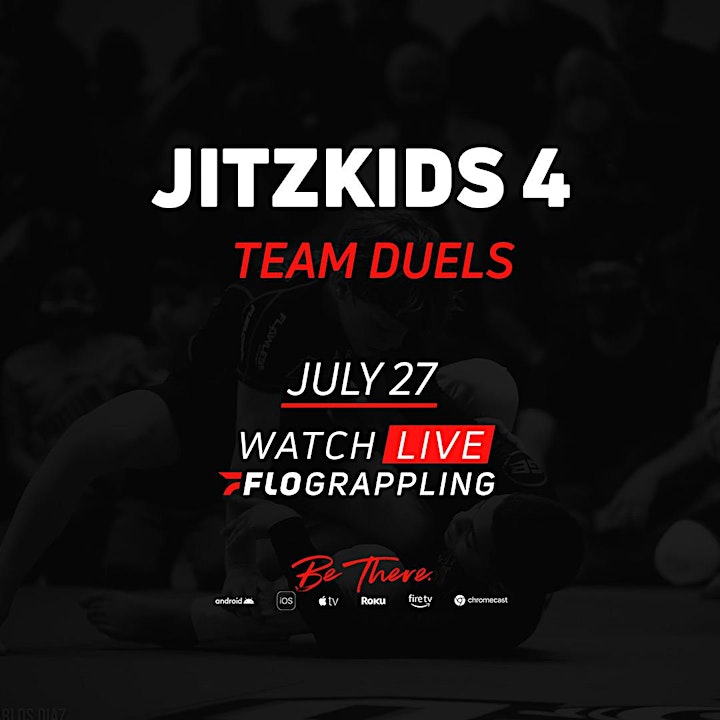 We are a submission grappling tournament promotion company. We believe submission grappling competitors should be compensated for their hard training. 
JitzKing Promotions is a Florida based amateur Jiu-Jitsu promotion committed to featuring the best amateur male and female grapplers around. Founded in 2018, our goal is to promote the most talented amateur Jiu-Jitsu practitioners around. Our organization was founded By Grapplers and For Grapplers. We are committed to promoting and growing the sport of Brazilian Jiu Jitsu.