Event Information
Location
El Corazon
109 Eastlake Ave East
Seattle, WA 98109
About this Event
JINJER
JINJER is a Ukrainian female fronted band which plays a mixture of progressive metalcore and groove metal, with some inlays of funk, reggae and jazz, though on their second LP the band shifted a bit to death metal of the European school. JINJER were formed in 2010, when Tatiana Shmailyuk joined the guys as a vocalist. In 2013, the band were acknowledged as the best metal band of the year in Ukraine.
JINJER are often mistakenly compared to Iwrestledabearonce, Straight Line Stitch, Arch Enemy, etc. Which is completely wrong, as members of JINJER, being asked about their influences, always name such bands as Lamb of God, Pantera, Gojira, Killswitch Engage, Death, Chimaira, All Shall Perish, Protest the Hero. However, Tatiana says that she really appreciates Sandra from Guano Apes and Shamaya from Otep for being her biggest inspirations as a female metal vocalist. She also mentions Mikael Åkerfeldt from Opeth and Randy Blythe from LOG.
In April 2014 JINJER released their second LP – CLOUD FACTORY. The album is devoted to the devastating effect of the heavy industry and global businesses on the environment,nature and average people's lives.
To support CLOUD FACTORY album the band went on a long European tour in April-May 2014 around Poland, Germany, Czech, Belgium, France, Switzerland and Russia. JINJER have shared the stage with TIAMAT, PAIN, CALIBAN, EKTOMORF, CLAWFINGER, EVENASCENCE, RASMUS, KATAKLYSM, BLESS THE FALL, etc. Over three years of touring JINJER have played more than 300 shows around the European Union, Russia and Ukraine. The band is a common participant of many top open-air festivals in Ukraine and the EU.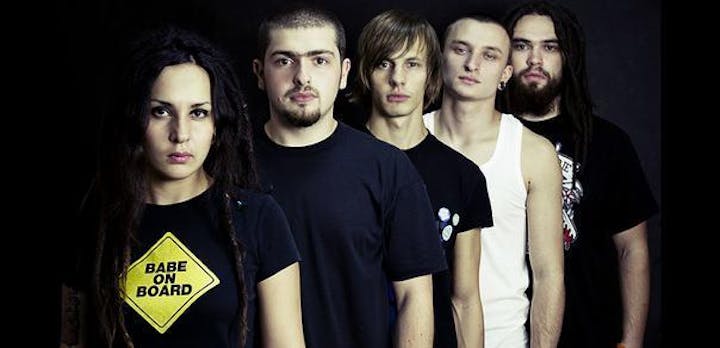 THE BROWNING
Electronicore (Electronic metalcore) band from Kansas City, Missouri, USA.
The Browning could very well be heavy music's answer to the Terminator. Whereas everybody's favorite Arnold Schwarzenegger cyborg hid an exoskeleton under a sheath of skin, the Kansas City quartet—Jonny [vocals, electronics], Cody [drums], Brian [guitar], and Rick [bass]—thinly veil a hard rock edge beneath a casing of skittering electronic dance music, hip-hop grime, metallic brutality, and industrial expanse. That signature style is "back" in a big way on their third full-length album and first for Spinefarm Records, Isolation.
Since emerging with a bang on 2011's Burn This World and refining their attack on Hypernova in 2013, the group has destroyed stages alongside everybody from Fear Factory to Static-X to We Came As Romans to Alesana to Chelsea Grin to Shadows Fall on national tours. Hypernova would clinch "Album of the Week" honors from Revolver, while their fan favorite video for "Bloodlust" would rack up over 1.8 million views by 2016 as they built an impressive social media audience exceeding 212K Facebook fans.
Jonny McBee - Vocals/Electronics
Cody Stewart - Drums
Brian Moore - Guitar
Rick Lalicker - Bass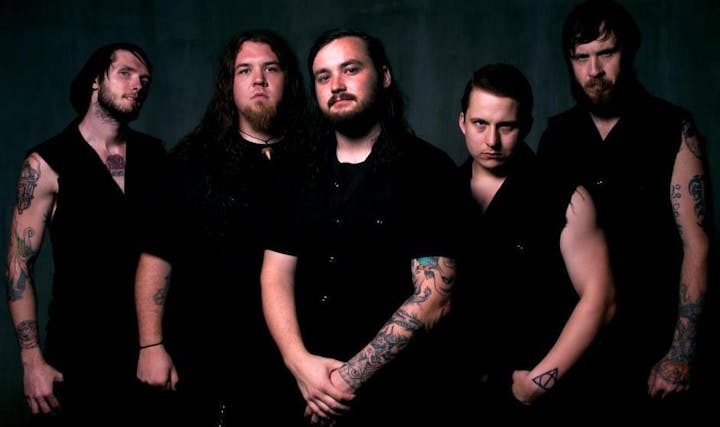 SUMO CYCO
Punk rock metal band based in Hamilton, Ontario. Formed in 2011
Sumo Cyco is a four-piece, female fronted, hard rock band from Toronto, Ontario. Sumo Cyco fuse hard rock guitar riffs with in your face blast beats and dance hall rhythms, topped by electric female vocals.
Line-up:
Sever a.k.a. Skye Sweetnam - vocal
MD13 Matt Drake (3) - lead guitar
Thor (Ken Corke) - bass
MASSACRE AT THE OPERA
Four guys from opposite ends of the metal spectrum who have come together to make a truly brutal sound. We are Massacre At The Opera.
Massacre At The Opera started out in early 2011 with the drive for hard hitting, fast paced metal.These group of guys are hitting the local scene with the force of a battering ram. With Chris Gumeson added to the line up in late 2012 on vocals, this group has come into their own. From playing their first show at The Central Ave Pub, winning the Seattle battle of the bands finals, opening up for Silence The Messenger and Sworn Enemy, playing their first out of state show at the Hawthorne Theater in Portland, To releasing their first EP titled "Mental Decay". With their all or nothing attitude, this group will rock your proverbial face off.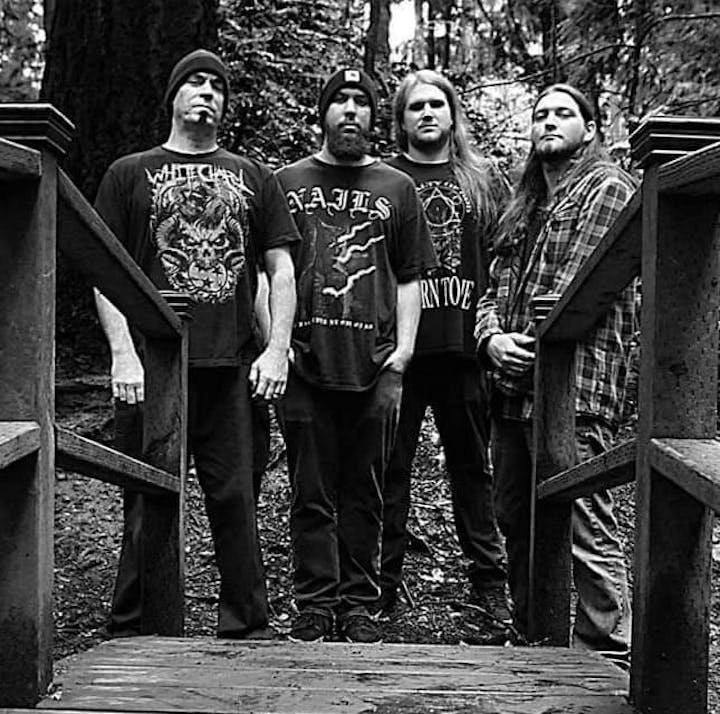 GHOSTS OF THE PACIFIC
Ghosts of the Pacific is a gritty alternative band that definitely gets it roots from the Seattle area; a band with a refreshing but familiar sound, original, groovy rock songs with great catchy hooks and a live show that's both visually and sonically entertaining.
We started out as Ashes of Mercury, which was formed in 2014. The lineup included founding members Sean and David Kebely along with Jim Reagan on vocals. The band went through various lineups while playing local clubs and bars. Francis Hunnycut was recruited to perform the bass duties and Brad Turner joined on drums to round out the lineup.
We decided to part ways with frontman Jim Reagan in the summer of 2016. After auditioning quite a few potential new singers, we finally found Josh Williams. Josh brings a very welcomed edge to our already gritty alternative Seattle sound. With the new frontman and the songs and sound evolving into something new, the band decided it would be the perfect time to change the band name. We became Ghosts of the Pacific.
In December of 2016, it was mutually decided that drummer Brad Turner would leave the band to pursue other musical interests. Michael Ball was the first drummer we auditioned that same month. He showed up completely prepared and ready to rock. He was such a good fit that we didn't feel the need to audition anyone else and he was officially named in January of 2017.
Bassist Francis Hunnycut decided it was time to move on and focus on other areas of his life that following May. Kyle McClelland filled in for a couple of shows but Francis eventually came back to rejoin the band on an interim basis until we could find a suitable replacement.
Several bassists auditioned in an attempt to fill Francis' spot. When Tom Evans arrived for his audition and began playing with us, a wide-open pocket was created and his powerful, edgy sound was an awesome fit. Tom was officially announced as the new bassist early that September.
We released our first music video, "Human Machine", in May, 2017. We are currently in the process of recording our first studio album.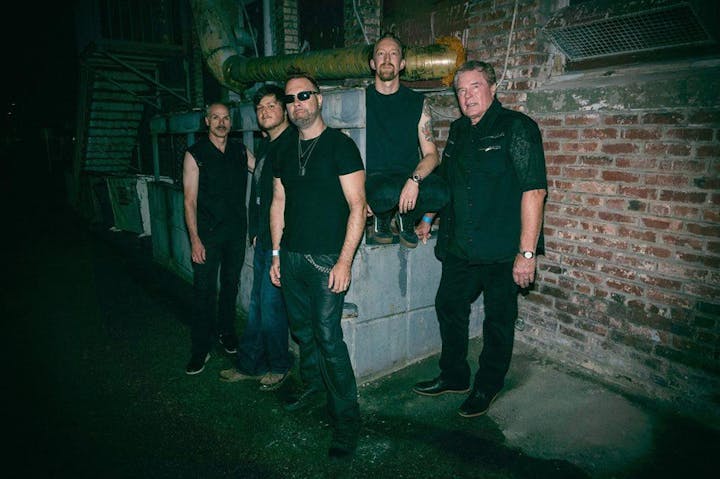 BLACK SUN MOON
Progressive rock/metal from Seattle, WA. Debut EP "Fairweather" out April 6th, 2018.
Derived from the drizzle and gloom of Seattle, Washington. We are Black Sun Moon.Originally, Black Sun Moon was created in the basement of an old house with Cody and Eric sitting in front of their computer, tabbing out guitar and programming drums. Taking influence from our favorite groups such as; Karnivool, Dead Letter Circus, Thrice, Soundgarden, Opeth, Between The Buried And Me, ect. Many a case of delicious beer/band juice was slain in the efforts of finding our sound. We even slept on the kitchen counter for absolutely no reason. That, my friends, is dedication. After some time and many genres ventured, we arrived. The name Black Sun Moon was the title for a song written for the project. A few head nods later, it was agreed that we would now be known as such. With countless hours tinkering away in our rehearsal space, we were on to something. Something very special. One fine evening as if a gift from the heavens themselves, we heard an angelic knock on our studio door. There in the doorway, stood our lovely bassist, Craig. (Not really, we found each other on a Facebook forum) Recently transplanted from Pheonix, AZ. Craig brought to the table much musical experience and talent. Thus, Black Sun Moon was whole. With all our our stars aligned and the wind at our backs, we set sail on the music scene. Ready to share the stage with many amazing artists and share ourselves with all our wonderful fans!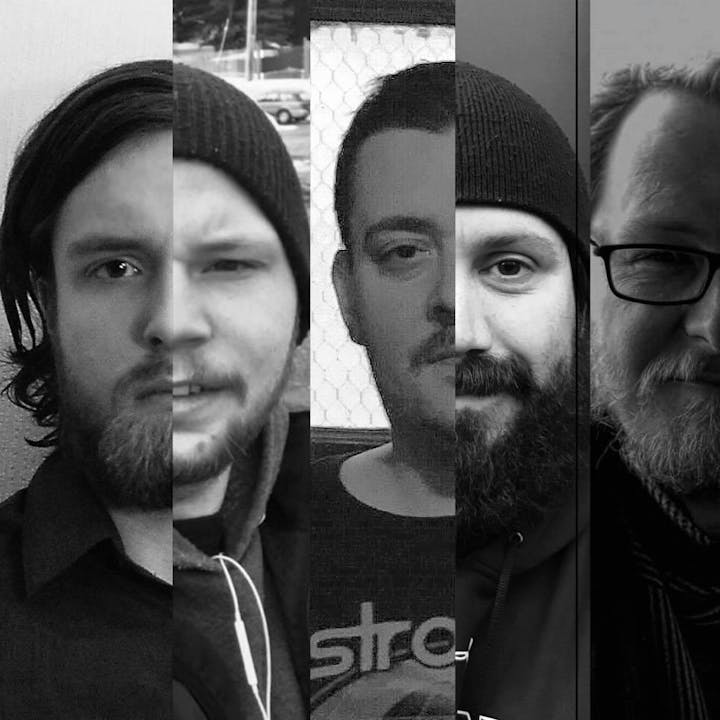 KILL CLOSET
2009 Hot Rocks Music Awards - Peoples Choice winners for Best Band and Myspace. Brutal and insanely fast with a touch of groove and melody. Having 2 vocalists and 2 guitarists opens the band to a lot of layering and unrestrained creativity.
Kill Closet is a 7 piece metal band from just north of Seattle Wa. Reformed in 2007 we have since gone through some member changes and played over 100 shows. We released our first cd in 2008 and in 2009 we won the Hot Rock's People's Choice Awards for Best Band and Myspace along with placing 18th in the nation in the Project Independent competition. 2010 began with drummer issues and ended with us working with our new drummer Bryan. We have since added Neil on percussion, keyboard and samples as well as Keith who runs our new light show and manages the band. In 2012 we released our 2nd self produced cd, a concept piece about a bio-plague that becomes self aware entitled Our Own Making. We have had the huge privilege of an overly devoted fanbase and have had the opportunity to share the stage with Anthrax, Testament, Death Angel, He'd P.E., Mushroomhead, Children of Bodom, Fleshgod Apocalypse, Carach Angren, Abigail Williams, Nekrogoblikon, P.O.D., Tyr, Chimaira, Threat Signal, The Browning, Dark Sermon, Carach Angren, Livan, Kittie, The Agonist, Blackgaurd, Bonded By Blood, Soulfly, Doyle, American Me, Suffokate, Murder Death Kill, Hundredth, Walking Corpse Syndrome and countless amazing bands in our area. If 2017 is anything like the last 9 years we can't wait to see what it brings. Hope to see you all soon!!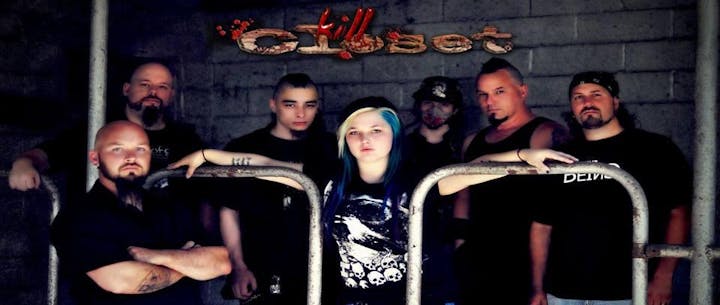 SALEM KNIGHTS
Helping keep old school metal alive in the Pacific Northwest, Salem Knights has been bringing an intense energy and fury to their live shows since 2015.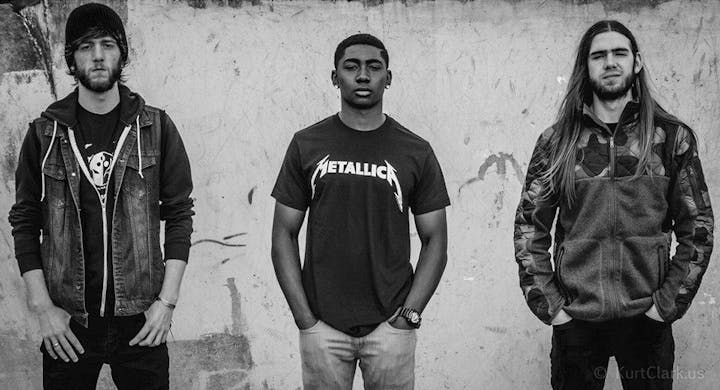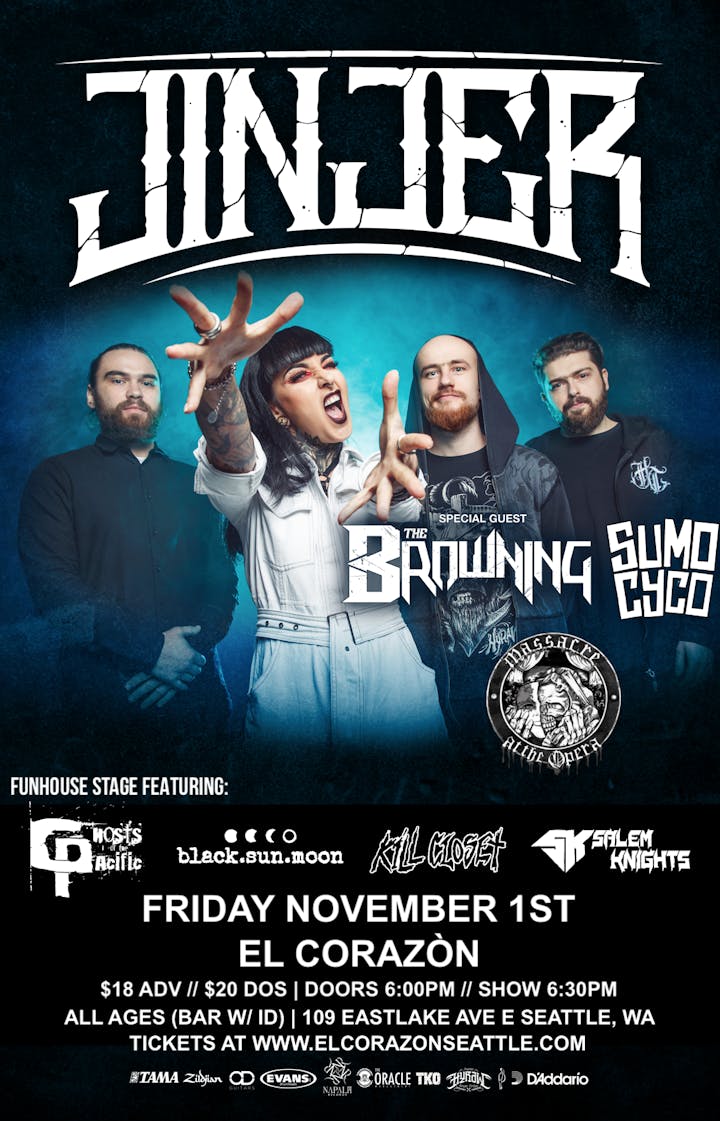 Performers
Date and Time
Location
El Corazon
109 Eastlake Ave East
Seattle, WA 98109
Refund Policy