Ticket availability is limited for social distancing measures. Audience size is limited.
About this Event
Due to ongoing capacity restrictions, we kindly request that you purchase tickets in specific areas according to your group size. We reserve the right to move your reservation if it does not match the seating group size. This will help us ensure that our venue remains viable for the foreseeable future. For individuals or groups more than 4, please call us at 302.684.3038 and our box-office staff would be happy to assist you.
A perfect blend of familiar melodies, infectious rhythms, searing legendary guitar and true Latin percussion all delivered with an authenticity and exuberance that is not only true to the original recordings but will bring audiences to their feet.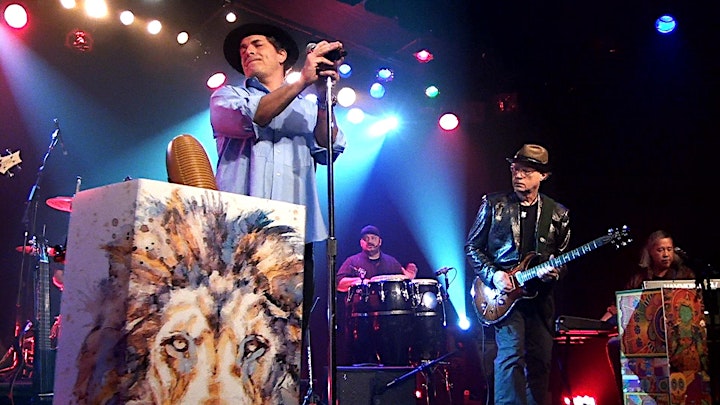 Jingo The Santana Tribute
Website | Facebook | Instagram
Jingo - the meaning "Afro – Cuban" derived rhythms and chants, creating a rhythmically sensual sound and harmony.
JINGO is a seven piece Latin-Rock band consisting of musicians from around the world creating the rhythmically sensual Afro-Latin-fusion-blues-rock music of Santana.
The seven top flight musicians of JINGO capture all the excitement and energy of this guitar legend and his band. JINGO takes you on a Santana anthology trip playing his best loved songs from 1969 to present day. Performing in numerous clubs, ballrooms and festivals of the tri-state area, JINGO draws upon and creates the Latin, rock and jazz influences that separated Santana from the typical rock band. JINGO reproduces the excitement of Santana live, captivating the audience and leaving them wanting more.
The unique sound features Santana's melodic, blues-based guitar lines set against Latin and African rhythms featuring percussion instruments such as timbales and congas not generally heard in rock music. Topping the charts with hits like Black Magic Woman, Oye Como Va, Evil Ways, Maria Maria and Smooth and producing signature instrumentals such as Jingo, Soul Sacrifice, Samba Pa Ti, and Europa. "Jingo" captivates the true essence and sound of Santana.
The Milton Theatre is "COVID-19 Customer Protection Standards Certified" by the Delaware Division of Small Business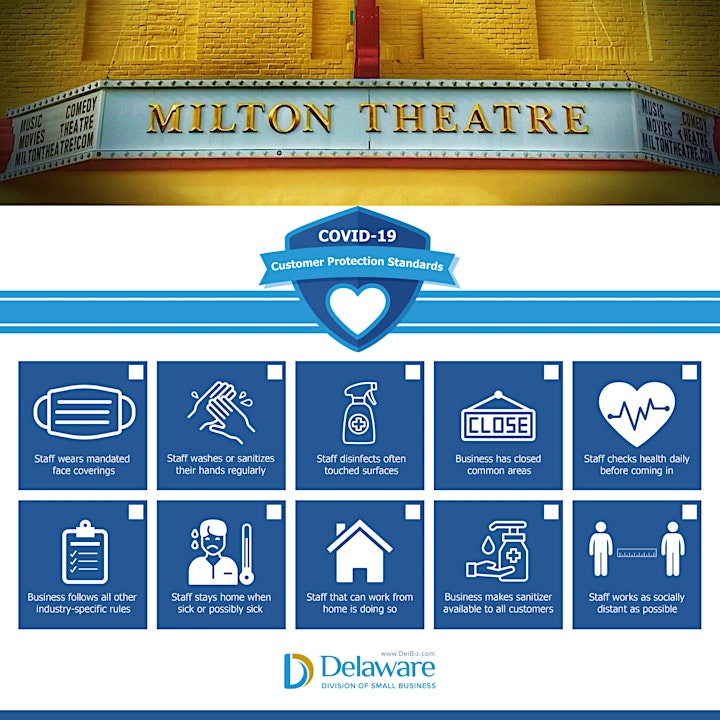 About the Milton Theatre
Official Website | Facebook | Twitter | Instagram
The historic Milton Theatre is a uniquely diverse venue where you will find the best local, regional, national, and international talent. Free municipal and on-street parking are available. Full bar and light food options available. This facility is fully accessible.