Jimmy's Way: Brings Wellness to the World thorugh Yoga
Description
Marianne Wells will present her full day retreat: Jimmy's Way- Brings Wellness to the World. With 30 years of teaching experience, Marianne brings a wealth of knowledge and guidance on the journey to the Self through the self. We will be treated to an accessible hatha yoga class, an engaging lunch workshop discussion, and we will seal the day with a soothing restorative practice...because all yoga roads lead to RESTORATION!
A leader in the yoga community, Marianne is beloved by students around the globe whom she has trained and encouraged on their spiritual journey. She draws on the traditions of Bhakti, Tantra, Hatha and Vinyasa to create her unique style of "Really Real Yoga" that enhaces the connection between mind, body, spirit and heart. Jimmy's Way has evolved out of the deep lessons she learned from her dear son Jimmy. It is a tribute to his silent, peaceful, loving strength that encourages and accompanies her as she spiritually lives on this earth. For more information about Marianne: https://www.mariannewells.com

OUR DAY TOGETHER ~
11am — 11:30am — check in and opening gathering
11:30 – 1:30pm — Marianne will lead her signature two-hour Hatha yoga practice to start our day ~ "Tuning Into YourSelf"
1:30 – 3:30pm — Engineering Energy ~ An engaging workshop discussion of: Yoga and The Kosha Bodies – the five energetic layers of our being, Ayurveda and The Doshas – our three biological energies that govern metabolic activity and the mind. Gain a greater understanding of why purpose and fulfillment are such important aspects of our life force. The motivation behind why we arise from bed every day with excitement, ready to engage the universe on its terms. Lunch from Angeline's Bakery will be provided.
3:30 – 5:30pm — Marianne will lead a two-hour restorative yoga practice – because all roads lead to restorative yoga! ~ "Relax Into YourSelf"
5:30 — 6pm — closing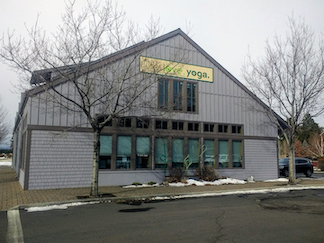 The retreat will take place at the Life.Love.Yoga studio in the picturesque mountain community of Sisters Oregon. LLY is an eco friendly studio welcoming EVERYbody in all stages of physical ability, walks of life and place on their yoga journey, It embodies the concept that Yoga is for ALL. Life.Love.Yoga has props, but feel free to bring anything you desire for your practice. http://www.lifeloveyoga.com
The profits from the retreat will be donated to Oregon Adaptive Sports. OAS is committeed to providing life changing outdoor recreation activites for individuals with disabilites. The activites (including alpine and nordic skiing, cycling, golf, hiking, kayaking, mountain biking and rock climbing) and the warm open community offered by OAS helps individuals build confidence, independence and find joy in being outdoors. http://oregonadaptivesports.org/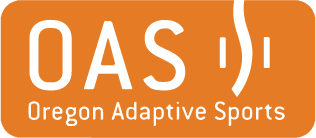 For individuals traveling from out of town Sisters has a number of accomodations including Five Pines Lodge: https://fivepinelodge.com, Sisters Bunkhouse: https://www.sistersbunkhouse.com, The Best Western Ponderosa Lodge: https://www.bestwestern.com/en_US/book/hotels-in-sisters/best-western-ponderosa-lodge/propertyCode.38103.html and numerous airbnbs.