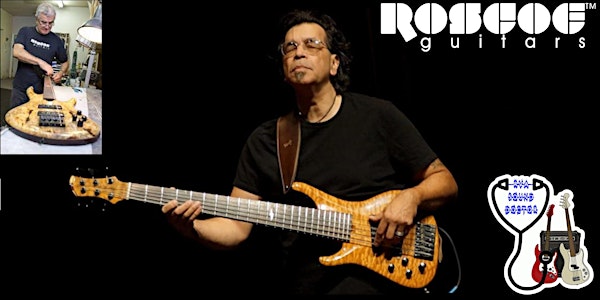 Jimmy Haslip Bass Masterclass (Virtual)
Bass masterclass (Jimmy Haslip) and custom bass manufacturing overview (Keith Roscoe)
About this event
Legendary bass player Jimmy Haslip (Yellowjackets, Jeff Lorber Fusion, Oz Noy Trio) will be teaching a free bass masterclass geared for bass players of all levels and abilities. He will also leave plenty of time to answer your questions.
Keith Roscoe, world renowned luthier and founder of Roscoe Guitars, will present an overview of how custom basses are made, what makes Roscoe basses unique, and why Jimmy (and countless other bass players) choose Roscoe.
This masterclass is sponsored by Roscoe Guitars (www.facebook.com/RoscoeGuitars) and is hosted by RVA Sound Doctor (www.facebook.com/RVASoundDoctor).