Jim Morrison and The Doors - 50th Anniversary Music History Livestream
Jim Morrison & The Doors: 50th Anniversary Music History Livestream Program with Robert Kelleman - Washington, DC History & Culture
About this event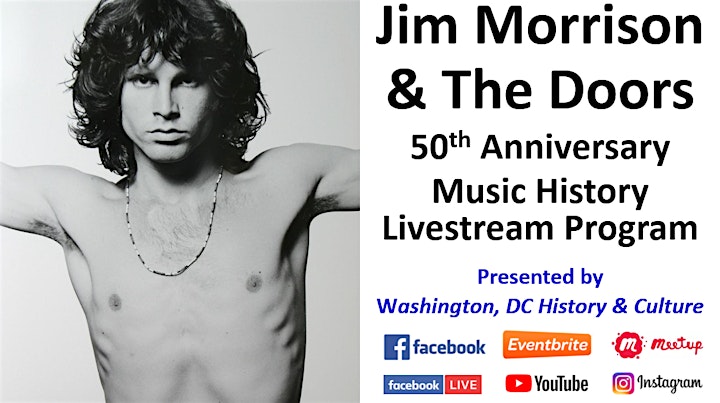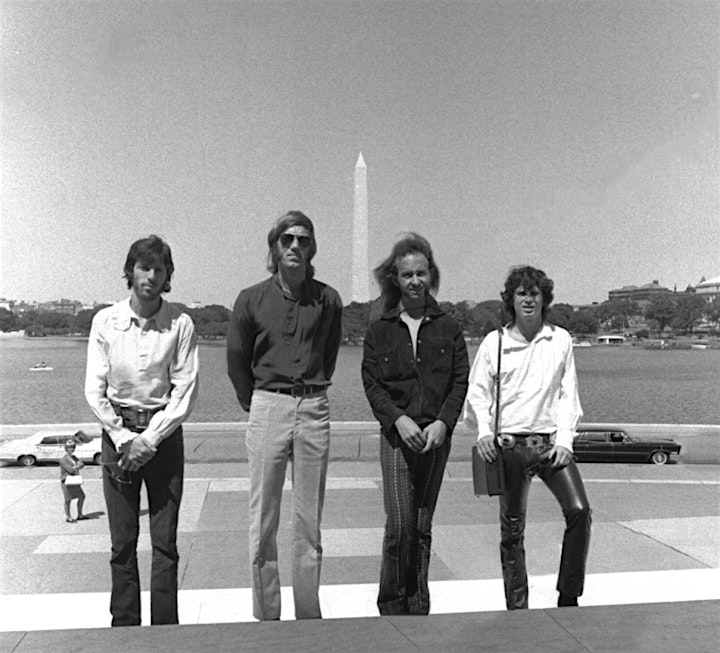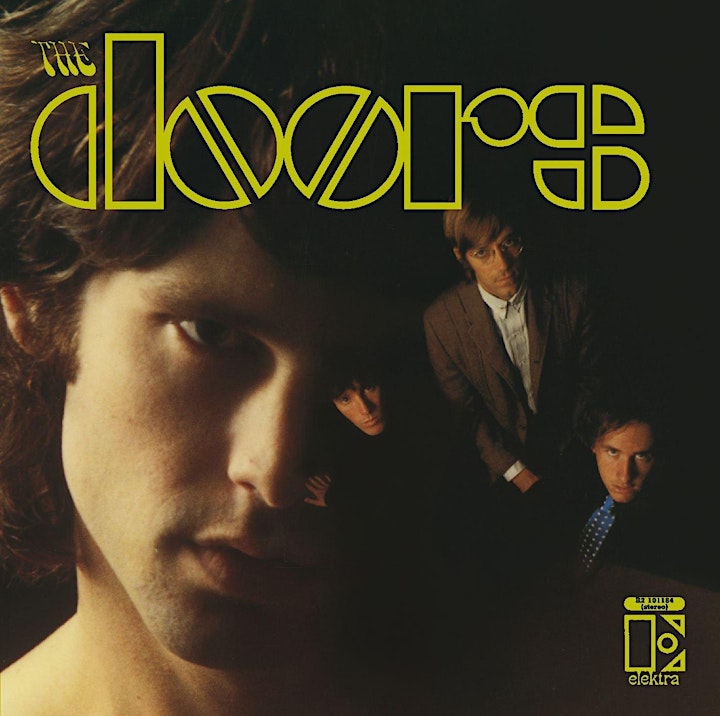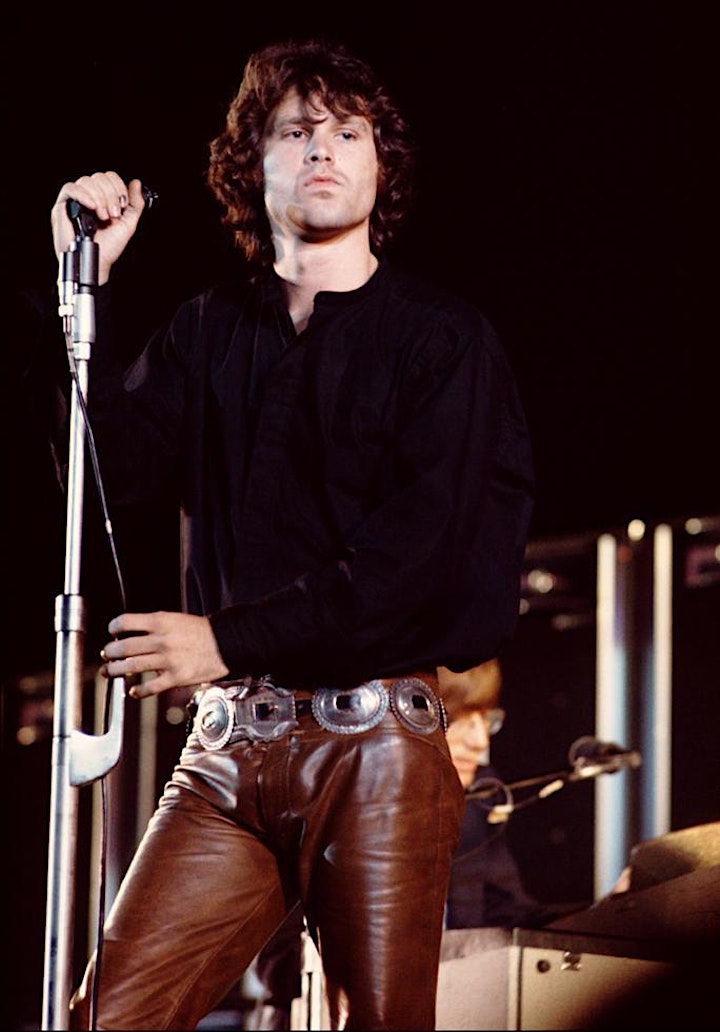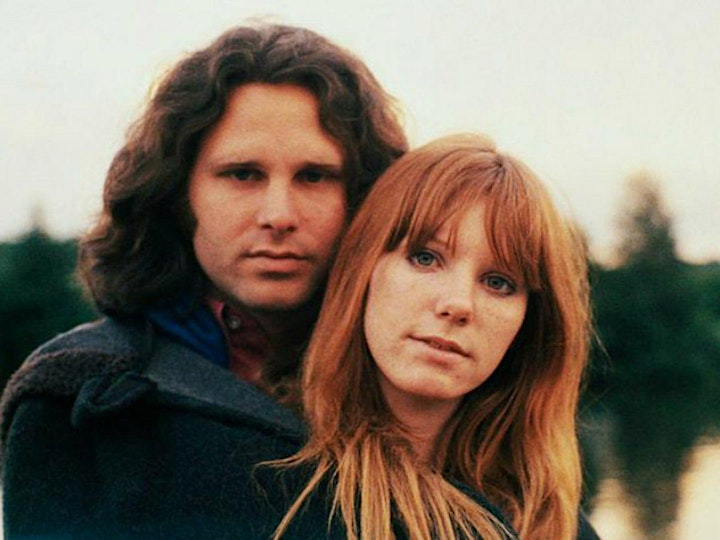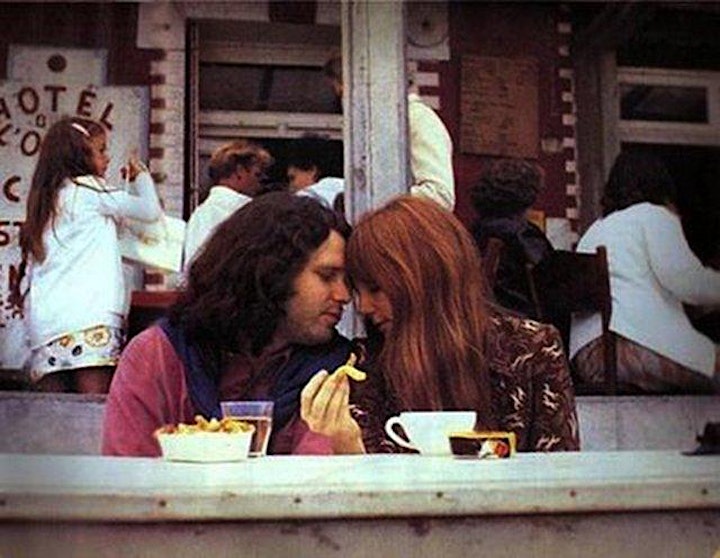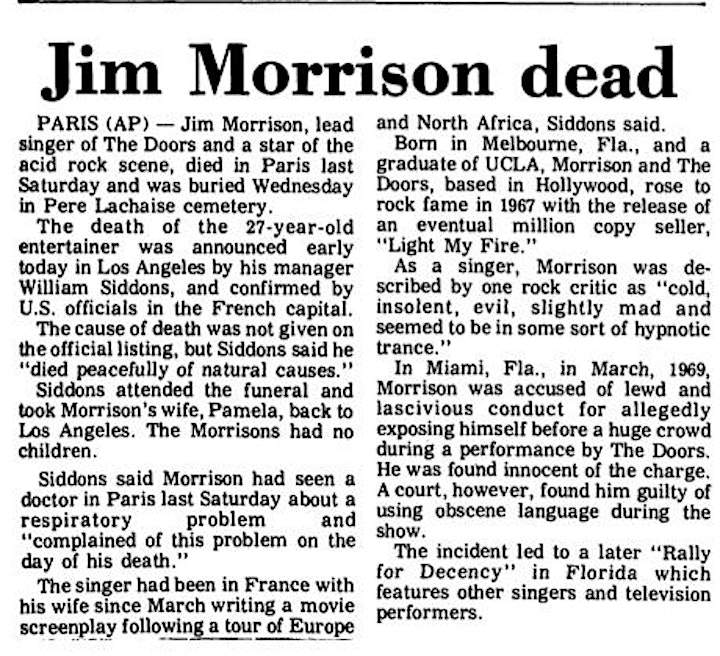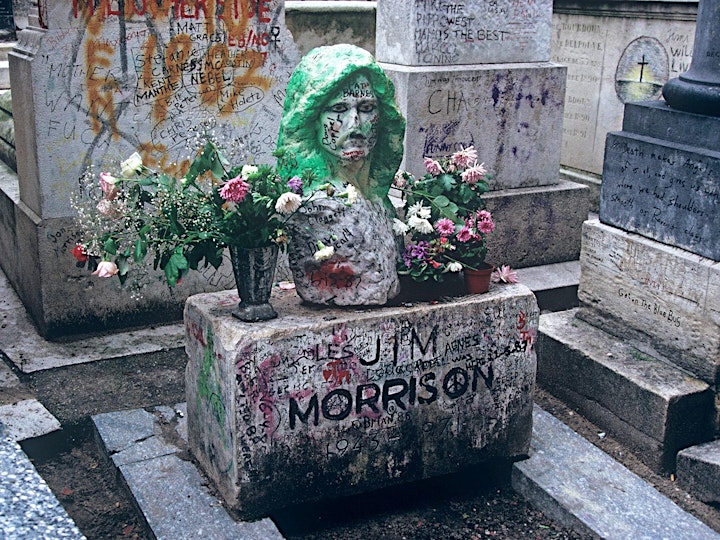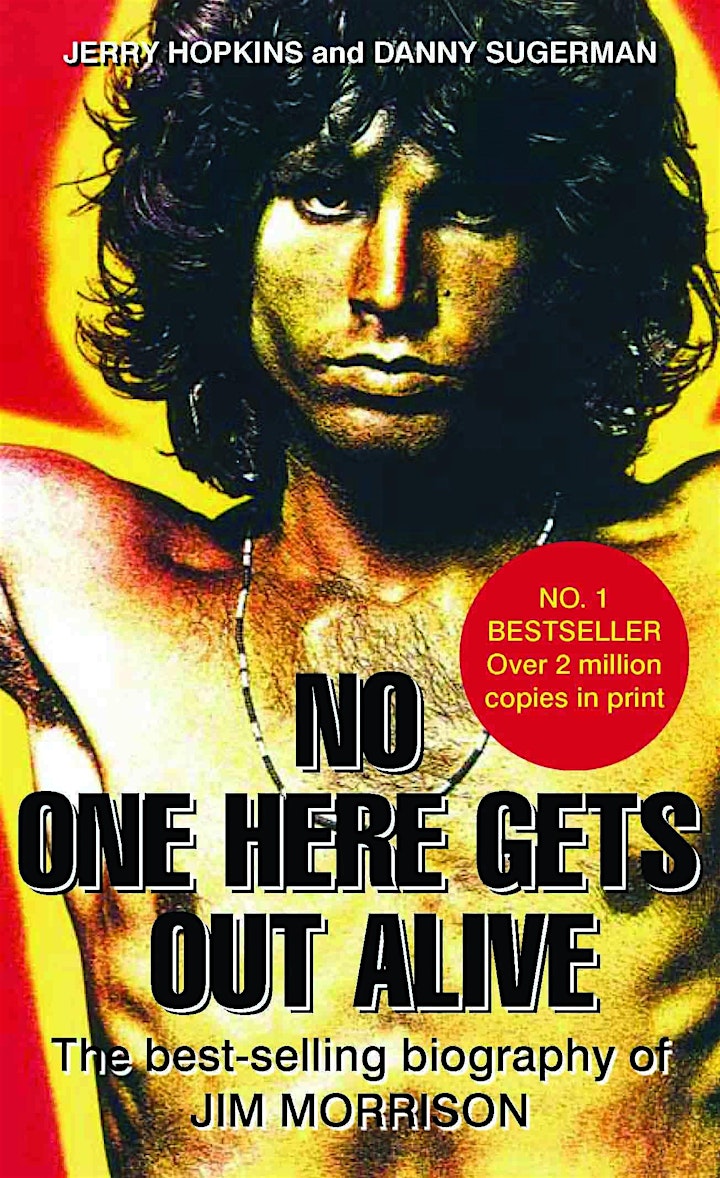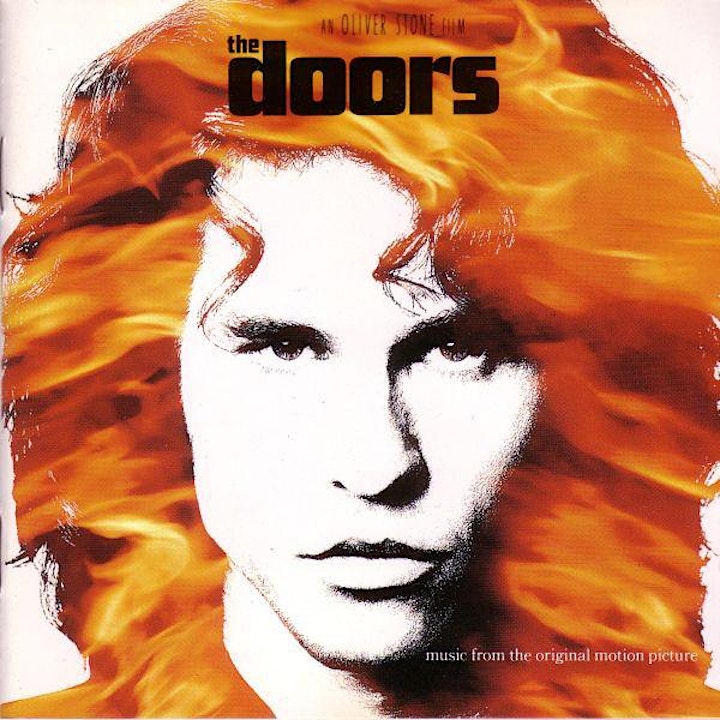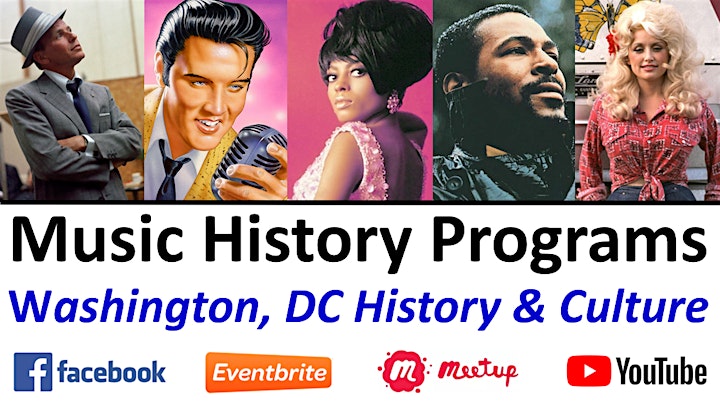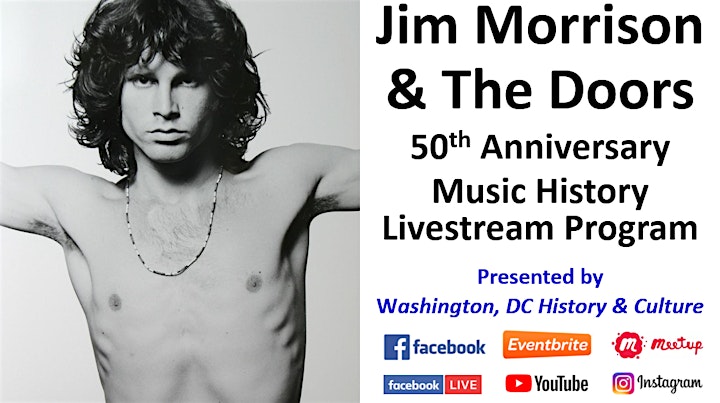 Jim Morrison and The Doors - 50th Anniversary Music History Livestream
Friday, July 2 -
6:00 PM EDT (Washington, DC time)
11:00 PM BST (London, UK time)
Zoom Connection Link
Click (or Copy and Paste) and Follow the Instructions:
https://us02web.zoom.us/j/89758520293
It's Friday night - let's celebrate the life and music of Jim Morrison and The Doors. July 3rd is the 50th anniversary of Jim's death in Paris in 1971.
The Doors were an American rock band formed in Los Angeles in 1965, with vocalist Jim Morrison, keyboardist Ray Manzarek, guitarist Robby Krieger, and drummer John Densmore. They were among the most controversial and influential rock acts of the 1960s; mostly due to Morrison's lyrics and voice, along with his erratic stage persona, and the group was widely regarded as an important part of the era's counterculture.
The band took its name from the title of Aldous Huxley's book The Doors of Perception, itself a reference to a quote by William Blake. After signing with Elektra Records, the Doors with Morrison released six albums in five years, some of which are considered among the greatest of all time, including The Doors (1967), Strange Days (1967), and L.A. Woman (1971). They were one of the most successful bands during that time but Morrison died in uncertain circumstances in 1971.
They have sold 33 million albums in the United States and over 100 million records worldwide, making them one of the best-selling bands of all time. The Doors have been listed as one of the greatest artists of all time by magazines including Rolling Stone, which ranked them 41st on its list of the "100 Greatest Artists of All Time". In 1993, they were inducted into the Rock and Roll Hall of Fame.
James Douglas Morrison (December 8, 1943 – July 3, 1971) was an American singer, musician, songwriter and poet, who was the lead vocalist of the rock band The Doors. Due to his wild personality, poetic lyrics, distinctive voice, unpredictable and erratic performances, and the dramatic circumstances surrounding his life and early death, Morrison is regarded by music critics and fans as one of the most iconic and influential frontmen in rock history. Since his death, his fame has endured as one of popular culture's most rebellious and oft-displayed icons, representing the generation gap and youth counterculture.
Together with pianist Ray Manzarek, Morrison co-founded the Doors in July 1965 in Venice, California. The band spent two years in obscurity until shooting to prominence with their number-one single in the United States, "Light My Fire", taken from their self-titled debut album. Morrison recorded a total of six studio albums with the Doors, all of which sold well and received critical acclaim. Morrison was well known for improvising spoken word poetry passages while the band played live. Manzarek said Morrison "embodied hippie counterculture rebellion".
Morrison developed an alcohol dependency in the 1960s, which at times affected his performances on stage. He died unexpectedly in Paris at the age of 27, amid conflicting witness reports. Since no autopsy was performed, the cause of Morrison's death remains disputed.
This is a musical history program where we will provide the historical context of various topics with an emphasis on pop culture (as opposed to music theory) including selected video recordings from various artists.
The historical items will be provided via pictures and video so viewing the presentation on-screen is recommended, but you are also free to just listen to the music via audio-only.
__________________________
Your host for this program is Robert Kelleman, the founder/director of the non-profit community organization Washington, DC History & Culture.
Donations Support Our Non-Profit Community Programs - Thank You!
PayPal: DCHistoryAndCulture@gmail.com
Venmo: @DCHistoryAndCulture
__________________________
Zoom Connection:
This educational and entertaining program is open to all regardless of age, geographic location, etc. and since it is an online/virtual event via Zoom you can connect from anywhere in the world.
Zoom events have a limit on the number of people that can participate and therefore the event may "sell-out" once a certain number of registrations has been reached.
Zoom Connection Link Will Be Emailed:
Login info will emailed several times beginning 24 hours prior to the event.
If you haven't received the Zoom connection 8 hours before the event please contact us.
Zoom Connection Suggestions:
Connecting a few minutes early is strongly recommended.
To join the event simply click the Zoom link and follow the instructions.
If clicking the link doesn't work try copying and pasting it instead.
Password not required.
Zoom may work better in some browsers/devices than others - if one doesn't work try another.
When all else fails please read and follow the directions. : )
Didn't Receive the Zoom Connection Info?
Check your spam folder, make sure you didn't sign-up with your other email address (personal vs. work, etc.), and also review the email settings on your Eventbrite account (you may have turned off our notifications)- link below:
https://www.eventbrite.com/account-settings/email-preferences
Additional Eventbrite Troubleshooting Link:
https://www.eventbrite.com/support/articles/en_US/Troubleshooting/did-my-email-send-invitations-order-confirmations-reminders?lg=en_US
_________________________
This program is presented by the non-profit community organization Washington, DC History & Culture:
"bringing people together to experience the history and culture of Washington, DC - and the world!"
For more entertaining and educational programs visit us at:
https://www.Facebook.com/DCHistoryAndCulture
https://DCHistoryAndCulture.Eventbrite.com
http://www.youtube.com/c/WashingtonDCHistoryCulture
https://www.Meetup.com/DCHistoryAndCulture
We look forward to seeing you - thanks!
Robert Kelleman
rkelleman@yahoo.com
202-821-6325 (text only)
History & Culture Travels / Washington, DC History & Culture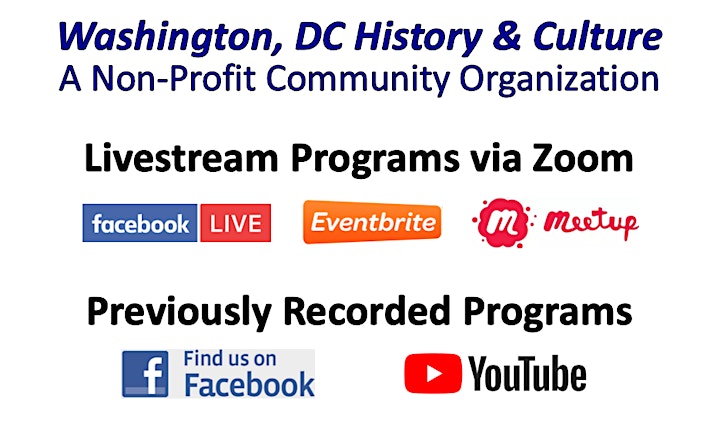 Organizer of Jim Morrison and The Doors - 50th Anniversary Music History Livestream