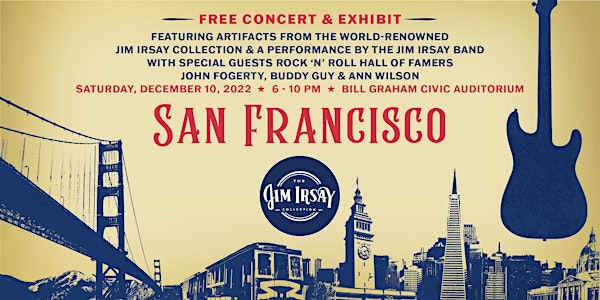 Jim Irsay Collection - John Fogerty, Buddy Guy, Ann Wilson - San Francisco
Indianapolis Colts owner Jim Irsay displays world-renowned collection in San Francisco. Featuring a live performance by The Jim Irsay Band.
When and where
Location
Bill Graham Civic Auditorium 99 Grove Street San Francisco, CA 94102
Refund Policy
Contact the organizer to request a refund.
Eventbrite's fee is nonrefundable.
About this event
Jim Irsay, owner & CEO of the NFL's Indianapolis Colts, is bringing items from The Jim Irsay Collection – an iconic assemblage of rock music, American history and pop culture – to San Francisco for ONE NIGHT ONLY, December 10, 2022, 6-10 p.m at the Bill Graham Civic Auditorium.
This event is FREE and open to the public and will include a musical performance by The Jim Irsay Band (feat. Kenny Aronoff, Tom Bukovac, Mike Mills, Danny Nucci, Michael Ramos, Carmella Ramsey, Kenny Wayne Shepherd & Mike Wanchic) with special guests Rock & Roll Hall of Famers John Fogerty, Buddy Guy and Ann Wilson.
The Jim Irsay Collectionis highlighted by musical instruments and items owned by some of the greatest artists in music history, including Bob Dylan, The Beatles, Prince, Eric Clapton, Elton John, Jerry Garcia, Jimi Hendrix, Janis Joplin, Jim Morrison and Kurt Cobain, as well as autographed photos, handwritten lyrics, and other historical music memorabilia. The collection also includes U.S. Presidential artifacts, important original documents from American history and unique items, such as a 1953 Jackie Robinson bat, Muhammad Ali's 1974 "Rumble in the Jungle" championship belt and the original scroll of Jack Kerouac's seminal novel, On the Road.
NOTE: this is a FREE event, but tickets are required and capacity is limited. In the event that the exhibition is oversold, entry will be granted on a first-come, first-served basis and additional entry permitted as space becomes available.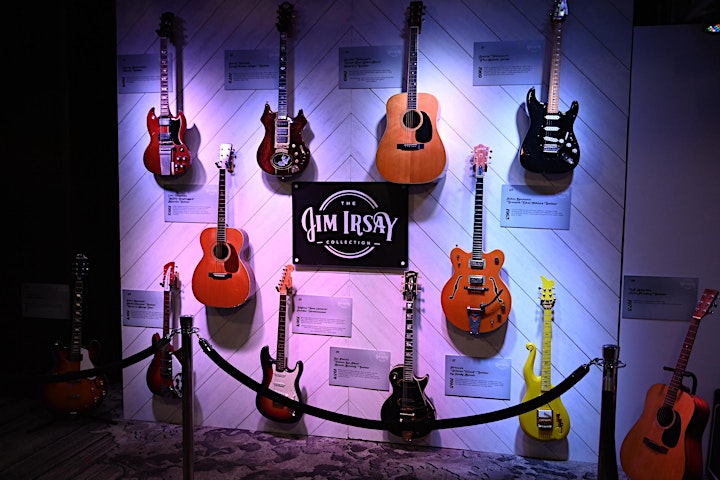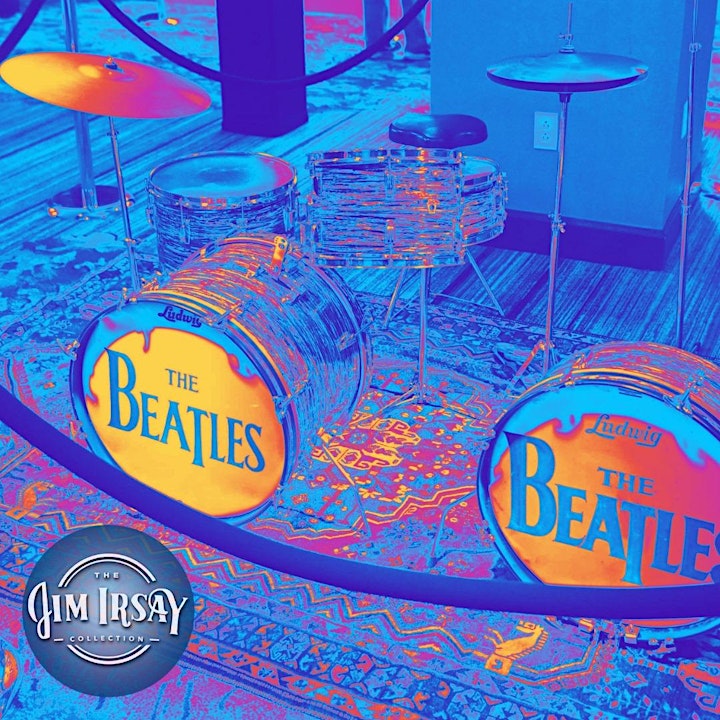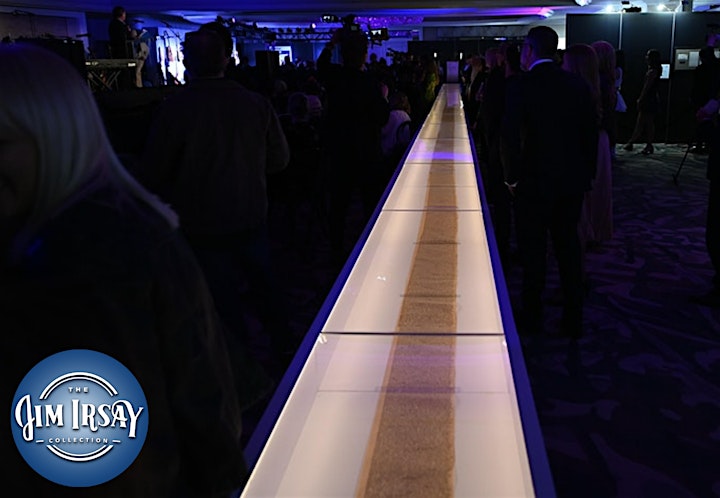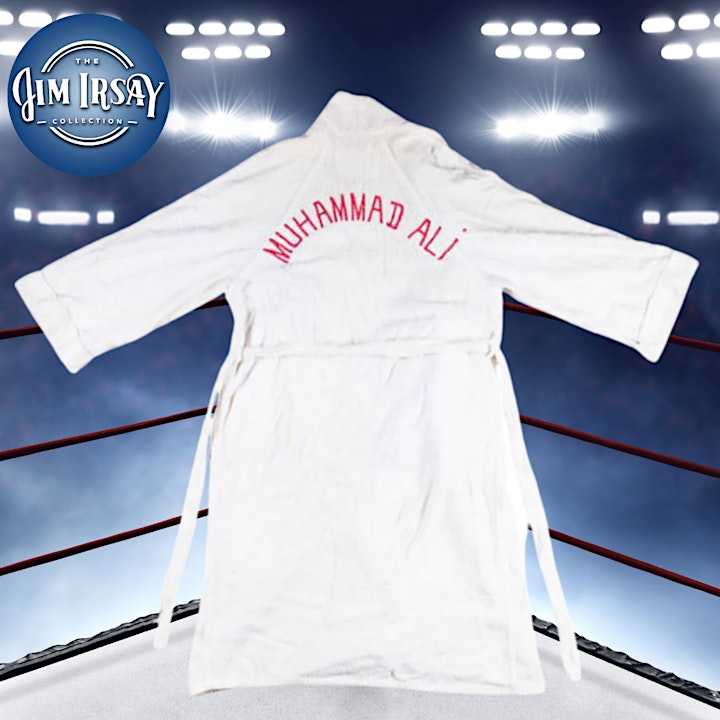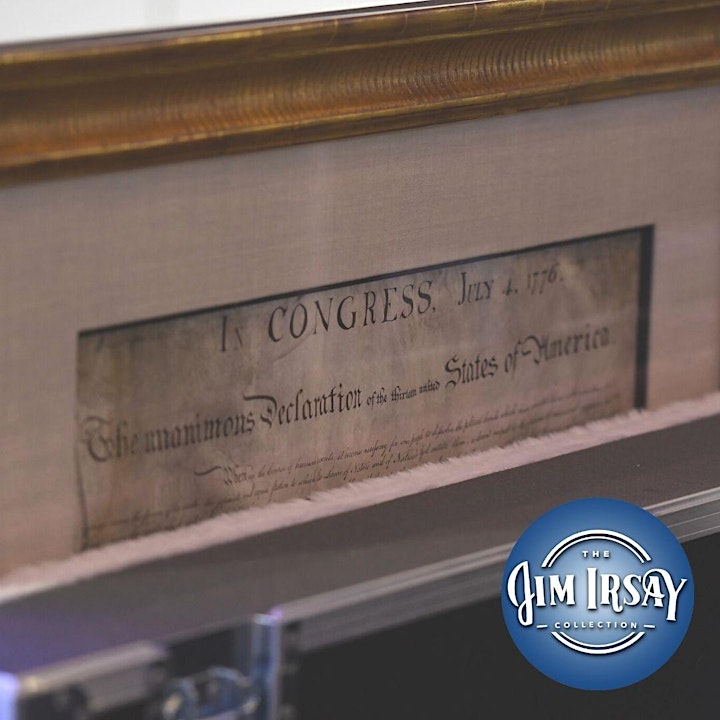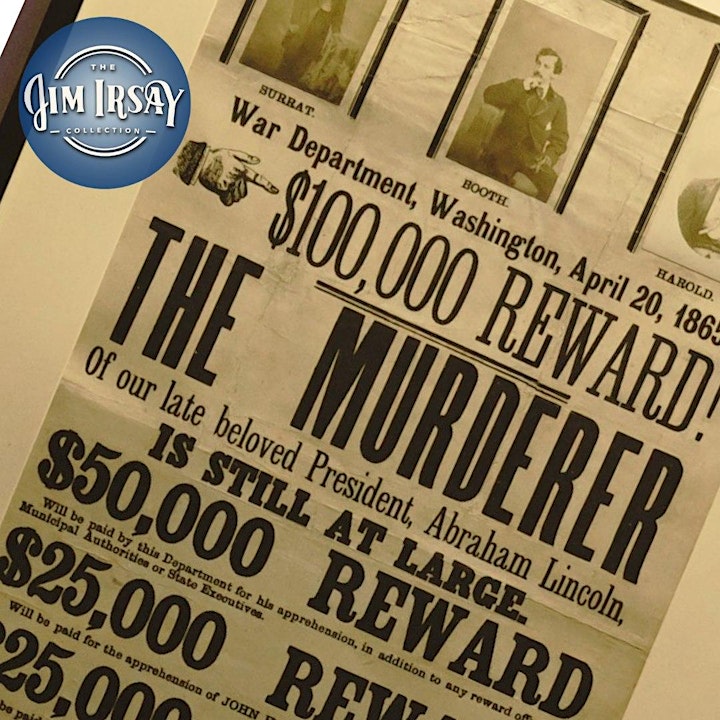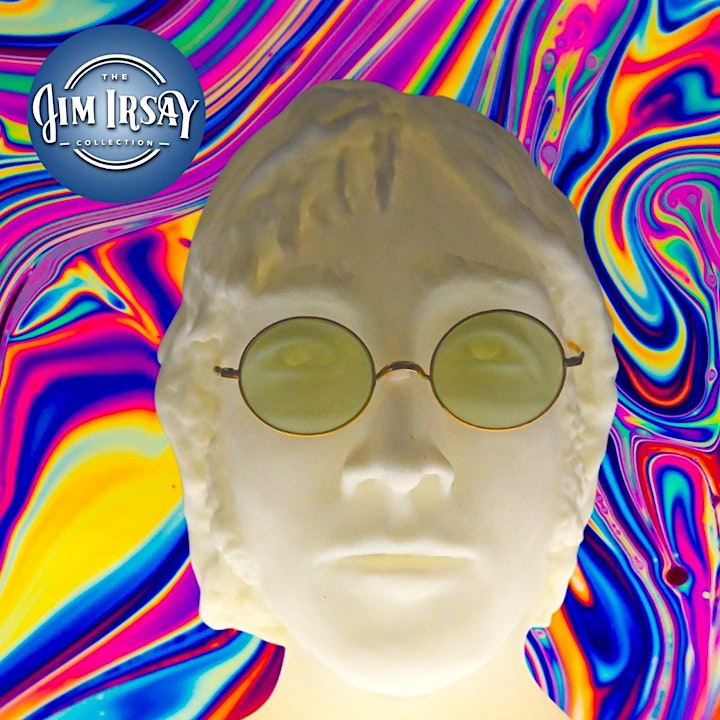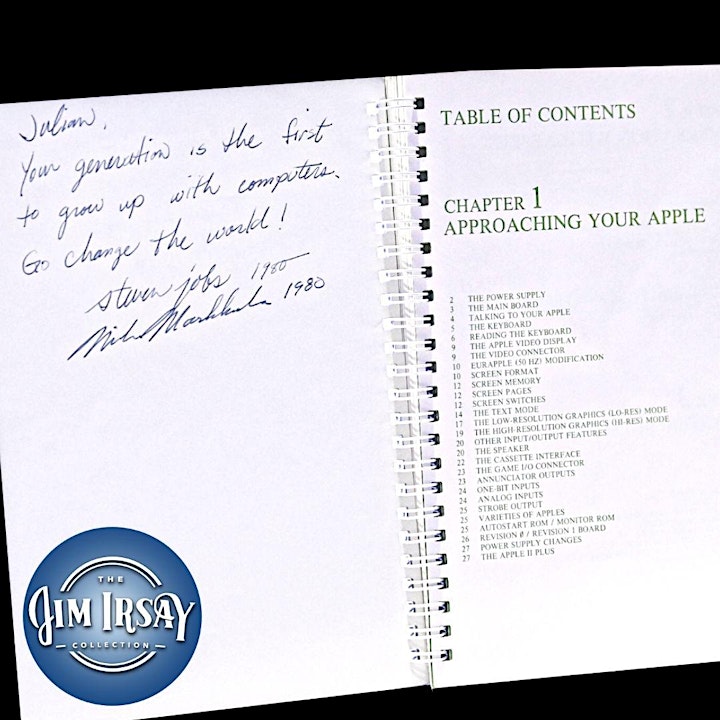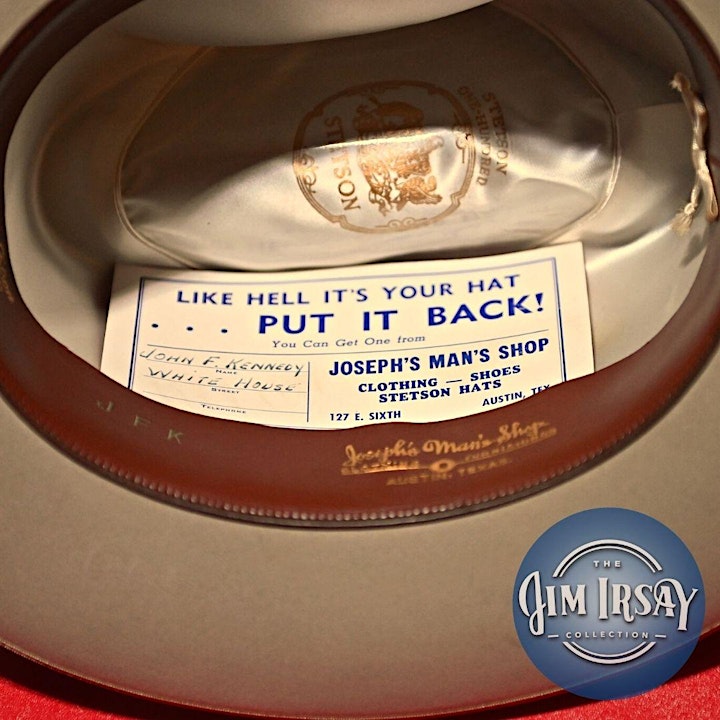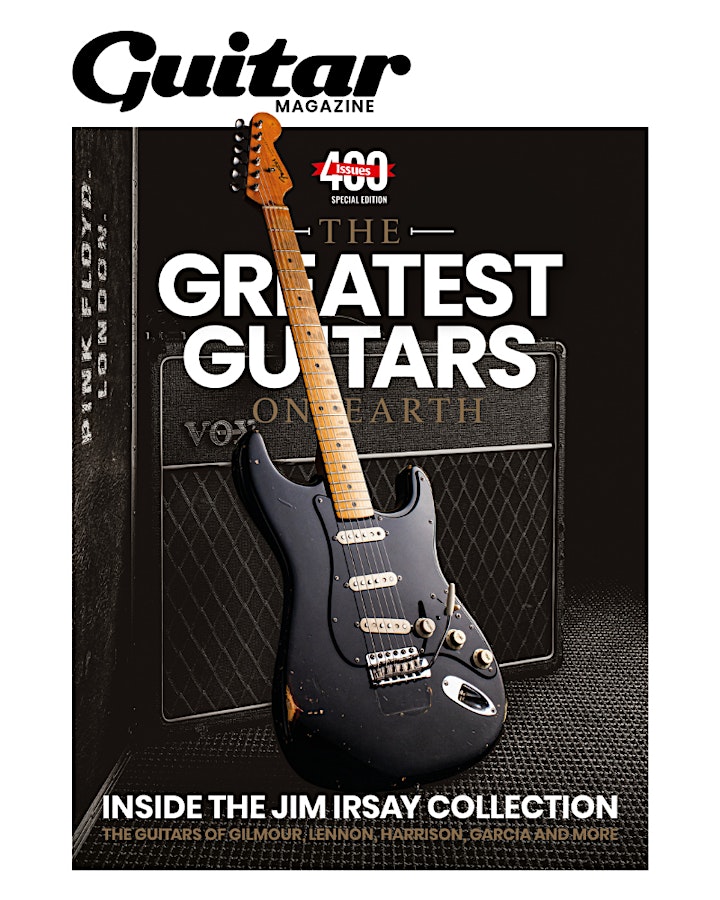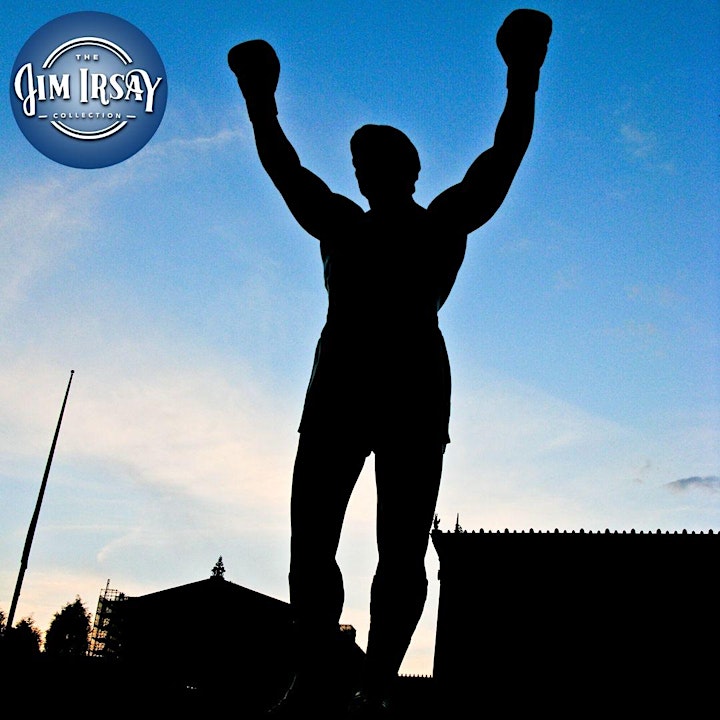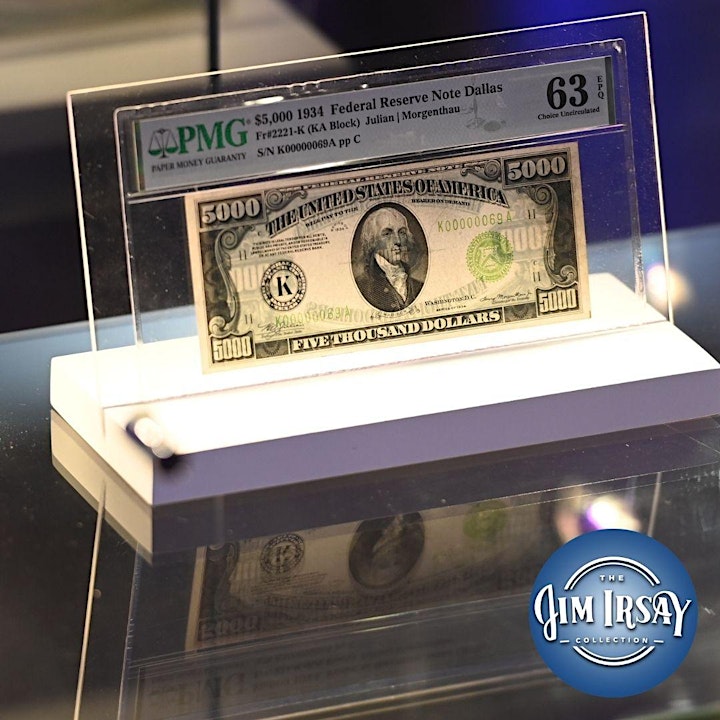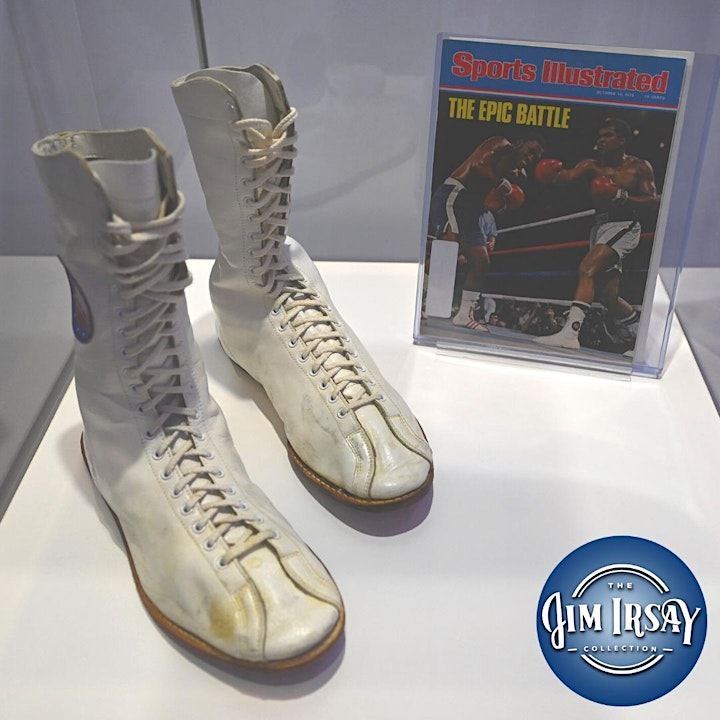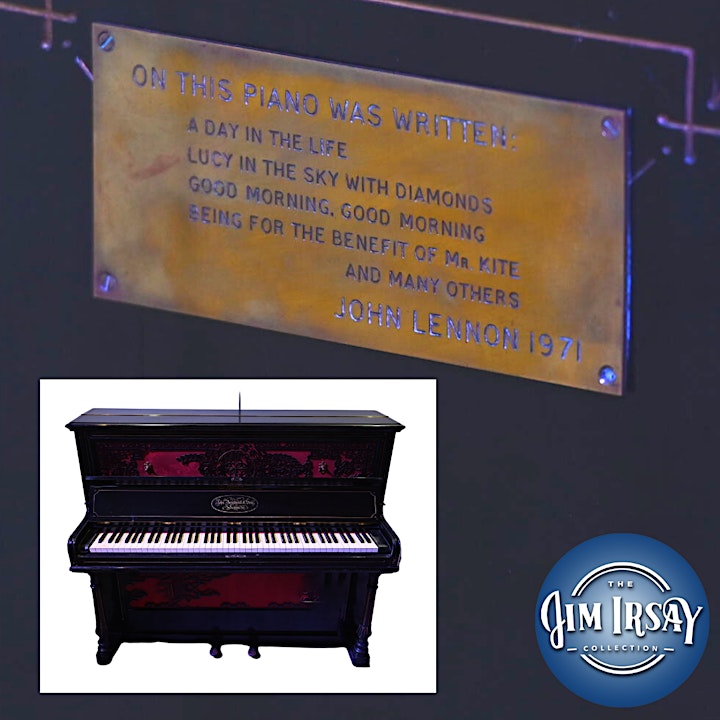 The following items from The Jim Irsay Collection and more will be on display at our free exhibit and concert at Bill Graham Civic Auditorium.
SELECTED GUITARS
1 1964 Gibson SG guitar (George Harrison/John Lennon)
2 1979 Doug Irwin "Tiger" guitar (Jerry Garcia)
3 1969 C.F. Martin & Co. D-35 guitar (David Gilmour - "Wish You Were Here")
4 1969 Fender Stratocaster guitar (David Gilmour - "The Black Strat")
5 1939 C.F. Martin & Co. Style 000-42 guitar (Eric Clapton - "MTV Unplugged")
6 1963 Gretsch Chet Atkins 6120 guitar (John Lennon)
7 1964 Rickenbacker 1996 guitar (John Lennon -> Ringo Starr)
8 1964 Fender Stratocaster guitar (Bob Dylan - "Dylan Goes Electric")
9 1954 Gibson Les Paul Custom (Les Paul - "Black Beauty")
10 c.1995 Andy Beech Custom Cloud guitar (Prince - "Yellow Cloud")
11 1995 Epiphone Casino Reissue guitar (Steve Earle - with Steve Earle and the Dukes hardshell case)
12 2014 Hahn Model 229 "Strat" style guitar (Walter Becker of Steely Dan)
13 1977 Gibson Les Paul Pro-Deluxe guitar (Neal Schon / Journey - "Don't Stop Believin')
14 2004 C.F. Martin D-100 Deluxe guitar (Mr. Irsay's playing guitar)
15 1963 Maton MS-500 Mastersound guitar (George Harrison)
16 1964 Gibson SG guitar (Pete Townshend)
17 2003 Fender Danny Gatton Telecaster guitar (Lou Reed - "Goldie")
18 1976 Gibson Explorer guitar (The Edge / U2)
19 1979 Yamaha BB-1200 bass guitar (Paul McCartney)
20 2002 DeArmond by Guild M-75T guitar (Jimmy Page)
21 NEWLY ACQUIRED > Kurt Cobain "Smells Like Teen Spirit" 1969 Fender Mustang (*A portion of the proceeds from this acquisition to benefit mental health awareness.)
MUSIC
Jim Morrison Paris Notebook
Jim Morrison Performance Microphone
Mic stand for Jim Morrison microphone
Bob Dylan's Working Lyrics for "The Times They Are A-Changin'"
Paul McCartney's Studio Lyrics for "Hey Jude"
John Lennon Sunglasses (with bust of Lennon's head)
Paul McCartney Affidavit filed to Break Up The Beatles
Bob Dylan Newport Folk Festival - poster
Bob Dylan Newport Folk Festival - program
The Beatles / Ringo Starr drum set, snare drum, and Ed Sullivan Show bass drum head
John Lennon Sgt Peppers Piano, c.1869 John Broadwood & Sons
Sir Elton John's Steinway & Sons Model D Grand Piano
Journey / Nightmare Inc. flight case for Neal Schon guitar
Pink Floyd / David Gilmour Custom Road Cas
John Coltrane's Alto Saxophone
Jimi Hendrix Moroccan chest
James Brown "Godfather of Soul" cape.
POP CULTURE
Hunter S. Thompson's "Red Shark" 1973 Chevrolet Caprice automobile (TBD)
Sylvester Stallone handwritten "Rocky" script
Sylvester Stallone "Rocky Balboa" training boxing shoes
Steve Jobs Apple II Manual - inscribed and signed by Steve Jobs
Steve Jobs Letter to Tim Brown, 2/23/1974, handwritten, signed
Muhammad Ali Fight worn shoes from the "Thrilla in Manila"
Sports Illustrated with "Thrilla in Manila" cover
Muhammad Ali weigh-in, walk-out robe with embroidered name
Edgerrin James Hall of Fame Gold Chevrolet Caprice convertible (gifted to Mr. James by Jim Irsay upon his induction into the Hall of Fame) (TBD)
AMERICAN HISTORY/FINE BOOKS AND MANUSCRIPTS
Typescript scroll, "On the" Road by Jack Kerouac
Original Draft Manuscript "Alcoholics Anonymous Big Book"
Retail copy of "The Book that started it all"
Jackie Robinson 1953 game-used bat.
Jackie Robinson 1953 Topps baseball card
1823 William Stone engraving, Declaration of Independence
Continental Congress First Declaration of Thanksgiving, 1777
George Washington autographed letter, signed
Thomas Jefferson autographed letter, signed
Abraham Lincoln presentation cane - "Lincoln Fence Cane"
Abraham Lincoln autographed letter, signed - Stay of Execution
Abraham Lincoln autographed letter, signed - Job recommendations to U.S. Postmaster General
National Union Ticket Campaign Poster - Pres. Lincoln/Johnson, framed
"The Murderer" Wanted poster for John Wilkes Booth. War Department, April 20, 1865
Hancock thank you note to Anthony Wayne, framed
John Hancock signed Lottery Ticket
Stetson hat intended to for JFK from Texas Gov. John Connally, with leather case
JFK Welcome Dinner Press ticket, 11/22/63, framed
JFK Cigar box with 101 half dollar coin
JFK White House rocking chair
"I Want You" poster, James Flagg, World War I
$10,000 Federal Reserve Note. Rare Fr. 2231-B. 1934 New York. PCGS Gem Ex-Binon New 65
$10,000 Federal Reserve Note (Bill) PMG 63EPQ 1934 Chicago.
$5,000 Federal Reserve Note. Fr. 2221-K 1934 Dallas
NASA 1st U.S. spacewalk Official Photos taken by James McDivitt (Gemini IV), framed
"Huckleberry Finn" First Edition, First printing book
"Tom Sawyer" First Edition, First printing book
"The Fun of It" by Amelia Earhart, signed
Susan B. Anthony 1905 photograph, framed
Susan B. Anthony signed letter, 5 pgs/3 lvs, framed
Ernest Hemingway letter from British West Indies
Abraham Lincoln pocket knife, presentation box, and letter - 1864 Philadelphia Sanitary Fair
WEBSITE AND SOCIAL MEDIA
The Jim Irsay Collection - Instagram
The Jim Irsay Collection - Facebook
The Jim Irsay Collection - Twitter
The Jim Irsay Collection - YouTube