Jihadi Networks in the U.S. & Your Neighborhood

Tuesday, January 14, 2014 from 6:00 PM to 9:30 PM (CST)
Event Details
Ticket sales will be available at the door.....
Directions-

Take exit 86 off I 24. Make a left at the light. Drive 1.6 miles and turn left on  Walter Garrett Lane. Go 1/8 of a mile and take right at the 1 room schoolhouse replica and follow to Valor Hall.
Agenda-6PM to 6:45PM Book Signing with Guandolo  7PM-8:50PM Presentations 
Join Cathy Hinners and John Guandolo
for an informative and important evening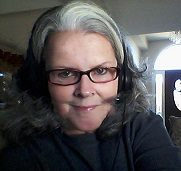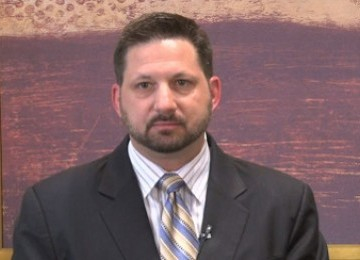 "Jihadi Networks in the U.S. & Your Neighborhood"
Recently we learned that seasoned Al Qaeda fighters were caught by the FBI in Kentucky preparing to send rockets and other weapons overseas for the jihad against U.S. military forces, which shocked many.  Yet, one of the most senior Muslim Brotherhood leaders in North America is on staff at the University of Kentucky.  In Tennessee, the Islamic Center of Murfreesboro has been led by one of the senior Islamic scholars in the world and the state has dozens of Muslim Brotherhood and Hamas organizations operating in the open as "friendly" local Islamic centers, schools, and non-profits.
From 9/11 to the Boston Marathon Bombing, jihadis in the United States have a massive network - primarily set up and operated by the U.S. Muslim Brotherhood - which trains, equips, and supports jihadis and their attacks here.  America is also used by this network to launch jihadi attacks overseas.  From the time the Muslim Brotherhood created the very first national Islamic organization in America in 1963 (Muslim Students Association), through today where the most prominent Islamic organizations have been proven by the U.S. government in the largest terrorism trials in American history to be a part of the Muslim Brotherhood's Movement here, this network includes thousands of organizations across all 50 states. 
In this discussion, you will hear the court evidence of the jihadi network here in America as well as in Tennessee and Kentucky, and what you as citizens can do to defend your state against further incursion by our enemies.
Mr. Guandolo is a 1989 graduate of the United States Naval Academy who took a commission as an Officer in the U.S. Marine Corps.
He served in combat operations as an infantry platoon commander in Operation Desert Storm and in Operation Provide Promise in Bosnia.  Mr. Guandolo served as a unit leader and Assistant Operations Officer in 2nd Force Reconnaissance Company for over 4 years until 1996 when he resigned his commission and joined the FBI as a Special Agent serving in Washington, DC for over 12 years. While assigned there, he served in the Counter Terrorism Division and as the SWAT Team Leader for the FBI's Washington Field Office.
Mr. Guandolo gained expertise in the Global Islamic Movement, and in 2006 created and implemented the first training program in the government focusing on this threat.  For his efforts, in 2007, Mr. Guandolo was awarded the "Defender of the Homeland Award" by U.S. Senators Jon Kyl and Joseph Lieberman.
In 2008, Mr. Guandolo was recruited by the Department of Defense to conduct Strategic Analysis on the threat from the Global Islamic Movement.  While serving as a leader of the Strategic Engagement Group (SEG), SEG was the only organization in America which briefed Members of Congress on the 2011 Muslim Brotherhood revolution across the globe two months prior to it occurring.  Mr. Guandolo has briefed leaders in allied nations about this threat, taught at the Joint Forces Staff College and the Army War College, is a Claremont Lincoln Fellow and a Senior Fellow at the Centennial Institute, and is a co-author of Shariah: The Threat to America and the author of the newly released Raising a Jihadi Generation.
Cathy Hinners-
Cathy Hinners is a retired police officer from Albany NY where she worked in patrol for twenty years. During the last 3 years of her career, she became an Intel liaison officer for the police department specifically addressing the Middle Eastern /Islamic community. Upon retiring, Cathy developed and instructs a 3 day course to law enforcement across the country on Middle Eastern issues, including understanding the Middle Eastern naming convention, groups associated with terrorist organizations and crimes and frauds prevalent within this community. She was also an instructor for DHS for training on WMD and bomb recognition.
Since moving to the Nashville area, Cathy has become active in speaking on the incursion of the Muslim Brotherhood, not just within the United States, but Tennessee in particular. 
Cathy has presented at the Missouri Sheriffs Association, the Minnesota Symposium on Terrorism and Emergency Preparedness (MSTEP) and Amarillo College. She actively runs a blog and hosts a radio show called Daily Roll Call.
When & Where

Valor Hall and Conference Center
105 Walter Garrett Lane
Oak Grove, KY 42262


Tuesday, January 14, 2014 from 6:00 PM to 9:30 PM (CST)
Add to my calendar
Organizer
ACT! for American Middle Tennessee and co-sponsored by TN Freedom Coalition
ACT! for America, the nation's largest grassroots organization in the United States devoted solely to national security, and terrorism which was established in 2002 as a 501 (c)(3) educational foundation. Today ACT! for America with a 501(c)(4) lobbying arm has grown to a formidable membership force of 280,000 members organized into more than 850 local chapters nationwide including in 11 countries around the world as far as Australia, South Africa, and Israel.
Jihadi Networks in the U.S. & Your Neighborhood