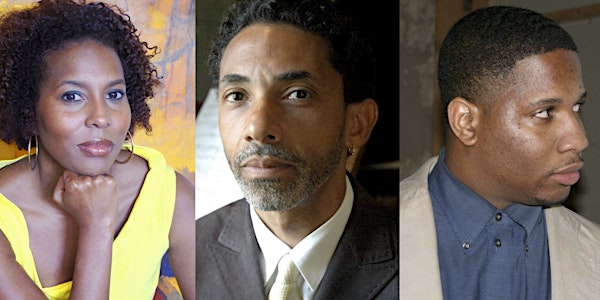 JHU Forums on Race in America: Robin Kelley, Salamishah Tillet, Dayvon Love
Location
JHU Shriver Hall
Johns Hopkins University, Shriver Hall
3400 N. Charles Street
Baltimore, MD 21218
Description
This panel discussion, moderated by Nathan Connolly, the Herbert Baxter Adams Associate Professor of History in the Krieger School of Arts and Sciences, will explore the importance of black knowledge and experience in securing racial and economic justice in American politics and institutions from the 1970s until today.
Writer and historian Robin D.G. Kelley is one of the country's most distinguished experts on African American studies and a lecturer at numerous colleges and universities, He holds the Gary B. Nash Chair in U.S. History and African American Studies at UCLA and is a prize-winning book author and essayist on topics of race and history.
Dayvon Love is a Baltimore-based political organizer and co-founder of Leaders of a Beautiful Struggle, a youth-led, grassroots think-tank that advances the public policy interests of black people. He now serves as director of research and public policy for that organization and promotes the idea that any group or campaign that sets out to fix policies that harm predominantly African American communities -- including those related to affordable housing, economic development, education, and criminal justice reform -- must be led by African Americans.
Salamishah Tillet is a scholar, activist, social critic, and media personality who has spent her career championing the rights and lives of the most invisible citizens. She has appeared on numerous television programs, published articles in national newspapers and magazines, and regularly contributes to the New York Times. Currently, she is an associate professor of English and Africana Studies and a faculty member of the Alice Paul Center for Research on Women, Gender, and Sexuality at the University of Pennsylvania.
All three panelists have explored how black experiences of state violence and black ways of learning to avoid, interrogate, and contextualize that violence have proven instrumental to the development of – or simply the hope for -- more just policies.
The panel will take questions from the audience. The public can view a live stream of the talk at http://hub.jhu.edu/vip/hopkins-race-forum-live.
To request an accommodation for a disability, please call (410) 516-8075 or email raceinamerica@jhu.edu.