Description
The North peer group meets on the second Monday of each month in Salisbury for members to connect with each other, share information, and get involved in their local community. Meetings are facilitated by our Peer Connectors.
JFY Peer Support Network meetings are FREE for young adults living with disability to attend and refreshments are provided. Please note a support worker is available to provide limited assistance to attendees. You may also bring a carer or family member to support you, but please encourage them to sit back during the meeting.
The JFY Peer Support Network North is an initiative of Julia Farr Youth. Julia Farr Youth is the youth committee of JFA Purple Orange consisting of nine young adults living with disability who represent the youth disability community in South Australia.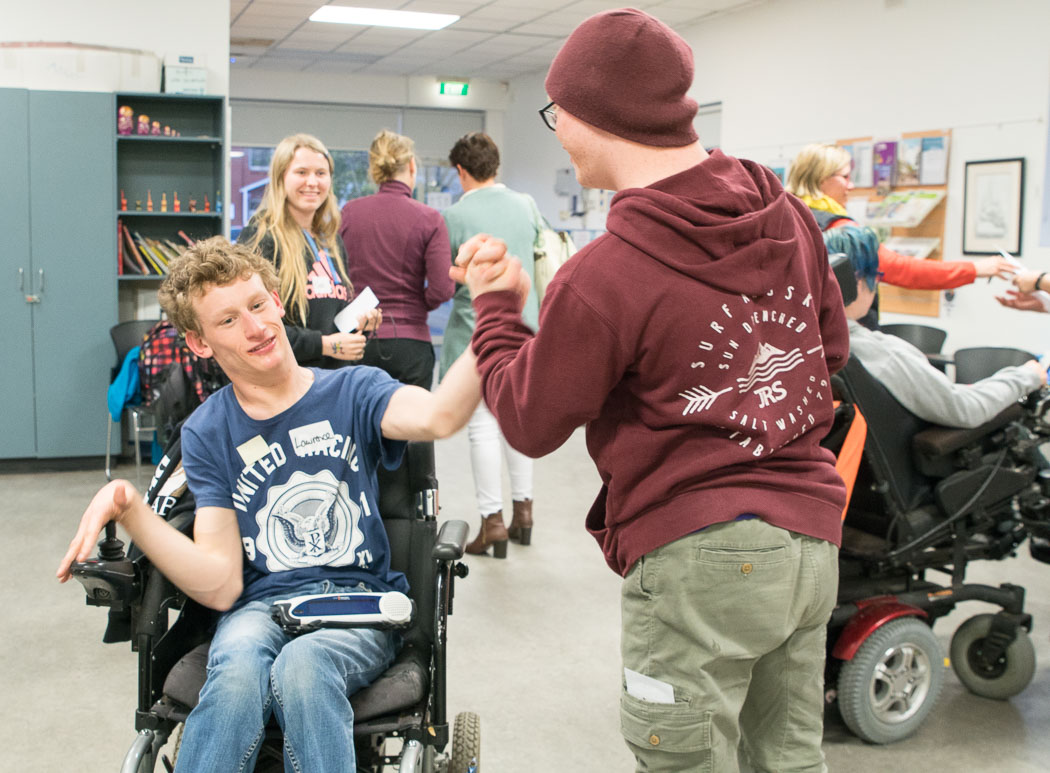 Photo description: The above photo shows two young men shaking hands casually in the foreground. One of the young men is wearing a maroon coloured jumper and matching beanie and he is facing back on. The other young man is in a wheelchair and he is facing front on. He is wearing a blue t-shirt and is smiling. There are other people in the background including a young woman who has blonde hair and is smiling.