Actions and Detail Panel
JFY Peer Support Network Central - June 2017 Meeting
Tue, June 6, 2017, 5:30 PM – 7:30 PM ACST
Description
The JFY Peer Support Network Central is for young adults
aged 18-35 and

living with disability who live, work, or play in Central Adelaide. The group meets once a month for members to connect with each other, share information, and engage with their local community.

Meetings are held on the first Tuesday of the month at JFA Purple Orange (no meeting will be held in March). All meetings are themed on a topic identified by members and facilitated by Peer Connectors.

THIS MEETING: For many years Ralph Brew has been a sexual health and relationships educator for people of all ages and has a particular focus on sexuality and disability. Ralph will facilitate a sexual education session on relationships, dating, being a sexual person, safer sexual intimacy, and contraception.

PLEASE NOTE: This session requires your participation in explicit discussions and activities, which includes exploring some contraceptive devices. Only young people who are comfortable and prepared to participate should attend.

JFY Peer Support Network meetings are FREE for young adults living with disability to attend. Food and drink is provided. Please note a support worker from Enhanced Lifestyles is available to assist with some individual needs such as eating and drinking and participating in group activities.

The JFY Peer Support Network Central is an initiative of Julia Farr Youth. Julia Farr Youth is the youth board of JFA Purple Orange consisting of nine young adults living with disability who represent the voice of the youth disability community in South Australia.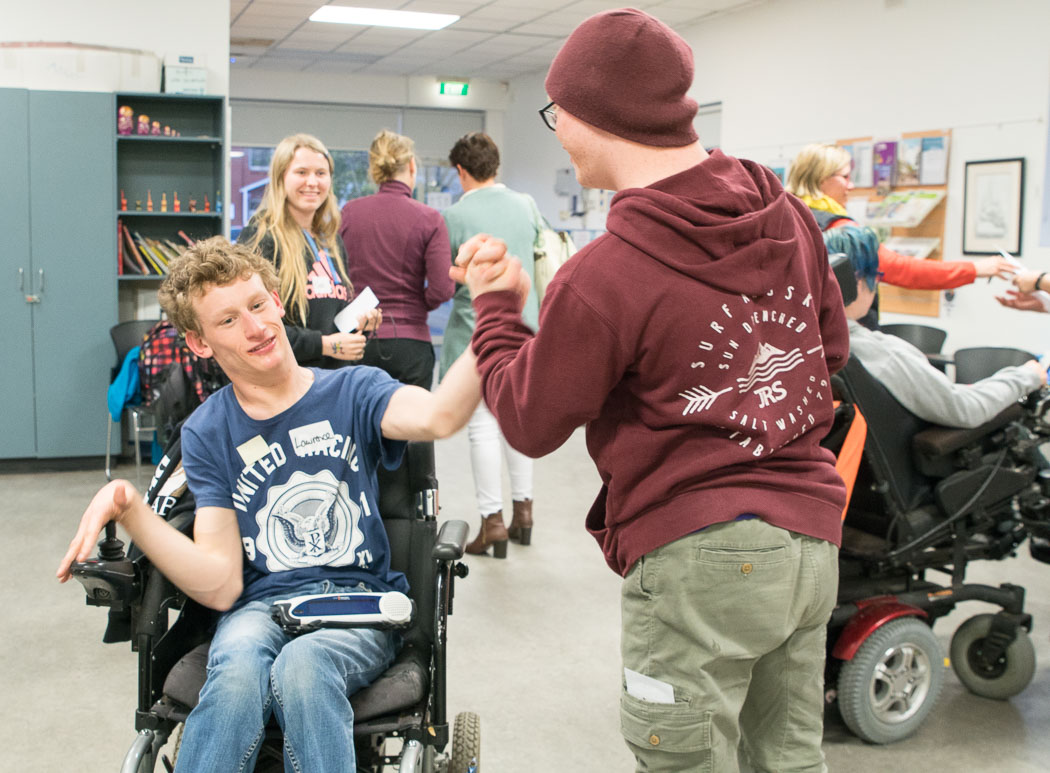 Photo description: The above photo shows two young men shaking hands casually in the foreground. One of the young men is wearing a maroon coloured jumper and matching beanie and he is facing back on. The other young man is in a wheelchair and he is facing front on. He is wearing a blue t-shirt and is smiling. There are other people in the background including a young woman who has blonde hair and is smiling.