A special gathering honoring President John F. Kennedy's foundational call to action and the 50th anniversary of the Apollo 11 moon mission.
About this event

This symposium will feature three speaker panels, each with a distinct focus:
Then - historical perspectives on spaceflight
Now - current state of the space industry; and
Destiny - insights into space commercialization and colonization
This event is free and open to the public.
Please allow extra time for parking.
Presented in partnership with: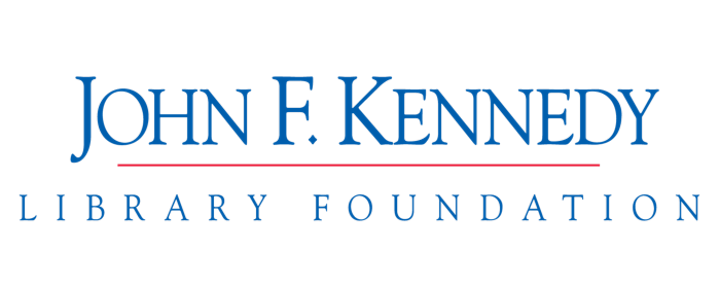 Schedule
7:30 a.m.: Doors open
8:00 a.m.: Continental breakfast
8:30 a.m.: Start of Symposium
Welcome: Dwayne McCay, president, Florida Tech
National Anthem sung by Suzy Cunningham
Opening remarks: Steven Rothstein, executive director, John F. Kennedy Library Foundation and Jeffrey Isaacson, president and CEO, Universities Space Research Association
Astronaut Scholarship Foundation Award Presentation
9:00 a.m.: "Then" Panel discussion
10:00 a.m.: "Now" Panel discussion
11:00 a.m.: "Destiny" Panel discussion
Noon: Lunch break on your own.
1:30 p.m.: Introduction of Florida Today documentary, "People of Apollo"
1:40 p.m.: "People of Apollo" presentation
2:30 p.m.: Conclusion of Symposium
Featuring
Moderator
John Zarrella, former correspondent, CNN
After working in a variety of positions for several U.S. media outlets, John Zarrella ultimately joined CNN, spending the majority of his 32 years with the company as its Miami correspondent. He was the principal correspondent for CNN's U.S. space program coverage, reporting on major events like the Mars Pathfinder mission, the Challenger shuttle disaster, John Glenn's return to space and several space shuttle launches, including the final flights of the space shuttle program.
Special Guests
Al Worden, Apollo 15 command module pilot, NASA
Steven Rothstein, executive director, John F. Kennedy Library Foundation
Jeffrey Isaacson, president and CEO, USRA
Panelists
Andrew Aldrin, director, Aldrin Space Institute, Florida Tech
Andrew Aldrin is director of Florida Institute of Technology's Aldrin Space Institute, a multidisciplinary institute created to advance commercial space development. Prior to this position, he was president of Moon Express, and he has previously held executive positions in several traditional aerospace industry organizations, including United Launch Alliance, Boeing, RAND Corp. and the Institute for Defense Analyses.
Saida Caballero-Nieves, astronomy and astrophysics assistant professor, Florida Tech
Before becoming Florida Institute of Technology faculty, Saida Caballero-Nieves spent four years as a postdoctoral fellow at the University of Sheffield. Today, her work focuses on the most massive stars in the universe, combining observations with modeling and using artificial intelligence to help classify variable stars. Her research has allowed her to use telescopes around the world and space, including the Hubble Space Telescope. She is also the director of the Olin Observatory and teaches observational astronomy and stellar astrophysics courses.
Alyssa Carson, student, Florida Tech
Alyssa Carson, a Florida Institute of Technology astrobiology freshman, has had her sights set on Mars since she was 3 years old. Since then, she has become the youngest person to graduate from the Advanced Space Academy and the first person to complete all of NASA's seven space camps. She received the applied astronautics certification, officially certifying her to do a suborbital research flight and venture into space. She has given three TEDx Talks and is determined to be the first human to step foot on Mars.
Suzy Cunningham, strategy and integration manager for communication and public engagement, NASA Kennedy Space Center
Suzy Cunningham was working as an aerospace engineer when she accepted her first position at Kennedy Space Center in 1986. Since then, she has held several positions at the center, working today as the strategy and integration manager for communication and public engagement (CPE). In this role, she works with NASA, industry, academic, Department of Defense and other state/federal leaders to research community, center and organizational issues and initiatives related to CPE.
Scott Henderson, vice president of test and flight operations and Florida site director, Blue Origin
After a distinguished career in the United States Air Force, where he held a series of leadership roles, including commander of the 45th launch group where he led the team responsible for assembly, integration, test and launch of all Air Force and national security satellites from Cape Canaveral Air Force Station, Scott Henderson spent several years in senior positions at SpaceX and Raytheon. In his current role at Blue Origin, Henderson leads the development of all orbital launch site facilities as well as test operations and sustainment engineering of Blue Origin's multiple rocket engine test stands.
Jeffrey Isaacson, president and CEO, USRA
Jeffrey Isaacson has been president and chief executive officer of the Universities Space Research Association (USRA) since 2014. Previously, he was vice president for defense systems and assessments at Sandia National Laboratories, and before that, he held multiple research, management and executive positions at major industry organizations like RAND Corp. and Lockheed Martin. Isaacson also served 25 years in the U.S. Navy Reserve, retiring as a captain.
David Kring, principal scientist, Lunar and Planetary Institute, USRA
David Kring is principal scientist at the Universities Space Research Association's Lunar and Planetary Institute as well as founding principal investigator of the Center for Lunar Science and Exploration, one of eight teams selected by NASA to study the moon and beyond. Having received his Ph.D. in planetary sciences from Harvard University, Kring specializes in impact cratering processes produced when asteroids and comets collide with planetary surfaces.
Dwayne McCay, president, Florida Tech
Dwayne McCay has worked for several aerospace organizations, including NASA's Marshall Space Flight Center, the Air Force Rocket Propulsion Laboratory and ARO Inc. He then served in various teaching and executive roles at multiple universities before becoming chief executive officer at the University of Tennessee Space Institute. From there, after first serving as Florida Institute of Technology's provost, chief academic officer and executive vice president and chief operating officer, McCay was sworn in as the university's president in 2016.
Shawn Quinn, director of engineering, NASA Kennedy Space Center
Having started his career in the Kennedy Space Center's Engineering Cooperative Education program, Shawn Quinn has risen through the ranks to his current position as director of engineering. In various positions, he has garnered nearly 30 years of experience at the center, where today he leads a large group of engineers from multiple disciplines in design, development and operations of spaceflight hardware and ground systems.
Steven Rothstein, executive director, John F. Kennedy Library Foundation
Before becoming the executive director of the John F. Kennedy Library Foundation, Steven Rothstein served as president of the Perkins School for the Blind for 11 years. Prior to that, he and Joseph Kennedy II founded Citizens Energy Corporation, the world's first nonprofit social oil company for which he served as general manager. Most recently, Rothstein served as CEO of Citizen Schools, a national nonprofit that works to expand the learning day for middle school children in low-income communities.
Winston Scott, STS-72 and STS-87 mission specialist, NASA
Winston Scott accumulated more than 5,000 hours of flight time in the U.S. Navy before retiring as a captain and becoming a NASA astronaut, serving as a mission specialist in space during STS-72 Endeavor and STS-87 Columbia. He later served as executive director of the Florida Space Authority. Today, Scott is a senior advisor to the president at Florida Institute of Technology as well as a coveted public speaker and STEM education advocate.
Bob Sieck, former director of shuttle processing, NASA
After serving three years in the U.S. Air Force, Bob Sieck joined NASA, serving in various roles for about 35 years. He ultimately became director of shuttle processing, serving in the position for 52 shuttle launches before retiring in 1999. He has since served on several NASA review boards and is a member of the NASA Advisory Council and the SpaceX Safety Panel.
Cynthia Simmons, deputy director of planning and business management operations, NASA Goddard Space Flight Center
Cynthia Simmons began her engineering career as a U.S. Air Force officer after graduating from the U.S. Air Force Academy. She has worked many spaceflight missions for the Department of Defense, the Defense Advanced Research Projects Agency, NASA and commercial space. Today, she oversees about 3,000 civil servants and contractors as the deputy director of planning and business management operations for the engineering and technology directorate at NASA Goddard Space Flight Center.
Lee Solid, retired senior executive, Rockwell Space Operations
Beginning in rocket engine development, Lee Solid held several positions throughout his 39-year career with Rockwell's aerospace businesses. He was a member of the Atlas-Mercury and Saturn-Apollo launch teams, and he launched the first space shuttle with its fully reusable orbiter and SSMEs. In retirement, Solid continues to serve on a number of related advisory committees and boards.
Al Worden, Apollo 15 command module pilot, NASA
Al Worden was one of 19 astronauts NASA selected in 1966. He served as a member of the astronaut support crew for the Apollo 9 flight, as backup command module pilot for Apollo 12 and finally command module pilot for the Apollo 15 lunar mission. After multiple positions with NASA's Ames Research Center, he retired from active duty in 1975.