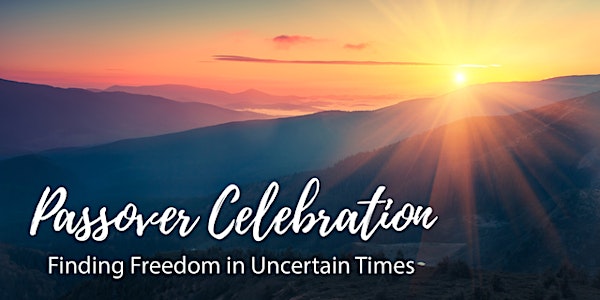 JFCS' Passover Celebration—Finding Freedom in Uncertain Times
JFCS' Passover Celebration—Finding Freedom in Uncertain Times
About this event
EVERYONE IS INVITED!
How is this Passover different from all other Passovers?
Join us as we celebrate this ancient story and experience its power to reveal freedom and hope during uncertain times.
Date: Wednesday, April 20th, 2:00 pm (PDT)
Location: Online
Connecting our community in the San Francisco Bay Area, with friends and guests around the world, Chaplain Bruce Feldstein, MD, BCC, Director of JFCS' Jewish Chaplaincy Services serving Stanford Medicine, and Rabbi Daniel Isaacson, Director of JFCS' Spiritual Care Services, will bring us together to celebrate the liberating power of Passover.