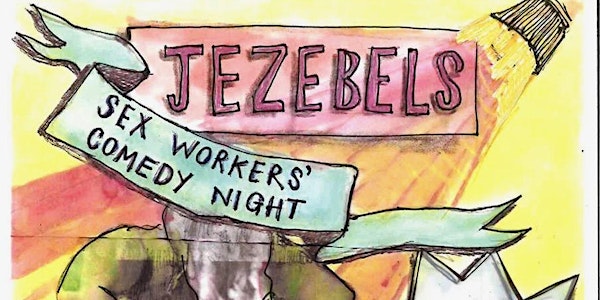 Jezebel's II
Jezebel's S*x workers comedy... Online
About this event
Jezebels II
Sex workers' comedy night
Sunday 17th May @ 7pm
Presenting the first ever virtual Jezebels! An infectious sex workers comedy event for s*x working comics and comic s*x workers.
Fed up of poorly executed and badly researched hooker jokes from those who don't have a clue? So are we. We have the mic now and are going to show you how it's done. So come hear it straight from the whoreses mouthses! 
Since s*x workers are massively shafted by the C virus, we're also after your filthy money to support us and our community hardship funds. Please donate generously!
Line up:
April Fiasco
Georgina
Monica Jane
Ashleigh Williams
Lady Grew
Jessika Maja Atta
Sansa Starkers Queen of the North
Sue Gives A Fuck
More juicy performers to be announced...
Hosted by Pussy Willow, with possibly a little help from Auntie Wussy Pillow
All profits will be shared equally amongst all involved and s*x workers community hardship funds. Please share and spam your friends!
Zoom login details will be posted here at 4pm (ish) on Sunday 17th.
The Zoom Link: https://us02web.zoom.us/j/87408263757
Those who still want to donate you can via paypal: jezebels2@protonmail.com