Description
10 Week Session. First Class October 16. See below for full calendar. Preregistration is required.
Jews and Christians in the First 400 Years
Rabbi Micha'el Rosenberg, PhD
People often think of Christianity as a "daughter" religion of Judaism, breaking away from the earlier, more ancient religion in the first century CE to become its own, distinct religious identity. But is that a proper reading? Is it more accurate to see both Judaism and Christianity as denominations that arose contemporaneously in the first few hundred years of the common era? Through the study of ancient texts, we will gain a more nuanced understanding of the early beliefs and practices of Jews, Christians and Jewish Christians. We will also explore how these groups eventually gave rise to two distinct religions and what this early history teaches us about contemporary intra-Jewish debates, radical theologies, and Jewish-Christian relations. Scroll to end for exact schedule for classes beginning on October 16, 2017.
Rabbi Rosenberg joined the Hebrew College faculty in August 2012. He formerly served as rabbi of the Fort Tryon Jewish Center and an adjunct professor of Talmud and codes at the Jewish Theological Seminary, both in New York City. He has taught Bible, Talmud and halakhah in a variety of settings, including the Drisha Institute for Jewish Education, the National Havurah Institute and the Northwoods Kollel and Beit Midrash of Ramah Wisconsin, and has a particular interest in the intersection of Jewish studies and legal theory. An alumnus of the Wexner Graduate Fellowship program and Harvard College, Rosenberg holds a doctorate in Talmud and Rabbinic literature.

Me'ah Select
Me'ah Select classes are a ten week, 1 semester, in-depth exploration of a specific theme, text, personality or slice of Jewish history using our outstanding Me'ah faculty from the greater Boston area. Participants gain a variety of perspectives on the topic area and gain an understanding of its significance in the past and its meaning for contemporary Jewish life.
For more information on the class contents, or to request financial aid contact
Sara Riedner Brown, Associate Director, Me'ah
617-559-8708, meah@hebrewcollege.edu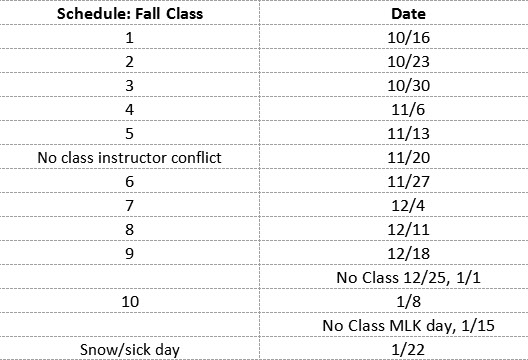 FAQs
What are my transportation/parking options for getting to and from the event?
Eitz Chayim has a parking consideration in the three surrounding blocks for all sponsored events. We recommend putting a note on your dashboard to remind the meter person. More information on our website http://www.eitz.org/directions-parking/
How can I contact the organizer with any questions?
Email Penina Weinberg peninaw01@gmail.com
Do I have to bring my printed ticket to the event?
No tickets required