Jewish Women's Renewal Shabbat | Cannabis Wellness Retreat
Description


Scholars tell us the ancient Jews used cannabis medicinally. And now in Florida more and more Jewish women are as well. That's why the time is ripe for the first ever Jewish Women's Cannabis Wellness Retreat.

This remarkable plant, so vividly mentioned in our Torah, as "kaneh bosem" is proving to be a mitzvah for health and wellbeing. Israel is known as the first and number one source for cannabis medical research and it's where THC was first discovered. Join us for a special retreat where you will meet and schmooze with health and industry experts and learn how cannabis can help elevate your every day life.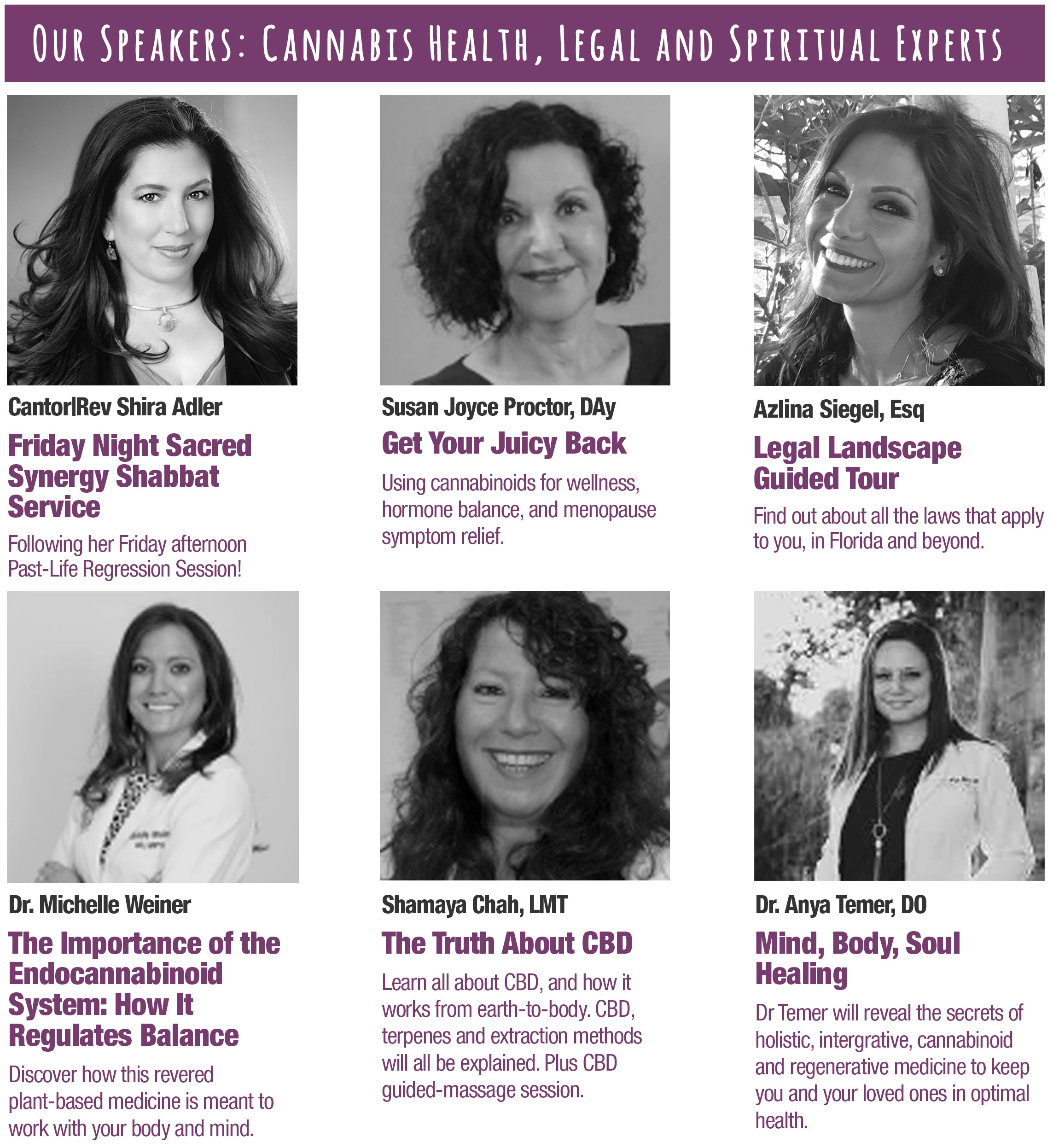 Unique Elevating Experience. Beautiful holistic workshops for Jewish women in a community wellness event that celebrates our role in the re-emergence of legal cannabis as a respected source of healing and wellbeing.
This event will be centered around Jewish culture, cannabis education and holistic modalities. A traditional shabbat dinner and service has a spirit that people of all cultures can enjoy. Women of all backgrounds are welcome.

Relax, Refresh, Renew. Begin your day with group yoga. Have fun learning belly dancing at Thursday night's party. Enjoy the beach, custom spa sessions, and shopping at our curated collection of vendors selling health, body and beauty and other cutting edge products.

Shabbat Dinner & Service. CannaCantor Shira Adler will be joining us, from New York, to lead a unique Shabbat evening program. Shabbat dinner and all meals are vegetarian with gluten-free and vegan options. (Will not be Shomer Shabbat).

Enjoy a complimentary consultation from a Cannabis Coach. When you register for the full program, you will be connected with a trained cannabis expert as your own source for those questions you forgot to ask, and guidance in using your medical and CBD products.




For Group Rates, please email JWRSreg@gmail.com.

This is a medical cannabis educational event. All attendees must be 21+. No cannabis consumption nor sales are permitted at our events.