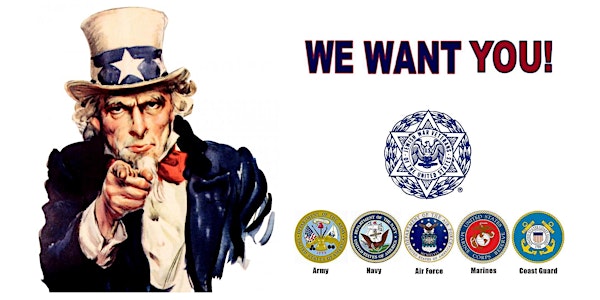 Jewish War Veterans Post 360 *** Veterans Day Dining Out ***
Location
Kemp Mill Synagogue
11910 Kemp Mill Road
Silver Spring, MD 20902
Description
The Kemp Mill Jewish Community is invited to the Jewish War Veterans first annual Veterans Day Dining Out.
Formal military dinners are a tradition in all branches of the United States Armed services. In the Air Force and Navy, it is the dining in; in the Army, the regimental dinner; in the Marine Corps and Coast Guard, mess night. The dining in and dining out represent the most formal aspects of military social life. The dining in is a military tradition that has its roots in the shadows of antiquity.
Join us as we take this time to honor the service of those who came before us and for those who are still serving.
Guest Speaker: Rear Admiral Paul Becker (USN, ret)
For more information go to: JWV Post 360