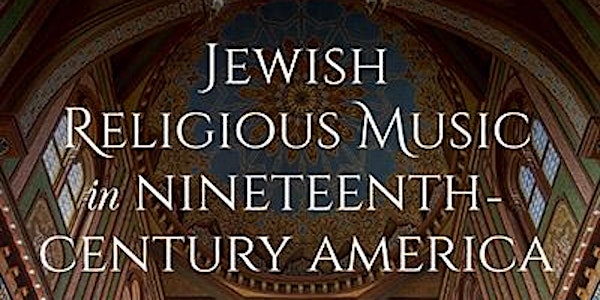 Jewish Religious Music in Nineteenth-Century America with Dr. Judah Cohen
Location
Center for Jewish History
15 West 16th Street
New York, NY 10011
Description
Drawing on material in his new book Jewish Religious Music in Nineteenth-Century America: Restoring the Synagogue Soundtrack, Judah M. Cohen demonstrates that Jews constructed a robust religious musical conversation in the United States during the mid- to late-19th century. While previous studies of American Jewish music history have looked to Europe as a source of innovation during this time, Cohen's careful analysis of primary archival sources tells a different story. Far from seeing a fallow musical landscape, Cohen finds that Central European Jews in the United States spearheaded a major revision of the sounds and traditions of synagogue music during this period of rapid liturgical change.
Judah M. Cohen is the Lou and Sybil Mervis Professor of Jewish Culture and Associate Professor of Musicology at Indiana University Bloomington. He is the author of The Making of a Reform Jewish Cantor: Musical Authority, Cultural Investment and Through the Sands of Time: A History of the Jewish Community of St. Thomas, US Virgin Islands.
This event is FREE and open to the public.