Description
Welcome to the 21st JCC Presents Sonoma County Jewish Film Festival!
Look below for film date, time and descriptions. All films screened at Rialto Cinemas, 6868 McKinley Street, Sebastopol, CA 95472. Vist the JCC's Film Festival website for trailers.
A limited number of tickets may be available at Rialto Cinemas on the day of the show.
---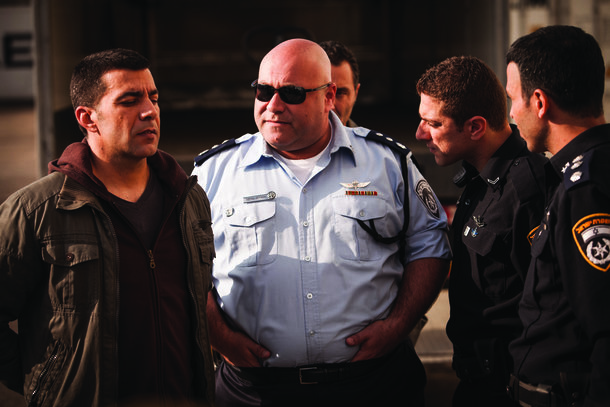 WOUNDED LAND Wednesday, October 5, 1:00 p.m. & 7:30 p.m.
When a suicide bomber survives his attack in Haifa his medical care and presence in an Israeli hospital leads to a series of tumultuous events; two long-time police partners are forced to turn against one another, a physician is beaten because of his responsibility for the injured terrorist and a missing son causes his father to question all of his actions. This film highlights the effect of this kind of violence on all Israelis. Nominated for 9 Ophir Awards including Best Picture.
Drama, Israel, 80 minutes, Hebrew with English subtitles. Underwritten by Alan & Michael Hyman of The Pawn Advantage Stores
---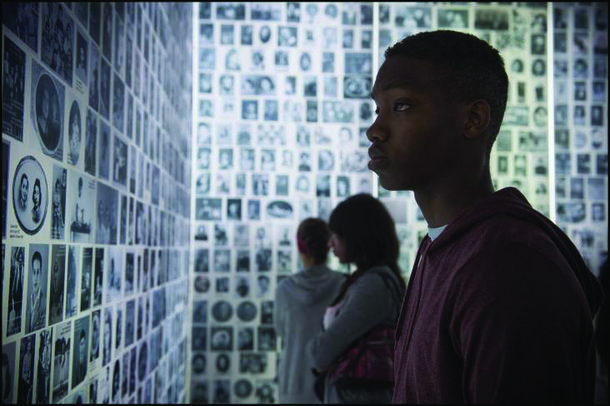 ONCE IN A LIFETIME Wednesday, October 19, 1:00 p.m. & 7:30 p.m.
Both uplifting and entertaining, based on a true story: a dedicated French high school teacher is determined to give the best education she can to her underprivileged inner-city students. Despite the disdain of her colleagues she challenges her multicultural classroom with a unique assignment: a national competition on the theme of child victims of the Nazi concentration camps. The excitement becomes contagious. Winner of three Audience Awards.
Drama, France, 105 minutes, French with English subtitles. Underwritten by Sandy Smith & Jerry Terhune
---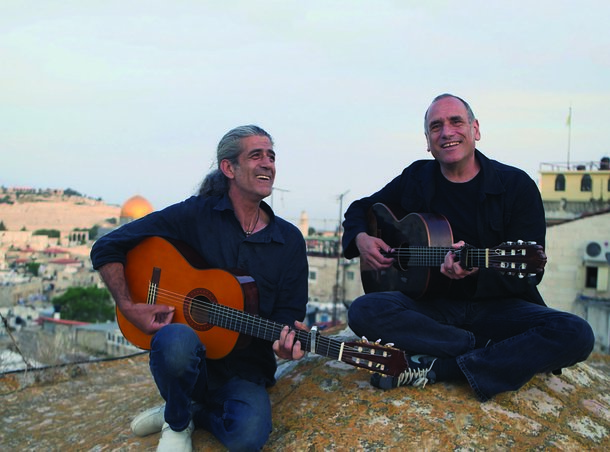 EAST JERUSALEM/WEST JERUSALEM Wednesday, November 2, 1:00 p.m. & 7:30 p.m.
Israeli folk-rock superstar David Broza uses the power of music to alter political and social realities and unite musical artists on both sides of the Middle East divide. Featuring Grammy winner Steve Earle, Palestinian singer Mira Awad and a cast of American, Israeli and Palestinian musical artists they spend eight days and nights living together, playing, recording, and finding common ground at a time when Israeli-Palestinian tensions are running high. Winner Best Documentary Award.

Documentary, Israel, 80 minutes, English, Hebrew, Arabic with English subtitles. Underwritten by Gordon Zlot of KJZY, KZST, KWVF, KBBL radio
---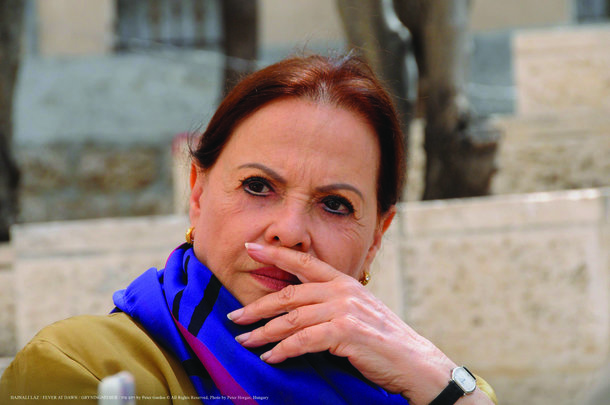 FIRE BIRDS Wednesday, November 9, 1:00p.m. & 7:30 p.m.
In this dark-comic mystery an eighty-year-old man's body is found with three stab wounds to the chest and a number tattooed along his forearm. Detective Amnon, a second generation Holocaust survivor, reluctantly accepts the case. As the mystery unfolds, three crafty widows and an unsavory tattoo parlor artist lead Amnon through a baffling, sometimes humorous and unexpected investigation. Nominated for 10 Ophir Awards.

Dark-Comic Mystery, Israel, 105 minutes, Hebrew with English subtitles. Underwritten by Marlene & Martin Stein.
---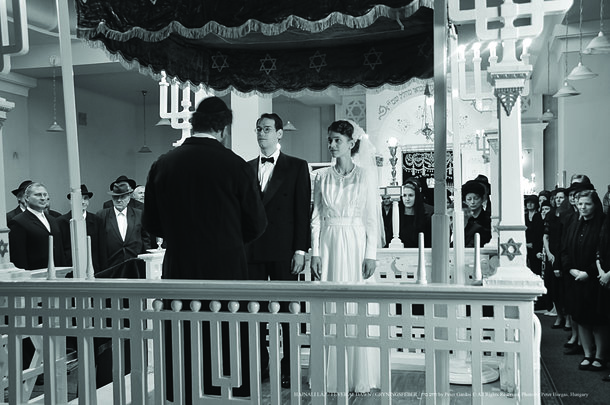 FEVER AT DAWN Wednesday, November 16, 1:00 p.m. & 7:30 p.m.
Miklós has been given six months to live and wants nothing more than to find love. Fever at Dawn chronicles an unlikely love affair between two Hungarian Holocaust survivors recuperating in Sweden after the war. Based on a true story, he sets out to find a wife by writing letters to 117 Hungarian women, also recuperating in Sweden. Despite poor health, physical distance and a huge number of pen pals Miklos manages to find Lili. Will love triumph?
Drama, Hungary, 109 minutes, Hungarian with English subtitles. Underwritten by Bernice Wergeles a.k.a. Berni Baxter
---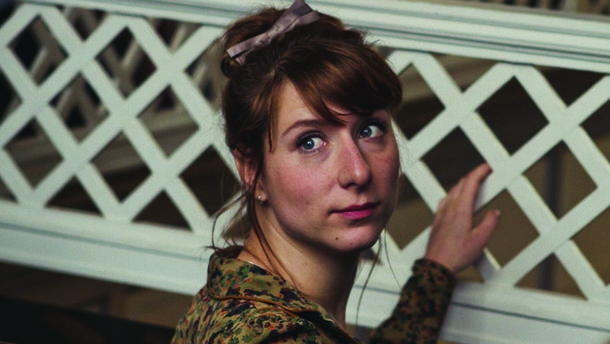 MOOS Wednesday, November 30, 1:00 p.m. & 7:30 p.m.
Moos, a quirky wallflower, has been working in the family business and caring for her grieving father after the death of her mother, while dreaming of becoming an actress. Enter, her best friend newly returned from his IDF service in Israel, her handsome singing professor, her pretense that she actually was accepted to acting school, and we're treated to the messy twists and turns of Moos' first steps toward independence.

Romantic Comedy, Netherlands, 91 minutes, Dutch with English subtitles. Underwritten by Irit & Ernie Weir, Hagafen Cellars
---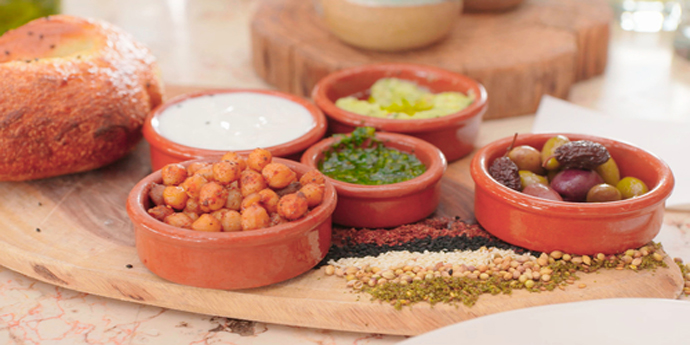 Special Event – Foodie Alert! IN SEARCH OF ISRAELI CUISINE
Do you think Israeli cuisine is hummus and falafel? In a gastronomical expedition, Celebrity Chef/Restaurateur Michael Solomonov, author of Zahav: A World of Israeli Cooking, a 2016 James Beard Foundation Book award winner, zigzags Israel to savor a food revolution rooted in centuries-old tradition. Israel's food scene is among the most dynamic in the world. From Tel Aviv's most exclusive eateries, to street bazaars, to simmering pots in family kitchens, In Search of Israeli Cuisine excites the taste buds and puts a face on the more than 100 cultures that make up Israel today. This film will make you hungry.
Documentary, USA, 97 minutes, English.

Experience the cuisine of Israel! Join us after the film at Sonoma Wine Shop, Sebastopol, for a special Israeli dinner, based on dishes featured in the film, hosted by Israeli
Chef/Owner Meekk Shelef. Seating is limited to the first 50 people. You won't want to miss this savory, social experience. The full menu is on our website at JCC's Film Festival website

Underwritten by Terry & Russ Gurevitch
NEW! Israeli Cuisine Dinner, Sun, Dec 11, 5:00PM
Tickets available now! Due to popular demand Sonoma Wine Shop and the JCC are offering a second chance for an Israeli Dinner based in the film In Search of Israeli Cuisine. Menu available on JCC's Film Festival website