Jewish Evangelism and Outreach

Thursday, August 25, 2016 from 8:30 AM to 4:30 PM (EDT)
Event Details

This seminar will focus on Jewish ministry and outreach. While many Jews today are coming to faith in Yeshua (Jesus), there are still many more who have not accepted Him as Lord and Savior. Those with an interest or call to Jewish ministry, should consider taking this informative seminar led by individuals directly involved in Jewish ministry and the Messianic movement.
Jewish objections (historical and theological) to Jesus (Yeshua) as being the Jewish Messiah. Jewish objections to Christianity.
Anti-Semitism
The messianic promise (Genesis 3: 15) and messianic prophecy found in the Old Testament (Tanakh). Fulfilled in the New Testament (Brit Chadasha).
Some Jewish/rabbinic writings that point to Jesus as Messiah. 
Jewish culture, worship, tradition, religious events and observances.
The major forms of Judaism today.
Israel's irrevocable calling. The role Israel and the Jewish people play today and in the end-times.
The Messianic movement
How to share the Gospel message with Jewish unbelievers.
Materials
Various handouts, which include a list of valuable resources on the Messianic movement and the Judaic-Christian perspective, will be distributed at the beginning of this seminar. 
Those attending this class will also receive Michael Brown's (2000) Answering Jewish Objections to Jesus (Vol. 1): General and Historical Objections. Published by Baker Books.     

Meals
Lunch and snacks will be provided.
---
ABOUT THE INSTRUCTORS
Dr. Deborah Burd 

Deborah Burd has a background in education, school administration and ministry. She 
and her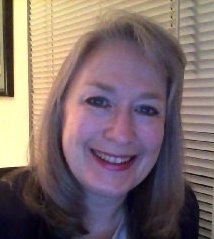 husband, Philip, have five adult children and seven grandchildren and are active in ministry at Tikvat Yisrael Messianic Synagogue in Lyndhurst, Ohio. She has spent the past 12 years studying the Judaic-Christian perspective and the Messianic movement. 
Her academic degrees include a BS in Education from Ohio State University, a MA in Educational Administration from Ashland University, and a D.Min. in Transformational Leadership from Ashland Theological Seminary. She also has an ABD in Educational Leadership from Regent University. 
Deborah teaches online for Ohio Christian University and Colorado Christian University and serves as the Director or Rosh Yeshiva (head of school) for Tikvat Yisrael's Yeshiva program (lay ministry program for Jewish Outreach).
Rabbi Eric Lakatos
Messianic Rabbi Eric David Lakatos serves as rabbi of Tikvat Yisrael Messianic Synagogue in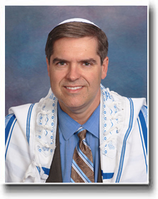 Lyndhurst, Ohio  He and his wife Gisela have five children. Rabbi Eric was born and raised in a secular Jewish home in Toledo, Ohio.
At the age of 18, Eric was introduced to the Good News of the Messiah Yeshua and put his faith in Him. Afterwards, he began his biblical studies at Southwestern Assembly of God University, and the IAMCS Yeshiva. In addition to those studies, he earned a Bachelor of Business Administration from the University of Phoenix. 
In 1997 he became the rabbi of Adat Adonai Messianic Jewish Synagogue in Toledo, Ohio, and was licensed by the International Alliance of Messianic Congregations and Synagogues (IAMCS) and served there for five years. Rabbi Eric later relocated to Cincinnati, and attended Beth Messiah Messianic Synagogue. There he studied under Rabbi Michael Wolf who was a disciple of Martin Chernoff, a pioneer and Founding Father of the modern Messianic Jewish Movement in America.
In 2008, Rabbi Eric became the leader of Tikvat Yisrael Messianic Synagogue and in 2010, he launched "Light to the Nations," a teaching ministry to all believers sharing the Good News of Messiah, the Jewish Roots of the Faith and the Restoration of Israel.  In 2013, Rabbi Eric was given Smicha (the laying on of hands) and became an ordained rabbi within IAMCS.  In 2015 Rabbi Eric was elected as the Treasurer of the MJAA (Messianic Jewish Alliance of America).
Philip Burd is the Director of Development for Tikvat Yisrael's Yeshiva. He 
is knowledgeable of the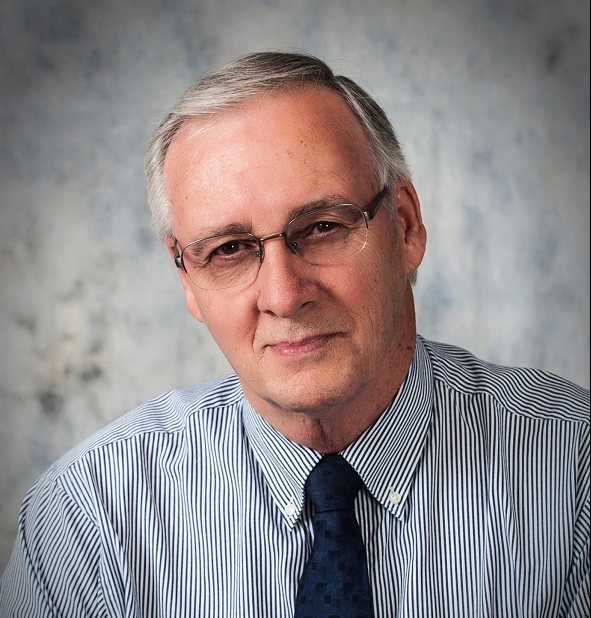 Messianic movement and the Judaic-Christian perspective.
He has been studying the scriptures from a Judaic-Christian perspective for many years with his wife Dr. Deborah Burd. He and Deborah have taught ABF classes together at a large church in the Cleveland area. 
Philip will share his thoughts on the Yeshiva program and Jewish Outreach/ministry in general from a lay minister's calling/perspective.    
Attendee List
Sort by:

Date

|

First Name

|

Last Name
When & Where

910 Center St

Ashland, OH 44805


Thursday, August 25, 2016 from 8:30 AM to 4:30 PM (EDT)
Add to my calendar
Organizer
Ashland Theological Seminary integrates theological education with Christ-centered transformation as it equips men and women for ministry in the church and the world. 



Ashland Theological Seminary will creatively provide comprehensive educational resources for the development of Christian leaders who serve the church as well as its partner organizations and in the marketplace. These resources constitute a 

continuum of learning

 that extends the seminary's ministry far beyond the traditional degree program offerings.