Description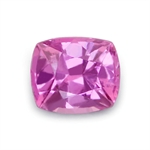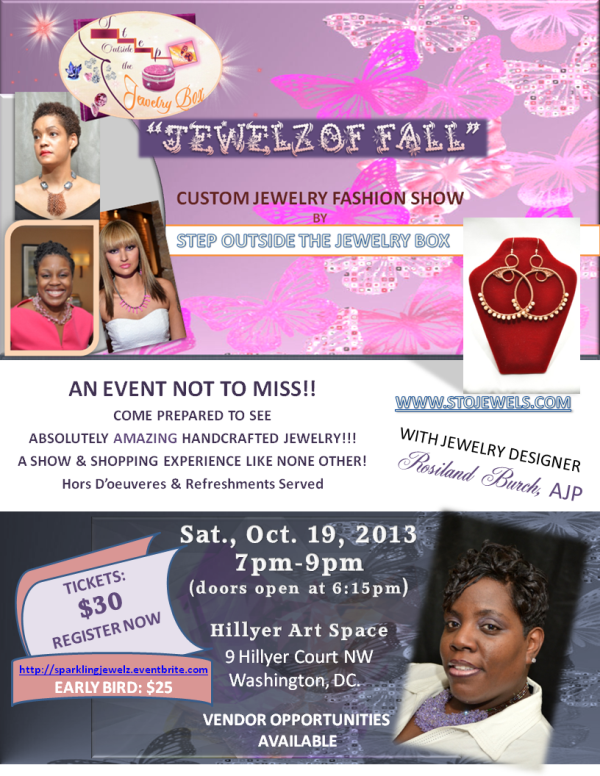 "Jewelz of Fall"
Custom Jewelry Fashion Show
By
STEP OUTSIDE THE JEWELRY BOX
Debut Accessory Fashion with fresh and new custom jewelry designs and craftsmanship never seen before until now. Come and be amazed at the awe inspiring by the handcrafted Fall jewelry and accessories, shop in our gallery of portal boutiques, enjoy Hors D'ouveres/refreshments, musical entertainment, and giveaways.
ALSO,
"THE CHANCE WIN A $250.00 CUSTOM DESIGN AND HANDCRAFTED JEWELRY PIECE
BY THE CUSTOM JEWELRY DESIGNER"
AN EVENT NOT TO MISS!!
Accessory Fashion event is metro train accessible. DuPont Circle Metro stop is the point destination to the event.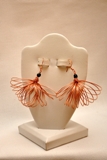 Organizer of Jewelz of Fall Accessory Fashion Show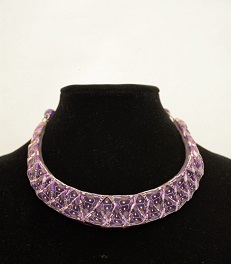 STOHandmade Jewelry
I have been designing and handcrafting wearable art jewelry and art for my online business, boutiques, and galleries  for fourteen ( 14) years. Got my start by handcrafting jewelry and art for family and friends. Then, start competing in jewelry design competitions in the US and Europe. Won Bronze Medal in the Gemstone division in the US.
Also, I have been teaching basic jewelry design and polymer clay caning to individuals, who want to learn a new skill or craft.  I teach various skill levels with handcrafting techniques by hand.  No machines or kilns required.