Description
It's accessory making time with artisan Arin Lawrence! Learn the basics of jewelry making while learning to make an ankara rope necklace. All materials included. No experience necessary.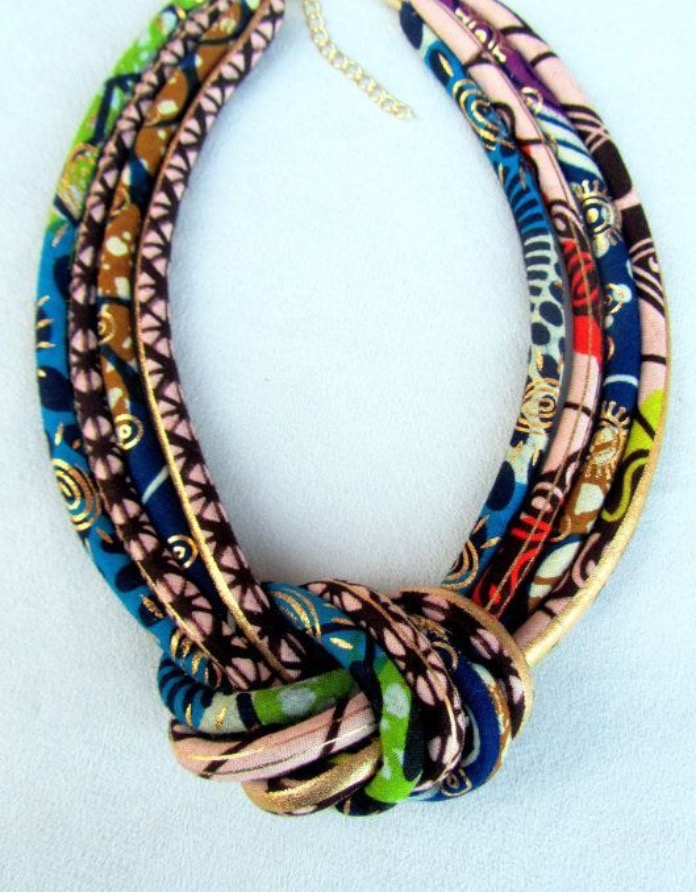 ABOUT THE ARTIST
ArinMaya, is a Chicago-born, Brooklyn-based artist and artisan who creates works that are smart and sustainable via her handmade line, ArinMayaMade. Self- and mother-taught, she has been learning, creating and innovating for over 20 years. Her handmade designs include original patterned knit and crochet scarves, hats and jewelry, as well as jewelry and accessories made from recycled and up-cycled materials such as bottle caps, tee shirts, wine corks and buttons. Her work has been featured in O Magazine and on MTV's "Made" series.
Says ArinMaya: I've always been drawn to color, fallen away from convention, and been driven to make the impossible work. I'm drawn to the beauty in the unconventional. Even in music, when I write harmonies, they may not be pretty, but they make you feel something you love - something you didn't know you needed, but do.
As an artist instructor, ArinMaya engages and encourages students to identify their own unique voices and to explore the possibilities therein. She has had the unique opportunity to work with people of all ages across the disciplines of dance, step, music and handmade arts in New York, Chicago, Virginia and Washington D.C.; her most recent offerings have been community DIY workshops at Brooklyn Museum, Brooklyn's Myrtle Avenue BID, and Weeksville Heritage Center. ArinMaya hopes to continue teaching and spreading a love for creativity in all things to people worldwide. For more information, visit www.arinmayamade.etsy.com and www.arinmaya.com.