Description
Two jewelry artists, Annika Pettersson and Mia Maljojoki, will be hosting The Jewelry Dinner #5 at LoveLace Hotel. You are welcome to join in for this unique three course menu, an event that explores jewelry through the act of wearing.
You now have the opportunity to take part in this unique dinner event The Jewelry Dinner #5 that is a part of Current Obsessions 5 years anniversary.
The Jewelry Dinner project was first initiated by jewelers Maljojoki and Pettersson in 2016. The aim for the project was to create a jewelry exhibition with multiple layers of information relating to jewelry.
The Jewelry Dinner #5 is an event where everything is set on display, a group a people gets invited to have a dinner, during the dinner the guests are asked to wear contemporary jewelry and we invite you to have a discussion relating to the jewelry that is worn. The dinner event itself is taking part in the public space and is seen as a performance. For further information regarding The Jewelry Dinner project, please visit: www.jewelrydinner.com
Maljojoki and Pettersson has held successful editions of Jewelery Dinners in Munich and in Stockholm and collaborated with over 50 artists, makers, gallerists and collectors. These experimental culinary events explore the boundaries of what, why and how we wear jewelry.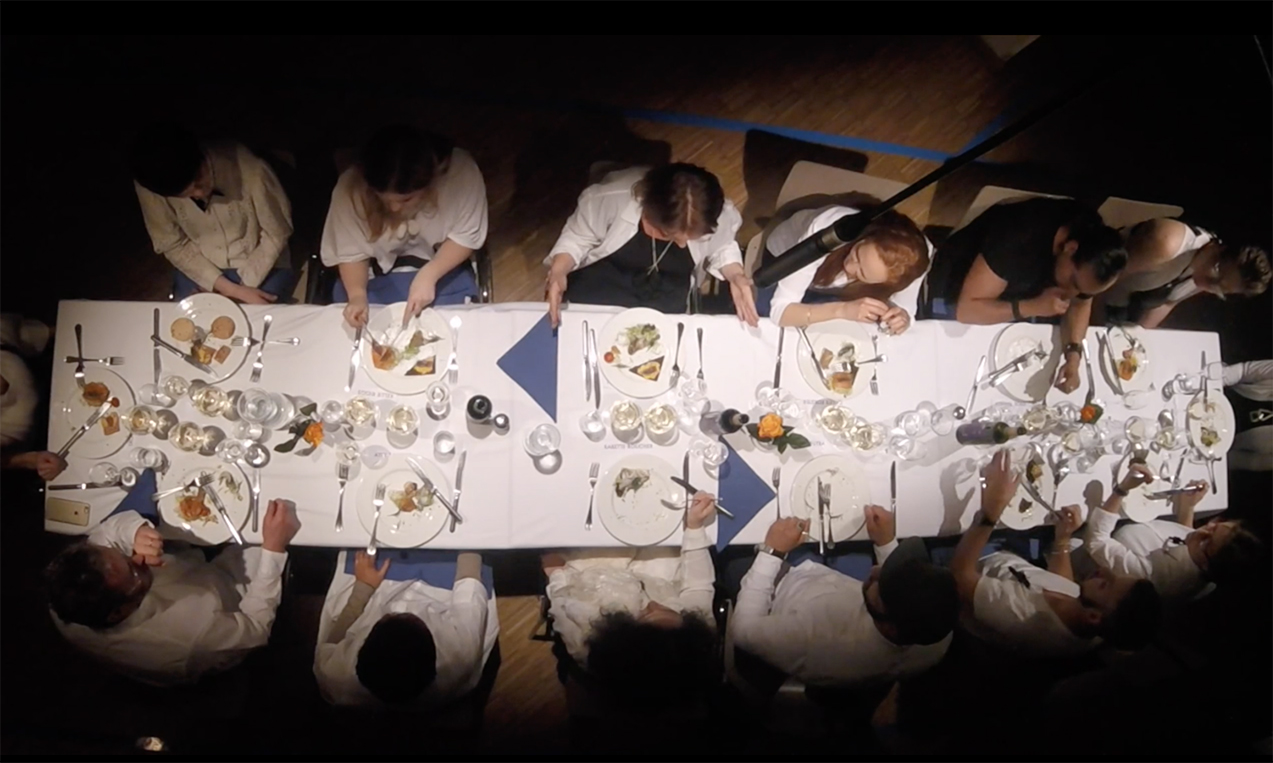 The topic for this event is "Doing the No No". This theme deals with the area between attraction and repulsion. We want to explore what lays beyond the boundaries of what is accepted culturally and aesthetically, we aim to explore taboos and and forbidden pleasures.
As a dinner guest you get the opportunity to personally interact, wear and discuss a specific jewellery piece that has been choses for this unique event.
Reservation Details
No drinks are included in the tickets, all bevarages are bought on site.
Ticket 1: A 3 course and a special edition jewellery piece made by Mia Maljojoki or Annika Pettersson for 185 € + vat
Ticket 2: A 3 course meal, 55 € + vat
The dinner will take place the 8th of March at 20:00 at the Lovelace hotel, lease let us know if you have any dietary restrictions or allergies in advance.
This dinner will have international participants and the conversation will be held in English. We would love to share our dinner experience with you, joine us on Thursday the 8th of March for a one-night-only jewelry dinner.