About this Event
It's our very first jewelry bar!
Here's the deal: Come to our tiny shop at Bow Market in Somerville for one night and drink an adult beverage and choose all of the colors and pieces to make a 100% custom pair of earrings (or necklace for those of us without holes) in your personal style!
But why? We launched our salvaged acrylic jewelry line this spring and folks have been loving it and we're so excited about that! But it turns out that sometimes it's really fun to build these pieces from the ground up.
The mixing and matching of colors and shapes is like the very best version of adult legos. Except that in this case, you get to leave with a bold new statement piece rather than a scale replica of the Millenium Falcon (which would be cool too, tbh).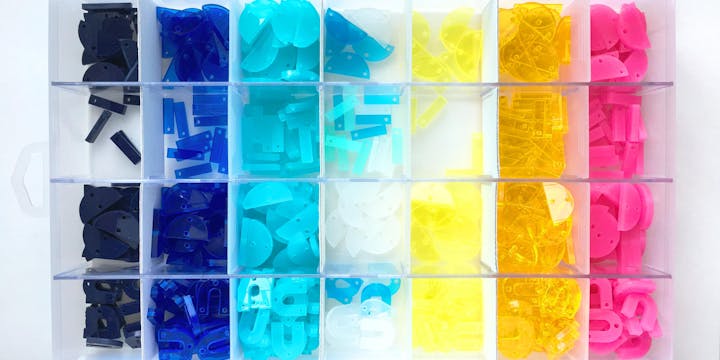 It's addicting fam. Trust me, I know.
The Story: Plastic sucks, we know. What's cool about our new jewelry line is that we source the acrylic from a US manufacturer. They make huge sheets of acrylic for industrial applications and every time they mix a custom color they make extra in case some of the sheets are defective. We use the defective pieces! For that reason, you'll notice that we rarely get the exact color and translucence twice. We'll always have some kind of light blue accessories but it will be slightly different from batch to batch!
A ticket for this event gets you one beverage and you'll leave with either a pair of three part geometric earrings OR a new geometric necklace in the colors that you choose. I'll help you put them all together so they look FAB!
You can arrive any time between 6pm and 7:45pm and spend as much time as you'd like mixing and matching and choosing your design (up until 8pm).
No experience required! Just bring your unique style and your bad self <3
Adult beverages are from Willie's Superbrew, a super rad New England company that makes hard seltzer blended with real fruit! Plus, we're obsessed with their can designs... obvi.