Description
Event Schedule:
Session 1: Thursday, 03/15/2018, 6 pm - 9 pm
Session 2: Thursday, 03/22/2018, 6 pm - 9 pm
Session 3: Thursday, 03/29/2018, 6 pm - 9 pm
Class Description: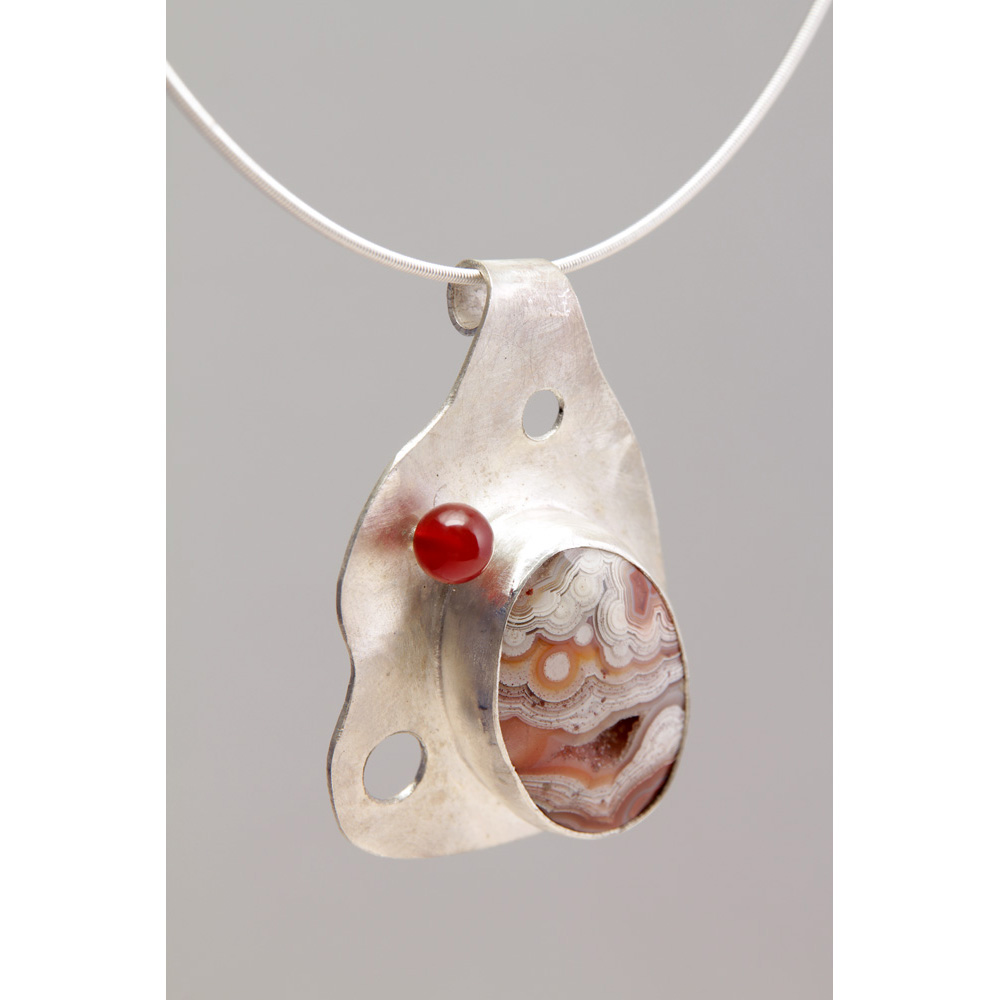 Through this 3-week class you will build upon the skills covered in jewelry 101. Students will improve their soldering technique practice several different ways of setting stones. Techniques will include bezel-setting (shown in picture), tube-setting and prong-setting. Students will also have a chance to hone their sawing technique. Students will have the opportunity to be tested at the end of class to use the jewelry studio independently.

Class Goals:
Students will come away with increased skills in soldering and stone setting.

Prerequisites:
Jewelry 101; students must be at least 18 years of age.
Materials Provided:
A materials fee of $45 included in the price of the class - covers the cost of metals and consumables such as saw blades, drill bits, and solder. This will cover the cost of some stones to work with, but if you have a specific stone in mind to work with, bring it to class.

What to Bring:
You must wear close-toed shoes and secure long hair. We have some aprons available, you may bring your own.
A sketchbook for your ideas and notes is handy.
Minimum number of students: 4
Instructor Biography:
Ilana Krepchin has a BA from Hampshire college in Photography and Anthropology, and extensive training in jewelry making from a number of venues including the Decordova Museum. Post-college she worked as the Associate Director of a small non-profit arts collaborative, running teen photography programs. During that period, she took a lot of jewelry making classes at the Cambridge Center for Adult Education and Metalwerx. When she left that job, she immersed herself in the world of jewelry production and craft shows. She worked for many years as a studio manager and production assistant for an established jeweler; and then went out on her own, joining Artisan's Asylum as a member. Check out her work at www.ilanakrepchin.com
---
ARTISAN'S ASYLUM STUDENT POLICIES
Purchase of a ticket expresses acceptance of A2's Refunds and Cancellation policies found here: https://artisansasylum.com/classpolicies/
Students: we love getting your feedback! Fill out this form to be heard!