Jewelry 101: EVENINGS SEPT/OCT 2016

Monday, September 12, 2016 at 6:00 PM

-

Monday, October 17, 2016 at 9:00 PM (EDT)
Event Details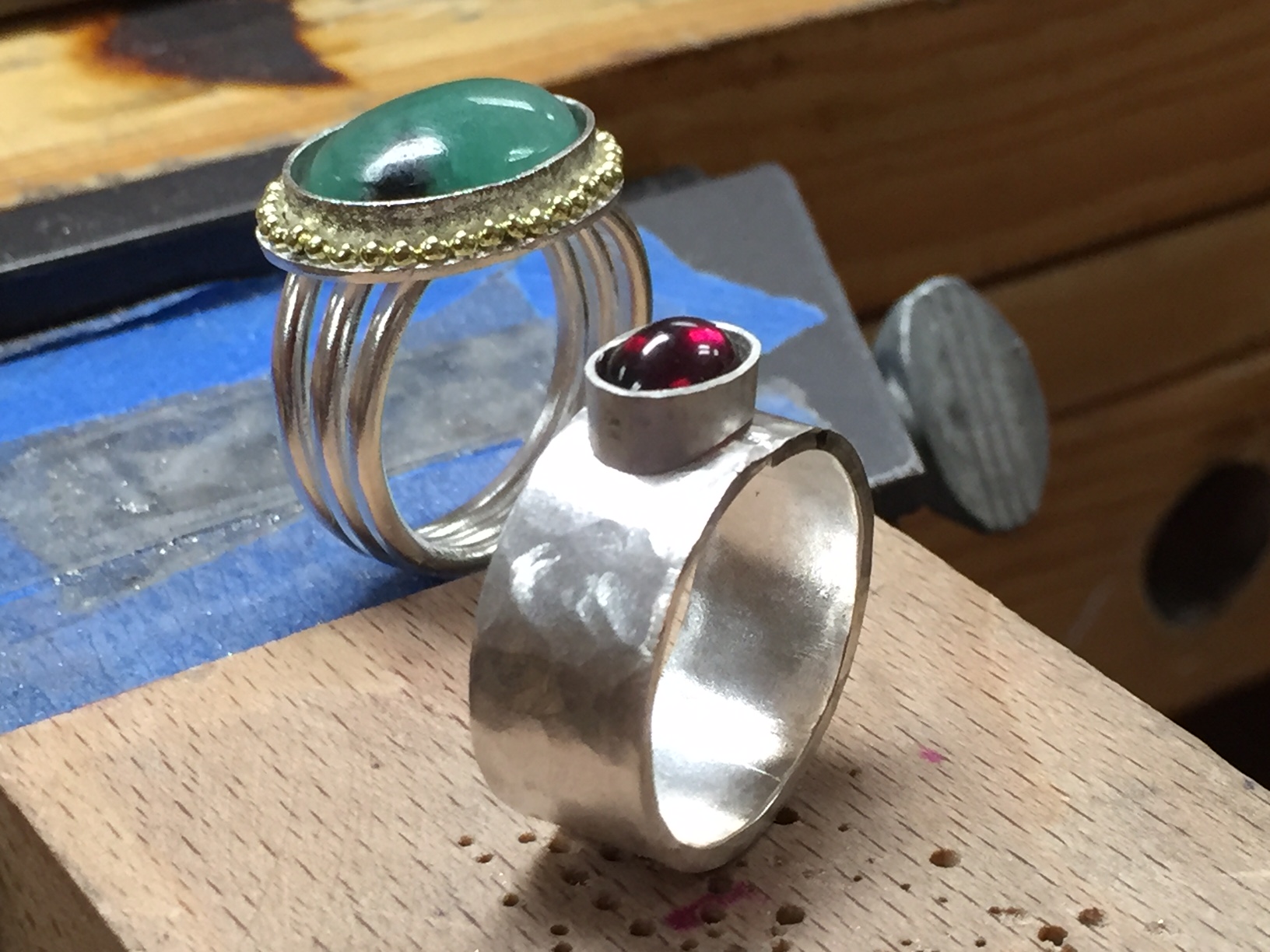 Description:
In this 6 week evening, 3 hr class, students are introduced to the skills, secrets and techniques of making jewelry. No experience is required except passion and enthusiasm. We begin with the basics of surveying tools used in jewelry making. From saw frames to solder picks, each week we explore a new technique for your tool arsenal. 
Using a sawframe, we will pierce a letter or number from copper. Moving onto the rolling mill, we learn embossing metal using various textures. Employing a "cold connect" or using small rivets will be demonstrated. Moving onto soldering, you will learn how to connect metal to metal and when to use different solders. Lastly, students will have the skills to solder a ring or make a pendant with a set stone. 
Class Goals:
Students will come away with familiarity of basic jewelry making skills: Sawing, Filing, Soldering, Polishing, Patina, Riveting, Surface Embellishment, Stone-setting.  Project Goals: Students will complete several sample projects and at least one sterling silver piece of jewelry with a bezel-set cabochon.
Prerequisites:
No experience required; students must be at least 18 years of age.
Materials Provided:
An additional materials fee of $50 is included in the ticket price and covers the cost of silver, copper, brass and consumables such as saw blades, solder, etc., all of which will be provided. 
Class price includes 4 hours of extra studio time to be arranged for missed demos or instruction on a Saturday or Sunday.
What to Bring:
You need not bring anything, but it is useful to have a sketchbook for ideas. If you bring scrap fabric with interesting textures we will use them in the first day of class!  Please wear close-toed shoes and use hair ties to secure long hair. An apron is great for keeping your clothes from destruction but is optional.
Event Time:
Session 1: Monday, Sept. 12, 6pm - 9pm
Session 2: Monday, Sept. 19, 6pm - 9pm
Session 3: Monday, Sept. 26, 6pm - 9pm
Session 4: Monday, Oct. 3, 6pm - 9pm
Session 5: Monday, Oct. 10, 6pm - 9pm
Session 6: Monday, Oct. 17, 6pm - 9pm
In addition to the six weekly sessions, four hours of added studio time on a Saturday or Sunday will be arranged at the first class. This gives students extra time to complete projects, or to have a demo repeated due to a missed class.
Instructor Biography: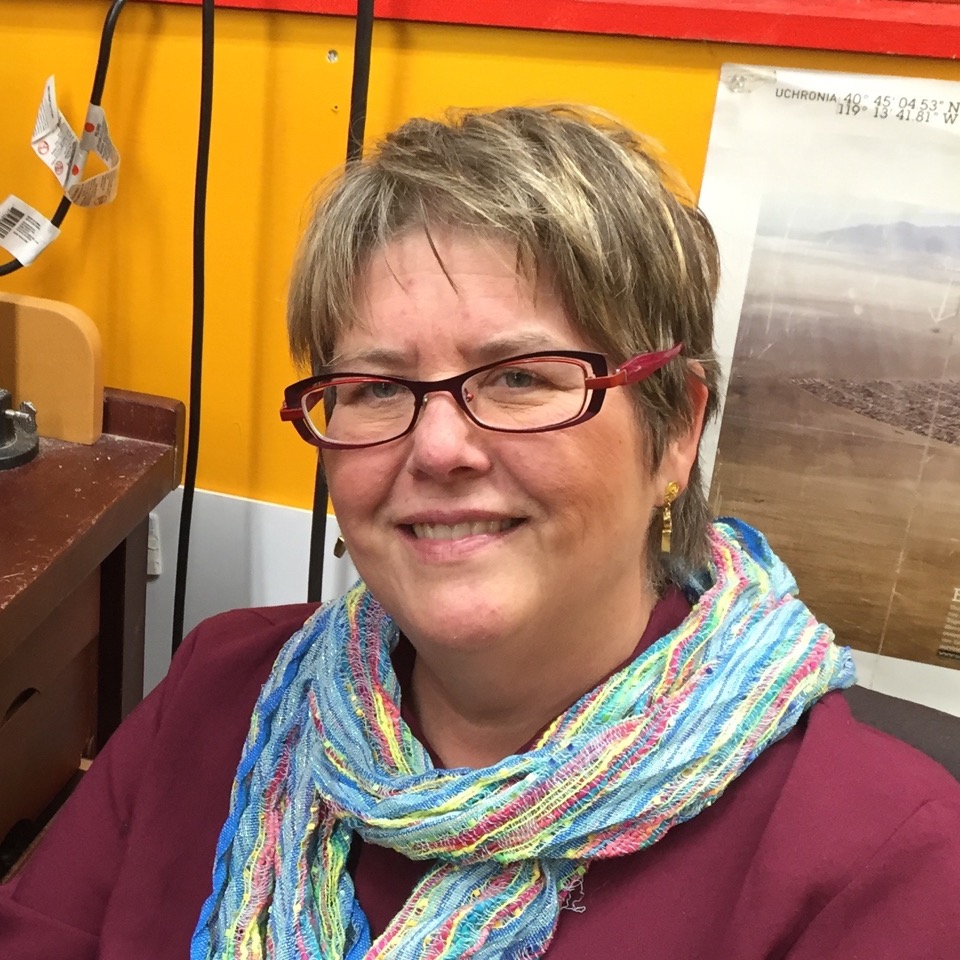 Karen Christians is an educator and maker in the metal arts. She developed the metals program at the Cambridge Center for Adult Education, founded Metalwerx in Waltham, a non-profit school for jewelry and the metal arts, and the Jewelry Shop at Artisans Asylum in Somerville. She teaches nationally, lectures around the country, and is published in many professional and technical magazines. She has written two books, "Making the Most of Your Flex Shaft" and "Jewelry of Burning Man." Karen holds a BFA with High Honors from the Massachusetts College of Art. She is currently working on her third book, "Jewelry of Star Trek." 
Find out more about Karen at karenchristians.com
When & Where

Artisan's Asylum, Inc.
10 Tyler Street
Somerville, MA 02143


Monday, September 12, 2016 at 6:00 PM

-

Monday, October 17, 2016 at 9:00 PM (EDT)
Add to my calendar
Organizer
Artisan's Asylum, Inc.
Artisan's Asylum is a 40,000 sq. ft. member-based non-profit community fabrication center located in Somerville MA, dedicated to making creativity a way of life. Our mission is to support and promote the teaching, learning and practicing of design & fabrication by offering:
* Shared design and fabrication tools and equipment in our various community workshops.
* A large range of publicly-accessible classes offered by local artisans.
* Various monthly membership structures allowing access to our facility. 
* On-site studio and storage rentals allowing members to create and store projects on-site.
* Hosting local craft-related events to help encourage DIY culture and community craftsmanship. 
Jewelry 101: EVENINGS SEPT/OCT 2016