JETRO Silicon Valley Innovation Program Pitch Event
When and where
Location
NestGSV 425 Broadway Street Redwood City, CA 94063
Description
Please come join us at the JETRO Silicon Valley Innovation Program Pitch
Event!! Several selected startups from Japan will pitch to a panel of judges.

Last November, JETRO has selected 10 startups, which excel in innovative
technology, products, or business model, to be a part of the first targeted
companies for JETRO Silicon Valley Innovation Program (SVIP). The first
group of selected startups will be participating in the program from
February.

Please come early. A sushi chef will be at the event and make fresh sushi
for you.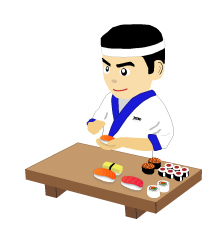 Date: February 11, 2014
5:00P.M. – 9:00P.M.
Venue: nestGSV
425 Broadway Street, Redwood City, CA 94063
TEL: (650)421-2000
URL: nestgsv.com
Agenda:
5:00P.M. Registration/ Networking
6:00P.M. Opening & Signing Ceremony
6:10P.M. Keynote Speech "An insider guide to Silicon Valley"
by Chris Yeh, Co-founder and general partner of Wasabi Ventures
6:30P.M. Selected Startups Pitch
(5 minutes for each company and additional 5 minutes for Q&A)
7:30P.M. – 9:00 P.M. Networking
Presenting Startups:

NEURONET provides low-priced, fully dedicated web conference system "SaasBoard services" and cloud-based visual call center system "Moshi Moshi Concierge". http://www.neuronet.co.jp/en/

TOPS Systems provides scalable and highly energy-efficient TOPSTREAM™ heterogeneous Multicore / Manycore / 3D-LSI IPs with distinct advantages from optimizations through Architecture-Algorithm Co-Design for next-generation "SMART" Systems, such as Smart Phones, Smart TVs, Smart Cars, etc. http://www.topscom.co.jp/

WELCON offers precision diffusion bonding technology which can be applied to micro heat exchangers, micro reactors and other applications. http://www.welcon.co.jp/index-en.html
A Panel of Judges:

Chris Yeh
Co-founder and general partner of Wasabi Ventures
Chris Yeh was on the founding team of pioneering Internet companies such as United Online Services (Nasdaq: UNTD) and Merrill Lynch's Intelligent Technologies Group. He has founded, advised, or invested in dozens of startups, including Ustream and PBworks.
Chris is a much-quoted thought leader in the field of marketing and entrepreneurship; his research and publications have been incorporated into the Harvard Business School curriculum, while his projects have received press coverage in Fortune, the Financial Times, and the New York Times. He writes a popular blog on entrepreneurship and venture capital, Adventures in Capitalism and contributes to blogs such as TechCrunch and VentureBeat.
Chris holds two degrees from Stanford University, and earned his MBA from Harvard Business School, where he was named a Baker Scholar (High Distinction).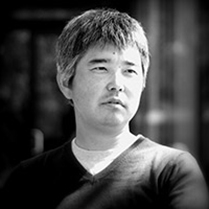 Mitch Kitamura
Managing Director of Draper Nexus
Mitch launched JAIC's US investment arm in 2000, and brings a comprehensive background in business expansion between Asia and US, having invested across 30 startups. Prior to Draper Nexus, his investments have yielded 3 successful M&As - Solidcore (Symantec), W.I.S Technologies (Micronas), Cerberian (Blue Coat Systems) and 2 IPOs - Mediaplex and Fortinet. Mr. Kitamura serves as a Board Observer/Director at MobilePeak Systems, Analogix Semiconductor and GCT Semiconductor. At Draper Nexus, he specializes in Consumer/ Enterprise Internet Services, and Mobile in US and Japan. Prior to JAIC, he held various positions at JETRO New York, including working closely with local/state government in expanding US companies into Japan. He has a Bachelor of Commerce degree from Curtin University of Technology in Australia and an MA in Economics from Boston University.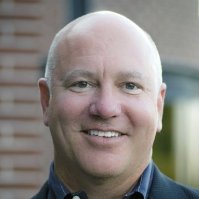 Rick Rasmussen
Internaitonal Business Development of NestGSV
Rick Rasmussen runs a global consulting practice that connects international companies, governments and economic development agencies with the vast resources available throughout Silicon Valley. He has over 25 years experience in semiconductor and internet services and has been part of companies including LSI Logic, C-Cube, @Road and Sage, Inc (all four IPOs). Most of his career has been in marketing and business development with stints as General Manager and CEO along the way. He's always looking to use his background to assist new opportunities get off the ground or to help a small to medium size business fix their problems and get to the next level.
Organizer: