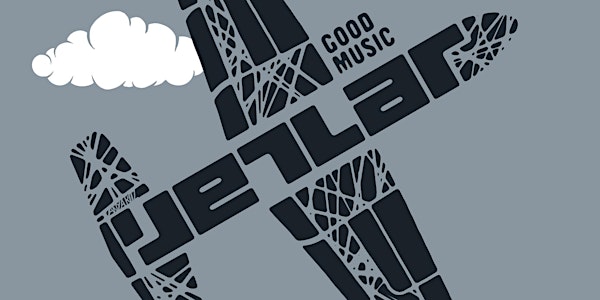 JetLAG Festival 2016: EQUILIBRIUM
When and where
Location
Peaceful Valley Campsite 486 Banker Rd Downsville, NY 13755
Description
PRESENTING: JETLAG FESTIVAL 2016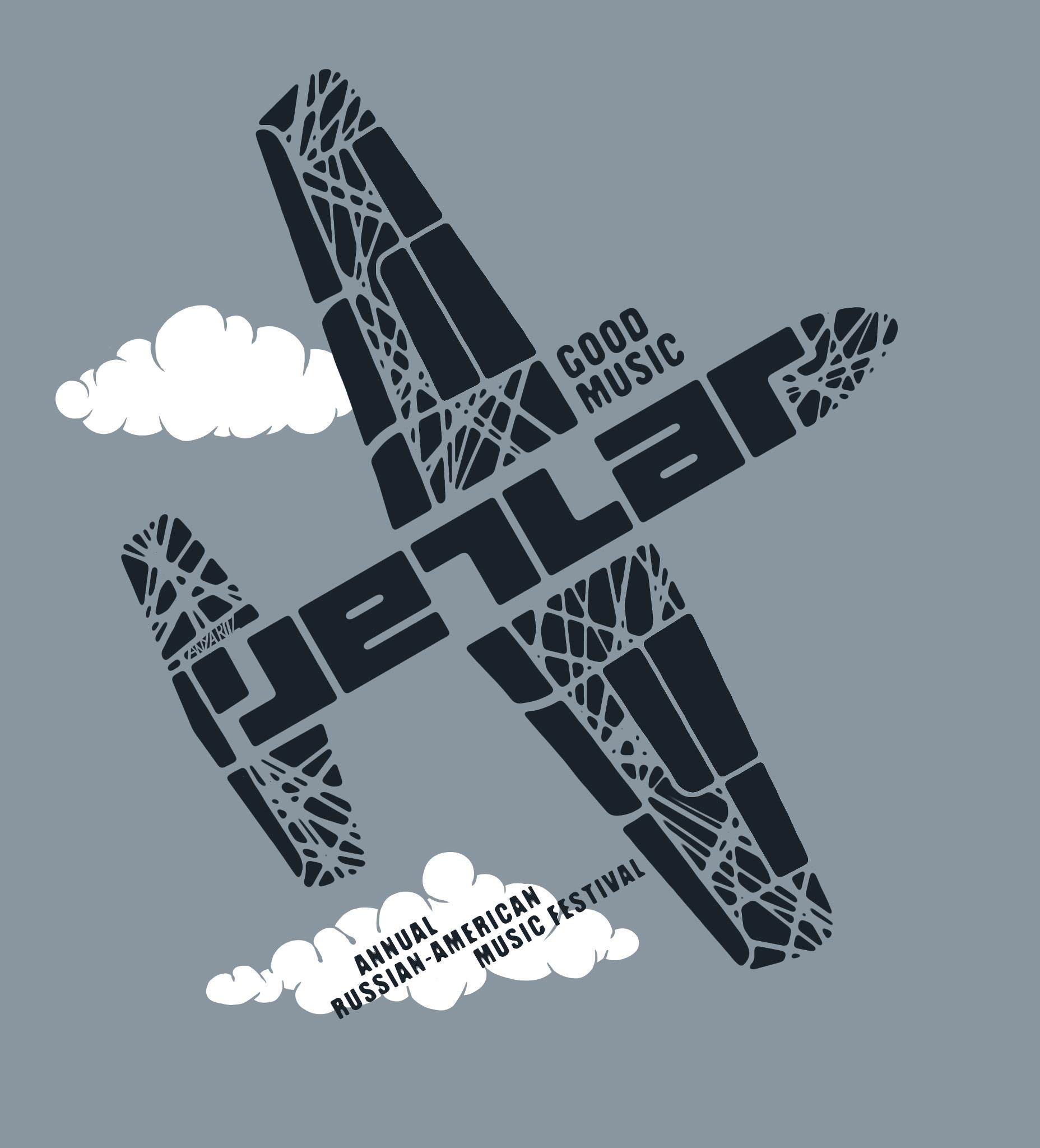 3 days.
5 stages.
100+ performers.
1,500+ participants.
... endless possibilities
---
ABOUT JETLAG FESTIVAL:
---
JetLAG is an annual multi-cultural and multi-genre open-air music festival that takes place each year in the Catskill Mountains of Upstate New York:
It was founded in 2009 as a Russian American Festival, but has since grown into a unique event where different groups of people bond, at the initiative of one community, sharing views, tastes, and cultivating ideas across genres, localities, and cultures.

The only European style festival of its size on American soil:
JetLAG annually features a diverse lineup of internationally acclaimed musicians who perform in all styles of music and languages from around the world. In true roots spirit, at JetLAG camping is the norm, and all of our performances occur on outdoor stages in the spacious open air of the beautiful Peaceful Valley Campsite in the Catskills of Upsate New York.
At JetLAG you'll find what you love, and you'll love what you find:
From the big names to new discoveries, the festival presents, and represents, everything from avant garde rock, Balkan wave, Klezmer, psychedelic trance, folk and sung poetry, reggae, rap, cabaret, French chanson, spoken word, experimental math rock, and more.
---
OUR MUSICIANS:
---

At JetLAG, we feature the 'best of the best' musicians from around the world:
Our headliners are musicians who are famous for re-imagining and re-inventing themselves and their music in improvisations in their performances.

No two performances are alike.
The festival's headliners and guest list change every year and include internationally known musicians from all over the world (US, Canada, Russia, and Israel, to name a few).

Past performers have included:
- Ken Hensley of Uriah Heap (inspiration to Deep Purple), JetLAG 2014
- Leonid Fedorov, of the legendary Russian rock band 'Auktyon'. Traditional headliner, JetLAG since 2009
- Frank London, world famous jazz and klezmer trumpeter, composer and bandleader ['Klezmatics', 'Brotherhood of Grass'] JetLAG 2009, 2011, 2014
- Hazmat Modine of NYC, JetLAG 2015.
- Psoy Korolenko, renowned ''avant bard'' of Yiddish/Russian/English song, JetLAG since 2009.
- Daniel Kahn – Detroit-born, Berlin-based and worldwide travelling singer-songwriter and actor, a prominent figures in new Yiddish political song
- Kruzenshtern i Parohod - a Russophone Israel experimental music band, featuring a bass guitarist, singer, composer and multi-instrumentalist Igor Krutogolov
- and many more....


Headliners at JetLAG 2016:
- FEDOROV & KRUTOGOLOV // (Main Stage)
"Vzryv Cvetov" (Flower/Color Explosion) is a collaborative project of Fedorov & Kruzenshtern. Leonid Fedorov of "Auktyon" teams together with Igor Krutogolov, avantguard bassist and leader of Israeli avant-rock band "Kruzenshtern & Parohod". An explosion of sound, texture, and emotion not to be missed.
- SILVER WEDDING // Серебряная Свадьба (Main Stage)
Silver Wedding, or Serebryanaya Svadba is one of the most popular Belarusian indie bands, well-known in Russia and Ukraine, playing alternative cabaret with an ecletic choice of influences. Playing for the first time in the USA at JetLag Festival this year!
- BIG MEAN SOUND MACHINE (Main Stage/ PANGEA)
BMSM's collective of over 15 analog artists spread out over the East Coast United States bring together musical languages of West Africa, Latin America, the Caribbean and North America to create a lush bed of rhythm and harmony that embraces even the most hardcore fans of both Traditional Funk and Avant-Garde Jazz – and everyone in between!
- FLAMINGOSIS (PANGEA) -
Flamingosis (the name comes from a free-style frisbee move that his father invented) is a New Jersey-based electronic music producer beatboxer, and DJ. Drawing on influences from producers such as Flying Lotus and J Dilla, as well as vintage funk and disco music. Flamingosis creates engaging and soulful tracks and puts on an infectiously energetic live show.
- PAVEL FAKHRTDINOV // Павел Фахртдинов (Main Stage & Spell-Art Stage) -
A key figure in the warm "bardic" wave genre of Russian rock and folk song. Back at the JetLAG stages in 2016!

(more coming soon!)
---
WHO SHOULD COME TO JETLAG:
---
JetLAG is for MUSIC LOVERS:
Lovers of passionate music, of soulful music and melodies, of charismatic performers and enchanting performances will find their place at JetLAG 2016.
JetLAG is for IMPROVISORS:
All special guests of JetLAG are famous for their ability to take active part in jam-sessions, to be 'in the middle' of the event, and to generously share their experience with beginners. If you are a musician, a dreamer, or an improvisor, you will be able to jam with other musicians and participate in live interactive performances.

JetLAG is for NATURE LOVERS:
For lovers of the outdoors, for people who love feeling free in nature, for people who love the idea of dancing under the night stars, and sharing food and drink in the open air, this is for you.
For those of you who love the Catskills, Hiking, Music, Open Air, Camping, Brooks, Sunshine, and Unique acoustics as the music from the main stage echoes off of the mountains of Peacefull Valley, this is for you.
---
WHAT YOU WILL GET FROM ATTENDING JETLAG 2016:
---
We are all connected and united, no matter who we are and where we come from.
Are you:

open-minded and interested in having new experiences?

eager to bond with new people in unique and exciting way?

want to be introduced to new art and international world music?

At JetLAG, you will do all this and so much more.
You will feel:
welcome, that you are among friends and family.

surprised as you are introduced and opened up to new experiences.

you are getting a glimpse into world culture in this microcosm of the world, JetLAG Festival, its own universe.

JetLAG is where people from different walks of life, and from all different cultures come together.
In this magical unity of people, for one special weekend, a cohesive vibe is created.
Because the depth of the event is tangible, and the deep connection we all feel to others (performers and audience alike) is ignited by the same spark for three days.
This is your chance to immerse yourself in a weekend-long blend of different cultures.

Meet with the cream of the crop, the best of the Russian and multi-cultural scene around the world. Be Modern. Experience Authentic Russian/Ethnic food. Piroshki, Polish Pirogies, Kazakh Pilof, Uzbek Manty and others.
Be yourself. Experience Authentic you-ness and discover what it is that ignites you.

---
OUR STAGES, CAMPS, SPECIAL EVENTS, AND PROJECTS:
---

JetLAG recognizes everyone as an artist or creator:
As our internationally acclaimed musicians come together to perform music from around the world, festival attendees can participate in improvisational jam stages, homegrown art installations, curated art projects, spiritual and transformational Burning Man style camps, family-oriented camps and projects, youth centered stages and music (NEW this year, coming soon), nature-centered activities, and so much more.
Stages and Camps for JetLAG 2016:
Main Stage

NEW: PANGEA Stage

Babeland Camp

Solstice Stage

Spell-Art Stage
JetLAG is for EVERYONE.

We are committed to nurturing a family vibe throughout every aspect of the festival.
Our festival is meant for families, for young people, for children, for students, for English speakers, for Russian speakers, and for whomever. Whether you are 7 or 70, at JetLAG you will find what you love and love what you find.
Children are happy and taken care of at JetLAG. Babeland Camp is operated throughout the festival for the wee kids, and a full playground is on site with plenty of kids and their like minded parents to play with.
Wonderland Camp/PANGEA is in a league of its own, offering everything from Tibetan Singing Bowls, to Neverending Chai Stations, to BellyDance, to Partner Yoga, to Roots Dubstep and PsyTrance. This year, Wonderland is merging into PANGEA and everyone can sip from its cup. Pangea's vision is to create a space where people can work together to create their own mutual experience. We will be bringing back Wonderland staples like the Chai Lounge, Hookah Lounge, Fire-Spinners, and DJ Sets. This year we are also introducing new events, such as live musical performances from up and coming bands, new workshops, a Healing Tent, and more! MORE INFO HERE: http://www.pangeastage.com/

Accoustic and World Music Fans wil enjoy our Spell Art Stage that feature Bossa Nova, favorite Russian Accoustic Bards, Jazz, Folk and more.
Everyone else will love our Central Stage. With performances you can't miss on Friday and Saturday night. This is the highlight of the festival.


---
LOGISTICS:
---

LOCATION:
We are located at Peaceful Valley Campgrounds in Downsville, NY.
Our adress is 485 Banker Road, Downsville, NY 13755.
The campground is about 2.5 hours away from New York City.
To get there by car:
Take Exit 90, Rt. 17; then 8 miles North on Rt. 30 to Shinhopple. Turn right, over bridge stay left. Follow signs to Peaceful Valley Campsite for 1 mile.

Carpooling:
By far the best way to get to the festival is to share a ride with someone. Feel free to post on our Facebook group page if you are looking to find a rideshare.
ACCOMODATION:
Please see this page for more information about our campground and accomodation features.
Camping is the norm at JetLAG, but there are many hotels and inns nearby if you prefer to stay there.
If you are coming in large group and want to send camping representative(s) in advance to set up the camp, please let us know.- Contact jetlagfest@gmail.com for arrangements.
PRICING:
Due to overwhelming demand, the popularity of the festival has tripled in the past seven years. We've created a ticketing pricing system to reflect this growth.
At the moment, we currently have EARLY BIRD and STUDENT Tickets available to be purchased online.

PRE-SALE: 200 tickets @ $60
STUDENT: 500 @ $50
EARLY BIRD: 300 @ $75

GENERAL ADMISSION: @ $90


*Note: Children under 15 years old are Free. No ticket purchase necessary.
*Note: Student tickets are only available for purchase with proof of valid student ID. IDs will be checked at the gate. If you are unable to produce a valid student ID at the gate, you will be asked to pay the difference with the price of door tickets.


Donate to our PANGEA STAGE/ CREATIVE PROJECTS FUND:
If you would like to donate to help create unique atmospheric performances, game/interaction stations, or other installations at the PANGEA STAGE at JetLAG Festival 2016 from June 24-26 in Upstate New York, USA please use our DONATION button. We are working with everybody in the PANGEA STAGE to coordinate insane, artistic, and well thought out performances and micro areas that push all of our abilities. With this fund, we are hoping to produce a stage and projects which combine multiple senses and provoke positive interactions and thought processes, smiles, laughs, etc. These can be serious, fun, perplexing, wacky and everywhere in between!
Ex. Interactive visual/audio installation, Insane alien costume people bubble squad, UV/LED bubble tunnels, Unicorn congo lines through the festival, pop up wizard chess stations, wacky food distribution areas, art creation stations, etc...