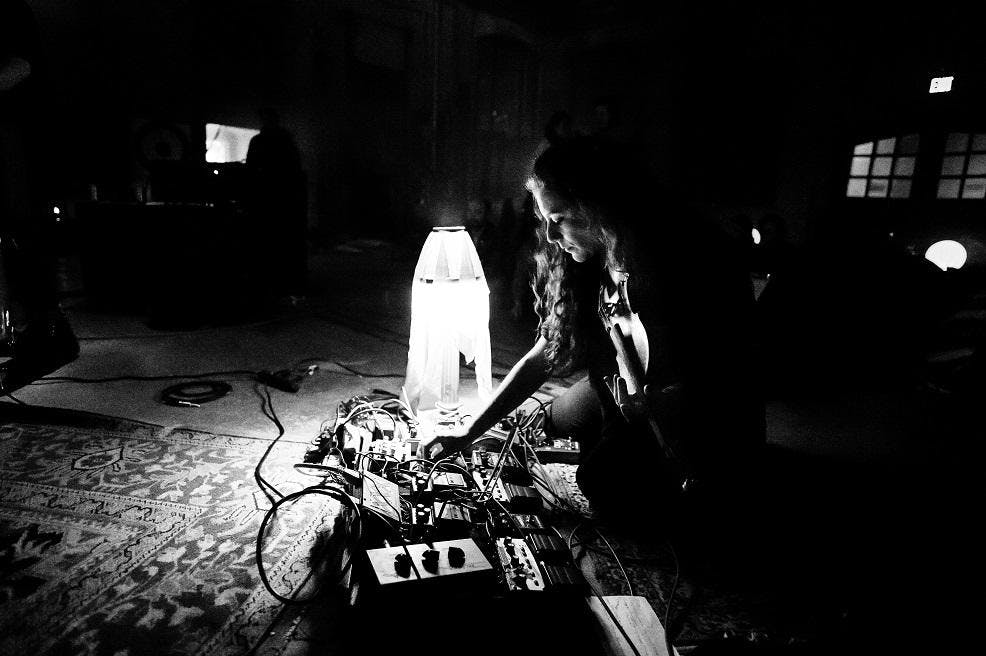 About this Event
$10 // 21+
BLACK DUCK (MACKAY/MCCOMBS/RUMBACK)
--------------------
Montreal violinist JESSICA MOSS has performed and recorded with a wide spectrum of ensembles over the last two decades. Best known as a permanent member of Thee Silver Mt. Zion Memorial Orchestra, she was also a founding member of avant-klezmer group Black Ox Orkestar, recorded and toured with the Vic Chesnutt band for the two albums released on Constellation, and worked extensively with Carla Bozulich's Evangelista.
On her solo work, MOSS says she feels aligned with the transportive nature of storytelling tradition. By creating narrative music around subjects already on many minds, she aims to create a space for collective reflection. She believes sharing such "transporting moments" can be both balm and a catalyst to engagement. Please experience the unique and stunning meditation as you transcend through the beautiful, swirling world of signal-processed timbres, crystallized violin work and the wonderfully unfolding atmospheric vocals of JESSICA MOSS. 
Supporting this evening is BRIAN CASE, who you may currently know as the member of Chicago favorites FACS, or previously of DISAPPEARS, THE PONYS and 90 DAY MEN. Tonight, Mr. Case brings his stark, minimal electronic and abstract sounds to our stage as a solo performer.
Improvisational trio debuts their new Chicago-centric project, BLACK DUCK. Composed of experimental music veterans Douglas McCombs on bass (TORTOISE), Bill McKay on guitar (Drag City) and Charles Rumback on drums.