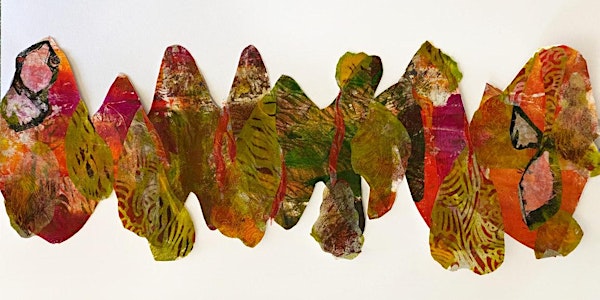 Jessica Levant's Open Studio
Hiundreds of Abstracts, Florals, Paintings, Collages, Photo Art & Photography, most of it ready to hang. SPECIAL EVENT PRICING.
When and where
Location
801 Indiana St 801 Indiana Street San Francisco, CA 94107
About this event
A photo artist for a dozen years or so, I transitioned to abstract painting over the pandemic period. Working with physical media rather than digital files does create space challenges, so over the four weekend days of this showing, I'm hoping to reduce my inventory significantly (so I can start over again of course). I do believe there is something for everyone, from black and white photo-based works, framed, unframed, matted, or loose, to abstract paintings on panels, framed on paper. There are also florals, botanicals, decorative pieces ('deco squares') and tiny abstract panels to hang in small spaces, plus collages, and my unique 'JeLeBlox'. Come have a look!
All framed or matted photographs are HALF-OFF! Some large, some small - won't break the bank! Grab a beauty and give me my closets some breathing space! My photo work is quirky and 'different'. Tagline has always been "Unexpected views of the Ordinary and Ordinary Views of the Unexpected.
RSVPs here will help me plan for numbers - and you'll receive the intercom code and know where to find me in the building. (This is a private apartment complex so there can be no signage.)
You may also email me at jessicalevantart@gmail.com or visit calendly.com/jessicalevantart to make an appointment for a different time or more information.
Do check out my website at jessicalevantart.com and let me know ahead of time if there is something particular you will want to see.