From August 4th through September 3rd, BoxHeart presents Jessica Alpern Brown: The Divide and The Light on exhibit in the upstairs gallery.
About this event
Jessica Alpern Brown is a multidisciplinary artist that creates fine art and design for homes, public realms, and the built environment. At the core of her practice is a desire to contribute art that will integrate naturally into daily life and a belief that fine art can inspire functional design. As a form of communication not limited by language or cultural barriers infusing meaningful aesthetics into ubiquitous objects offers a unique opportunity for shared experiences. With that in mind, she creates works that focus on the separations and connections of our interwoven lives.
Brown comes from a diverse background centered in the arts and has been mastering fabrication techniques for nearly 20 years. Early in her career, she trained as a photographer in the U.S. Navy stationed aboard an aircraft carrier in Japan. After graduating from the New England School of Photography, she accepted a position as a forensic photographer for the state of Texas. Deciding it was time to move away from the bureaucratic structure, Brown joined the crew of a sailboat and worked as a travel photographer, navigator, and handyman. In her current work, she hand-cuts paper and creates artwork using a variety of materials from acrylic, metal, and wood to found objects, organic matter, and non-toxic resin.
Brown believes that the best art comes from moments when thoughtfulness and skillful making intersect so she pursues both in equal measure. She resides in Pittsburgh, PA with her husband, son, and cats. She is represented by BoxHeart Gallery and is a recipient of the Emerging Artist scholarship for the 2021 Three Rivers Arts Festival.
Join us for the IN REAL LIFE reception with artists Jessica Alpern Brown and Katie Stone on Saturday, August 7th, from 5-8 pm. It is free and open to the public!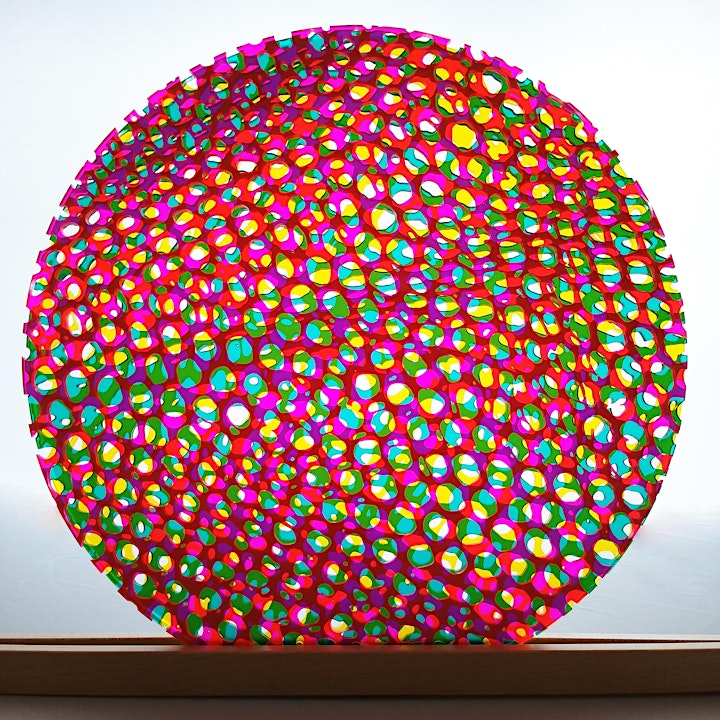 Organizer of Jessica Alpern Brown: The Divide and The Light
BoxHeart Gallery exhibits emerging and mid-career artists whose artwork exemplifies the diversity and originality of contemporary art and fine craft. We exhibit painting, works on paper, mixed media, sculpture, textile, and jewelry that illustrates personal creative explorations and artistic commitment. BoxHeart's exhibition schedule supports both our regional, national, and international represented gallery artists as well as our mission to discover new talent that exists around the world.

Located in Bloomfield, Pittsburgh's "Little Italy," BoxHeart Gallery also offers custom framing, art consulting, and art installation services.