About this Event
DOORS: 8:00 PM, MUSIC STARTS: 8:30 PM, JESSE MALIN: 11:30 PM
AGE RESTRICTIONS: 21+
GENERAL ADMISSION, LIMITED SEATING
Important Notice: All tickets are nonrefundable and nontransferable with the exception of event cancellation. Support acts are subject to change
----------------------------
About Jesse Malin:
Few in the modern musical landscape have reinvented themselves like Jesse Malin. Revered by iconic figures from Bruce Springsteen and Joe Strummer to Ryan Adams and Jim Jarmusch, Malin's songwriting has shape-shifted through decades and genres and left an indelible mark on hardcore, punk, folk, and everything in between. Produced by songwriter Joseph Arthur, Jesse Malin's new EP Meet Me at the End of the World (June 30 / Velvet Elk) aims his singular blend of gritty street poetry and incisive self-reflection squarely at our troubled, modern times. (The title track has already been named 'Coolest Song in the World' on SiriusXM's Underground Garage.) "The songs were written on tour looking out the van window," reflects Malin. "We were driving around America just watching the frightening and embarrassing ascension of the current administration amidst a really dark and manipulative international media blitz." The music was recorded fast and raw with Malin's live band: drummer Randy Schrager (Scissor Sisters), bassist Catherine Popper (Norah Jones, Ryan Adams), and longtime sideman/producer/co-writer Derek Cruz. The collaboration with Arthur was initially intended to be a one-time affair for Malin's Positive Panther charity, which raises funds for his former European merch-seller Nathalie Baverstock in her fight against cancer, but the two songwriters discovered a natural kinship in the studio. "It's not unusual for Jesse to be writing great songs, but it feels like there's a new energy to it right now," adds Joseph.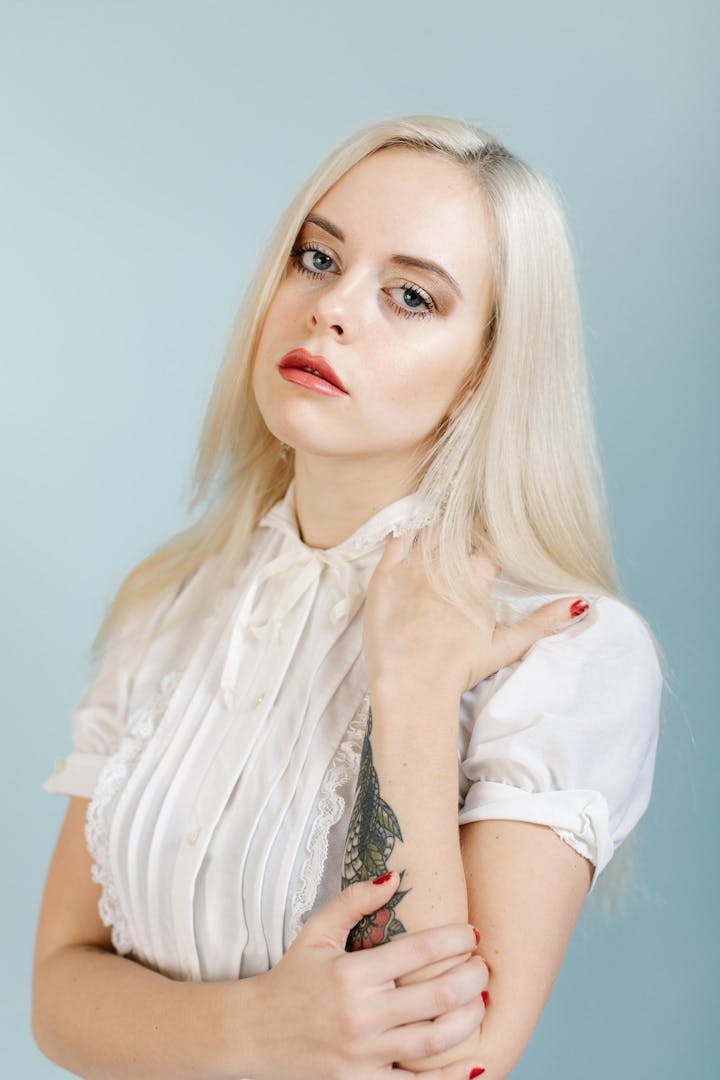 About Heaven Honey:
Heaven Honey is just doing what feels right.
Initially a drummer, Indiana singer-songwriter Jordan Gomes-Kuehner played with Bloomington indie-pop trio Her Again for two years before the band dissolved. At some point during her stint with the group she picked up a guitar and started working on what would become Heaven Honey's first songs - her own personal brand of songwriting that would step away from the town's common genres and establish a new, distinct sound.
That sound is a little bit of Angel Olsen, a little bit of Mazzy Star, and a whole lot of many other things that have shaped the chameleon that is Jordan's songwriting. Her releases come across as both delicate and bold, intimate and mystifying. You can hang onto every word she sings as if these are your own experiences, even with her personal touch that expresses them to be uniquely hers.
That variety and unpredictable nature is what makes Heaven Honey so extraordinary. It's a "create first, ask questions later" mentality that results in a genre-bending display of dream pop, folk, and hard-hitting rock and roll. It leads to a level of genuine honesty that makes you feel like you're part of something new and special - and that's simply because you are.
Performers
Date and Time
Location
Refund Policy