Description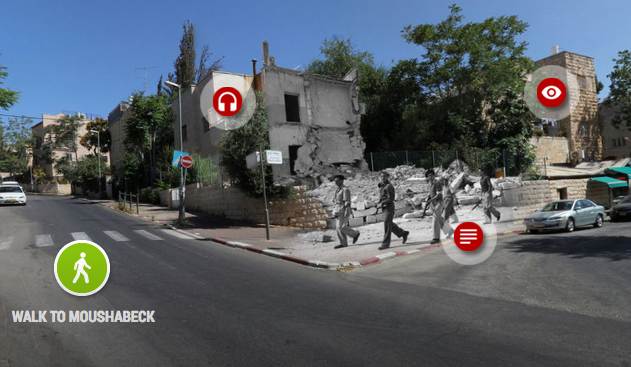 If houses and streets, neighborhoods and cities could tell us their stories, what would these be? JERUSALEM, WE ARE HERE is an interactive documentary that brings Palestinians back into the Jerusalem neighborhoods from which they were expelled in 1948. Focusing primarily on the Katamon neighborhood, Palestinian participants probed their families' past and engaged with the painful present.

Documentary Director Dorit Naaman and two of the participants will be at the screening!
"Together we produced short, poetic videos embedded into a virtual tour -- where the audience can 'walk' down the streets of contemporary Jerusalem. As the generation of Palestinians who survived the Nakba is aging, there is an urgent need to collect their stories, and remap the space that has been declared entirely Israeli."
For info: www.mecaforpeace.org, meca@mecaforpeace.org, 510-548-0542.
Presented by the Middle East Children's Alliance (MECA) and Joining Hands. Cosponsored by the Arab Film Festival and Jewish Voice for Peace/Bay Area.
Benefit for MECA, wheelchair accessible.
www.JerusalemWeAreHere.com