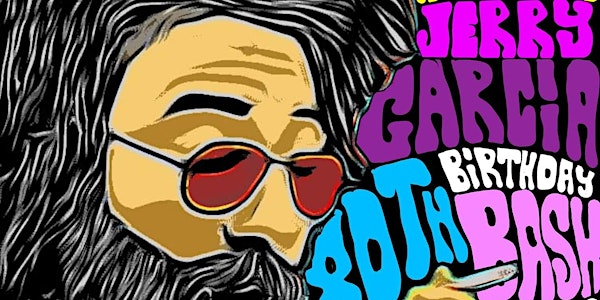 Jerry Garcia's 80th Birthday Bash at Asheville Music Hall
Location
Asheville Music Hall
31 Patton Avenue
Asheville, NC 28801
Show: 10PM (Doors: 9PM) // Tickets: $12/$15 // 21+
About this event
Garcia's 80th (early by 2 days) birthday celebration with DIRTY DEAD.
Vending, musical guests, great drinks and grub and Asheville's "fire your face" Dead /JGB tribute Dirty Dead all in Asheville Music Hall.
Jerry Garcia's music lives on year after year. His and Grateful Dead's contribution to the American songbook has left an indelible impression upon the minds and hearts of generations. His approach to improvisation and in-the-moment music inspires legions (of Jerry).
Asheville's Dirty Dead bring new life to the music and they have been recognized by members of the Dead, DSO, and many more contemporaries as national level talent in their unique contributions to the music.
Led by local flautist, guitarist and drummer Paul DeCirce, DD are soon to be six years forward in their journey, now incorporating their own originals to the music as well as staying faithful to Uncle John's Band!