Jerome M. Hesch, Esq.
The Best Estate and Tax Planning Ideas...And How to Explain Them and Get Clients to Implement Them

Wednesday, June 14, 2017 from 7:30 AM to 11:00 AM (EDT)
Event Details
PLEASE NOTE THIS IS A BREAKFAST MEETING AT SEASONS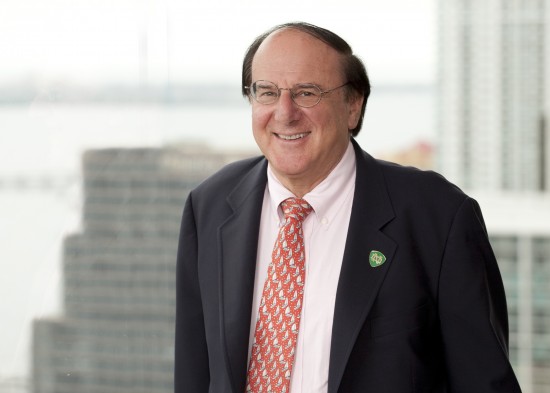 Meeting Schedule

 
Registration/Breakfast/Networking 7:30 a.m.
Program Begins 8:15 a.m.
Program Concludes 11:00 a.m. (*includes mid-morning break)
This is perhaps the biggest and the best Special Estate Planning Event the Greater New Jersey Estate Planning Council has ever had! We are very excited and proud to have none other than Jerome M. Hesch, Esq. as our speaker for our June 14, 2017 special breakfast event. While Jerry needs no introduction, we feel it's a must to tell you about him. Jerry is an attorney, professor, author and speaker on estate planning and tax law. Born in New York, and Florida based for most of his career, Jerry is one of the most respected and most well-known experts in estate and tax planning in the United States. He is one of the most creative minds in our industry and has always been at the forefront of change and creativity in estate and tax planning.
Jerry attended the University of Michigan for his undergraduate and MBA degrees and received a JD from the University of Buffalo Law School. Early in his career, Jerry worked for the Internal Revenue Service in the Office of Chief Counsel in Washington, D.C. He was also a law professor at the Albany Law School and the University of Miami School of Law. Today he serves as the Director of the prestigious Notre Dame Tax & Estate Planning Institute. He is currently an adjunct professor at both the University of Miami School of Law, which is well known for its Heckerling Institute and Estate Planning program and degree, and Florida International University. Jerry is a special tax consultant for several law firms including the Jeffrey M. Verdon Law Group in Newport Beach, CA, and Oshins and Associates in Las Vegas, NV. Jerry is often brought in by other professionals around the country to work on various large, unique and complicated matters.
Jerry has authored numerous articles, tax management portfolios and books on estate planning and taxation, including a law school casebook. Jerry is a frequent lecturer on estate and tax planning topics and has presented at the finest national forums and venues in the United States including The University of Miami Heckerling Institute on Estate Planning, the University of Southern California Gould School of Law Tax Institute, and the New York University School of Law Institute on Federal Taxation. He is a Fellow in the prestigious American College of Trust and Estate Counsel and is listed in Best Lawyers in America.
Jerry travels the country and works with some of the premier professionals in the United States, and with high-net-worth clients of all types. He is certainly one of the best in the minds of many professionals and clients alike.
We have asked Jerry to design a very special program for us and he will come to New Jersey and spend the morning teaching us many strategies and techniques that we've never seen before. What makes this even more special is that Jerry is also an expert in client relationship management and client communication. He has long been known for being an expert on "explaining" very complex ideas in very simple ways – and getting clients to take action. Jerry also has been at the forefront of inter-changing estate and income tax planning and strategies, which can result in exponential benefits for our clients.
This is a don't miss event! You will leave this event with practical and profitable ideas that you can put to work in your practice and for your clients right away. Whether you are an attorney, an accountant or financial advisor, you are going to get, from the premier expert in the United States, the best of the best ideas and learn how to get clients to implement them.
Thank you and we look forward to seeing you for breakfast on June 14, 2017
Continuing Education:
CFP 3.0 credits - "Best Estate & Tax Planning Ideas & How to Explain & Implement Them" (Program ID 239574)
NJ CPE 3.0 credits   The Best Estate Planning Ideas... and how to explain them and implement them
NJ CLE 3.0 credits - Best Estate and Tax Planning Ideas (Course #78) 
NJ CLE: 3.0 credits BEST ESTATE AND TAX PLANNING IDEAS
"This program had been approved by the Board on Continuing Legal Education of the Supreme Court of New Jersey for 3.0 hours of total CLE credit. Of these, 0.00 qualify as hours of credit for ethics/professionalism, and  0.00 qualify as hours of credit toward certification in civil trial law, criminal trial law, workers compensation law, municipal court law, and/or matrimonial law."
NJ INS - 3.0 credits The Best Estate and Tax Planning Ideas, And How to Explain Them To Clients and Get Clients to Implement Them.  Course #88899136 General/Classroom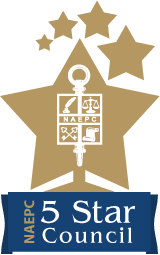 Documents for this presentation will be distributed to
registered attendees when available.
When & Where

SEASONS
644 Pascack Road
Washington Township, NJ 07676


Wednesday, June 14, 2017 from 7:30 AM to 11:00 AM (EDT)
Add to my calendar
Organizer
The Greater New Jersey Estate Planning Council, Inc. is a member of the National Association of Estate Planning Councils (NAEPC). The Council consists of various professionals involved in the many facets of estate planning, as well as financial, charitable and philanthropic, investment and insurance planning. Our Council invites allied professional, involved in any of these or related fields/industries, to apply for membership. Our members include: attorneys, accountants, investment professionals and advisors; financial planners, advisors and consultants; trust officers, business valuation professionals, insurance, professionals; nonprofit development professionals, home healthcare and senior care providers, and other related professionals.
Through its monthly presentations the Council offers a forum within which to learn from each other and from industry leaders about planning techniques, current events, and shared experiences pertaining to the many disciplines of estate planning. Continuing education credits are often provided for CPAs , CFPs,  NJ Attorneys and NJ Life Insurance practitioners.
Our meetings provide the opportunity to visit with friends and establish new relationships in the New Jersey/New York financial and estate planning community. Non-members are welcome to attend our meetings to learn more about the organization and attend presentations of special interest.