Description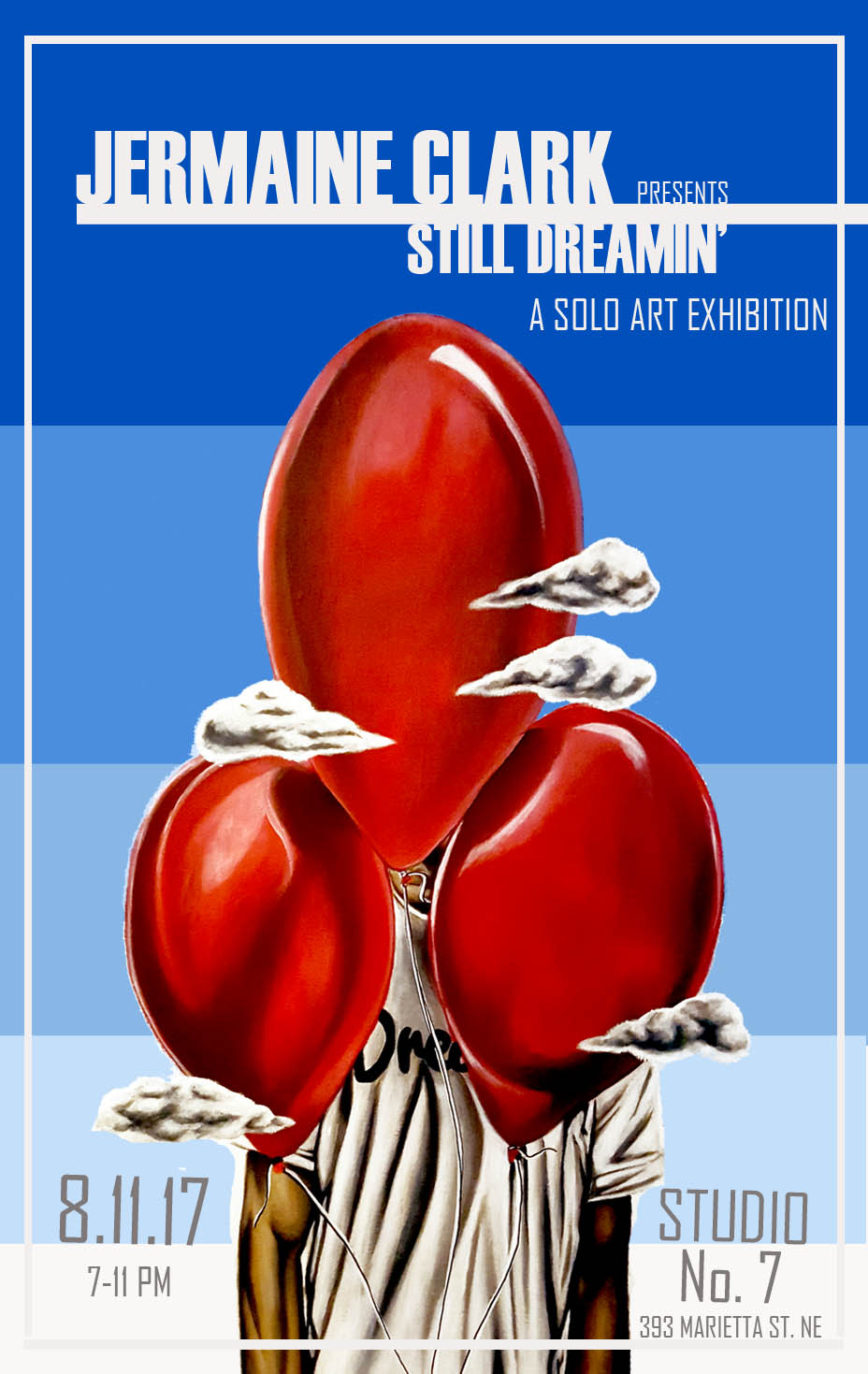 FREE EVENT: PLEASE RSVP
***SPONSORSHIP PACKAGES ARE AVAILABLE FOR PRE-ORDER AND CAN BE PICKED UP DURING THE EVENT IN THE POP-UP SHOP OR SHIPPED TO YOU IF YOU CAN NOT ATTEND.***
Limited Tees and Merch are also available now for purchase on Jermaine's website:
instagram: @xmaine
Jermaine Clark, an urban contemporary visual artist and resident of Atlanta, GA, evokes finding purpose and enjoying the journey despite life's obstacles. The 3rd public opening of his Still Dreamin' exhibit will be held on August 11th, 2017 at Studio No. 7 in Atlanta, GA. It will be his 10th solo art exhibit to date. This year he has already taken Still Dreamin' on tour to St. Louis, MO and New Orleans, LA. With the momentum and success of his first 2 stops, combined with his Atlanta following, this show is expected to be a highlight of the summer.
About Still Dreamin':
The solo art exhibit is the follow up to his original series Stay Dreamin' "Will work for Dreams" in 2016. This series will continue to explore Clark's process behind finding beauty in the struggle of going after your dreams and how circumstances can be fueled as motivation towards your success. Clark discusses his philosophy behind Still Dreamin' stating that, "I genuinely believe we are all destined for greatness and do not have to be victims of circumstance. In fact, the most trying times should help you focus even more on the end goal. I know from first-hand experience; life can seem unfair. I also know if you are focused on what you want, that is your motivation! Just relax, be patient, and trust things ALWAYS work out in your favor. "
Those that attend will receive insight on Jermaine's personal journey and leave inspired to take their own leap of faith. With each show comes great people, stimulating conversation and an exciting but humble experience.
Opening Night:
August 11th, 2017 from 7pm-11pm
Pop-Up Shop
Sounds by DJ Mosiah