Join us for Jenny Scheinman and Allison Miller's PARLOUR GAME! October 31st through November 2nd 8:30 and 11pm!
About this event
Jenny Scheinman (violin)
Allison Miller (drums)
Carmen Staaf (piano)
Tony Scherr (bass)
When two of the indie-jazz scene's foremost instrumentalists unite for their debut co-writing collaboration that intermingles panoramic Americana-infused arrangements with a Brooklyn jazz pocket, the result is as ambitious as only violinist Jenny Scheinman and drummer Allison Miller could envision. Parlour Game, released Aug. 2 on Royal Potato Family Records features a compositional sisterhood of two innovators redefining American music. Along with pianist Carmen Staaf and acoustic bassist Tony Scherr, Parlour Game prevails as a respite from the daily chaos of the modern world and brings life's joy into focus. This is social music that celebrates hopefulness and humor. Collectively, the three leading women jazz artists and Scherr send out a calling card for listeners to take a deep breath, and wholeheartedly enter their sonic haven for a moment of solace and playfulness.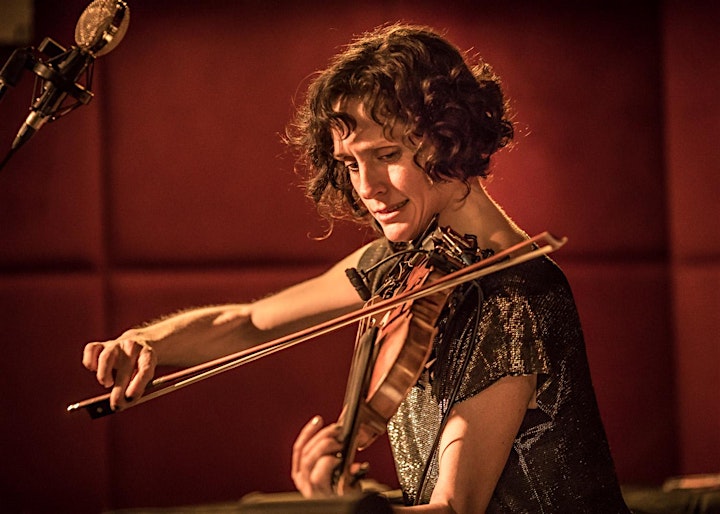 Jenny Scheinman is a violinist, fiddler, singer, and writer of songs with and without words. She grew up on a homestead in Northern California and has been performing since she was a teenager. She has worked extensively with some of the most innovative jazz artists in the world such as Bill Frisell, Jason Moran, Brian Blade, Nels Cline and Marc Ribot. She has also toured and recorded with numerous American songwriting legends such as Lucinda Williams, Bruce Cockburn, Rodney Crowell, Robbie Fulks, Lou Reed and Ani Difranco. In March of 2015 she premiered a multi-media performance at Duke University entitled Kannapolis:A Moving Portrait which she continues to present in theaters around the country. She has released eight albums of original music: Here On Earth, The Littlest Prisoner, Mischief & Mayhem, Jenny Scheinman, Crossing The Field, 12 Songs, Shalagaster, The Rabbi's Lover, and Live At Yoshi's. In the fall of 2019 she will be releasing a new album with her band 'Parlour Game' which she co-leads with drummer Allison Miller. www.jennyscheinman.com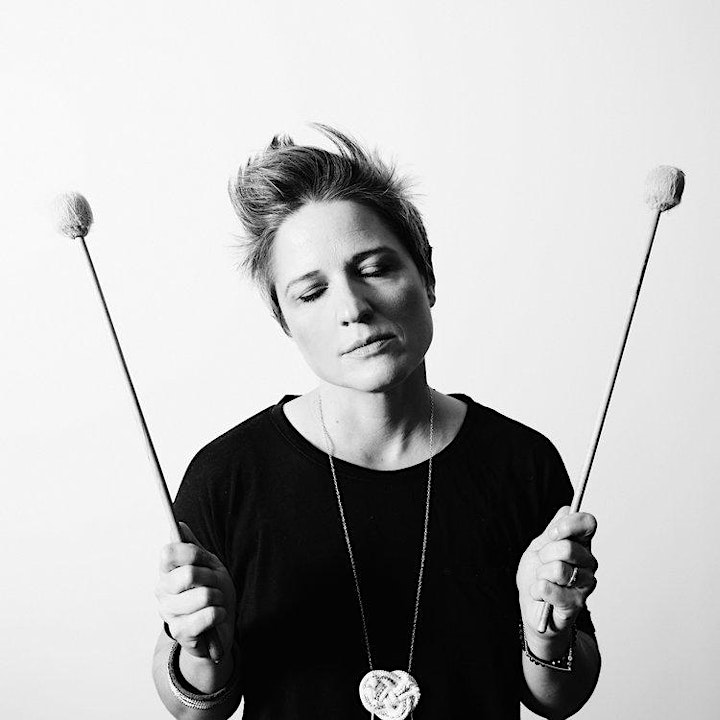 NYC-based drummer/composer/educator Allison Miller engages her deep roots in improvisation as a vehicle to explore all music. Described by critics as a Modern Jazz Icon in the Making, Miller has also been recognized as one of the "Top 20 Jazz Drummers" by Downbeat Magazine, and her composition Otis Was a Polar Bear is on NPR's list of the 200 Greatest Songs by 21st Century Women. Miller is Monterey Jazz Festival's 2019 Artist in Residence, alongside bassist/producer Derrick Hodge. She is also the first recipient of the Mid Atlantic Arts Foundation's Commissioning Grant.
Miller's band Boom Tic Boom celebrates its 10th anniversary in 2019 with the release of Glitter Wolf, their 5th album, featuring pianist Myra Melford, violinist Jenny Scheinman, clarinetist Ben Goldberg, coronetist Kirk Knuffke, bassist Todd Sickafoose, and Miller on drums. NPR's Kevin Whitehead cites "All the parts fit together like clockwork on Allison Miller's new album Glitter Wolf," and JazzTimes announced "Boom Tic Boom's previous four records were like bread crumbs leading longtime listeners to this record". Previous Boom Tic Boom releases include 5am Stroll (2005), Boom Tic Boom (2010), Live at Willisau (2012), No Morphine, No Lillies (2013), and Otis Was a Polar Bear (2016).
Boom Tic Boom has been met with critical acclaim, receiving 4.5 stars from Downbeat Magazine and having been named among the Top 10 Jazz Albums cited by Downbeat, The L.A. Times, Jazz Journalists Association, and Something Else. The band has been featured on NPR's Fresh Air with Terry Gross, WNYC's Soundcheck and New Sounds with John Schaefer, MPR's Tiny Desk with Bob Boilen, JazzSet with DeeDee Bridgewater, The Checkout: Live with Josh Jackson, and on NPR's Jazz Night in America with Christian McBride. Festival appearances include Monterey Jazz Festival, Freihofer's Saratoga Festival, Stanford Festival, San Francisco Festival, North Sea Jazz Festival, RockIt Festival, Molde Festival, Guimarāes, Willisau Festival, Chicago Jazz Festival, Hyde Park Jazz Restival, Saalfelden Festival, Muenster Festival, Iowa City Festival, Reykjavik Festival, EarShot Seattle, Mary Lou Williams - Kennedy Center Festival, Edgefest, Mass Moca, Lugo, Pittsburgh Festival and Redwood Jazz Alliance.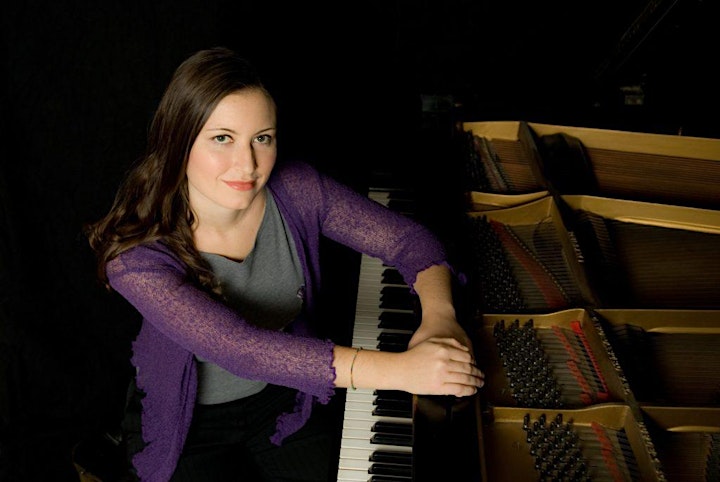 Pianist/composer Carmen Staaf is an active voice in the NYC and global music scenes. Steeped in straight ahead jazz, her versatile skills and sensitivity have led her to perform in a wide range of settings with some of the most influential musicians of our era. Currently, she is the pianist and Musical Director for NEA Jazz Master Dee Dee Bridgewater. Her past major performances have included the Playboy Jazz Festival in a two-piano setting with the legendary Herbie Hancock and Wayne Shorter, Jazz at Lincoln Center with Wynton Marsalis and the Lincoln Center Jazz Orchestra, and the Kennedy Center playing solo piano alongside Kenny Barron and Fred Hersch. She has been heard at the Village Vanguard, Blue Note, SFJazz and major jazz festivals around the world including the Montreal and North Sea Jazz Festivals, among many others.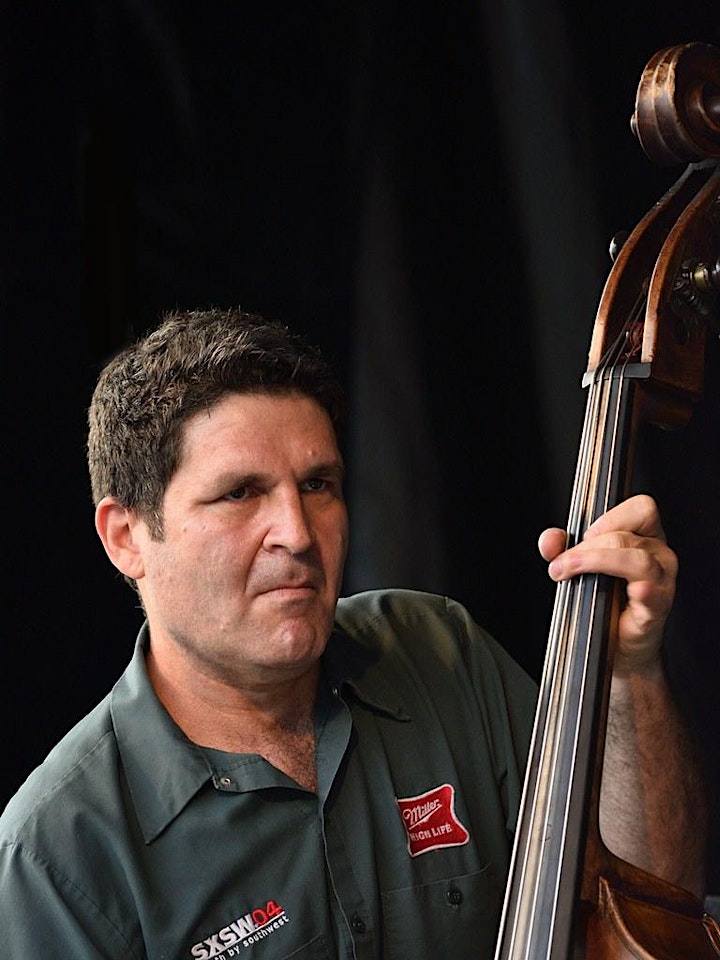 Since coming to New York in the 80s, Tony Scherr has become one of the city's most prolific and in-demand sidemen, playing integral roles in the music of such notable artists as Bill Frisell, John Lurie (Lounge Lizards), Steven Bernstein (Sex Mob), and Norah Jones, as well as some of New York's better-kept secrets, such as Jesse Harris and the Ferdinandos, The Wollesens, Ursa Minor, and Slowpoke.
Tony has recorded most of these latter artists at his Brooklyn home studio, helping to foster and document a tight-knit, intimate scene of players who are as skilled and daring as they are broadminded and modest.