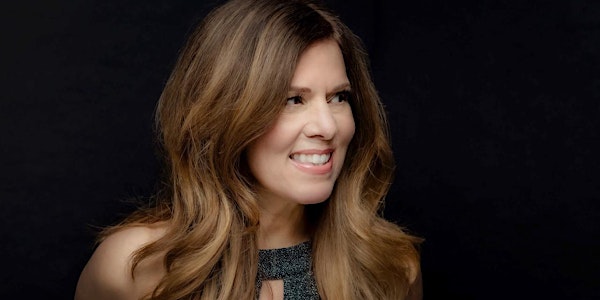 Jenny Davis Trio
Critically-acclaimed composer and Jazz vocalist
When and where
Location
The Manor House at Pleasant Beach Village 46110Woodson Lane Northeast Bainbridge Island, WA 98110
Refund Policy
Contact the organizer to request a refund.
Eventbrite's fee is nonrefundable.
About this event
Composer, bandleader and critically acclaimed jazz vocalist Jenny Davis has shifted the focus of her art to reflect her life as an advocate for change. This aspect of her life's work cuts deep on, Rearranged (the Yeoman Warders Project), her fourth album as a leader. It is an album in which the art of composition takes center stage, as all but three works featured here have been crafted by Davis.
Inspired by a deep love of jazz, Davis has achieved a "clarity of depth and authority in her writing" (JAZZ TIMES) in nearly 20 years as a musician, recording artist and improvisor.A passionate human rights advocate, she has set to music her original scores inspired by her devotion to promote acceptance of diversity. Pushing the creative edge, her newest album, Rearranged, released under Three Penny Records,features an all-star cast, including multi-Grammy nominated Brazilian pianist, Jovino Santos Neto, award-winning flugelhornist, (mentored by Art Farmer) Dmitri Matheny, NYC's Sirius String Quartetand the Yeoman Warders Sax Quartet.
Born with a love of music, Seattle native, Jenny Davis began singing in the Sunday School choir at age 3, where her mother fondly recalls she was often accused of having the loudest voice. By age nine she was chosen to perform in a traveling, Pacific Northwest children's choir. To her deep disappointment, she had to postpone music, and move to Bethel, Alaska, where her father taught driver's education on the frozen Kuskokwim River. Today she cherishes those memories spent with her father, who died a few years later, when she was thirteen-years-old.
Jenny continued to study piano, but it wasn't until high school when she returned to singing, receiving formal voice lessons from Maestro David Kyle. Performing in rock bands, taking classes at community college, she was accepted into the jazz department at Cornish College of the Arts. She received her Bachelor of Music, graduating with honors and awarded the Maggie Hawthorn Scholarship which included her first gig at the prestigious, Dimitriou's Jazz Alley. She went on to perform with some of the Seattle area's top jazz musicians, which continues today.
While leading the band was her main focus, composing and arranging pulled at her heart. The freedom of jazz with the celebration of authentic expression drew her to write and score her own material. Taking her ideas onto the bandstand she began to hire horn sections to play her arrangements and original material. After years of performing, parenting, and operating/owning a successful airplane business, she decided to take a break and dedicate two full years of composing music, earning an MFA in Music Composition at Vermont College of Fine Arts in 2018. Inspired and fueled by her work as a civil rights activist, her first album is dedicated to that calling.
A Seattle native, and established new music artist and vocalist, Davis' tour schedule includes both U.S. coasts and international destinations, most recently a European tour where she was featured in Lyon, France with the award-winning, David Bressat Trio. Past performances include main stage at Victoria International Jazz Festival, Dimitriou's Jazz Alley, University of the Arts Philadelphia, College Hall Vermont, Port Townsend Jazz Festival. Performing, learning and teaching alongside, countless known musicians; including Kurt Elling, Jovino Santos Neto, Dmitri Matheny, Bud Shank, Hadley Caliman, Jim Knapp, Anita Wardell, Jay Clayton, Andy Jaffe, Sheila Jordan and Diego Figueredo.
https://jennydavisjazz.com
"Davis takes the listener on an exploration of vocal heights and emotional depth that few vocalists have the heart, or talent, to traverse. She is a true jazz vocalist." ALL ABOUT VOCALS
"Davis will surely inspire this and future generations to tap more often into the vast resource of musicality combined with technicality." JAZZ POLICE
"Stellar vocal jazz…blessed with a dynamic range…magnificent…talented!" SMOTHER MAGAZINE
SHOW FAQ:
Seating: Theater Style seating - on a first come first serve basis.
Food/Drink: Food and drink available prior to performance, during intermission, and after the performance. No service during show time. We have a full service bar available for attendees.
We wanted to let you know that Joe's Restaurant is open at 4pm for drop-in dining (no reservations taken) with tables seating up to 4 guests. If you're seated by 5:30 and let our staff know you're attending the performance, we will make sure you have plenty of time to enjoy Joe's appetizers, pastas, pizzas, salads and desserts before the event. There will also be a full bar and snacks available at the Manor House starting at 6:30 before the concert, during intermission and from 9-10pm after the show. Thank you for choosing to spend a musical evening with us.
Covid Policy: Masks are required for admittance, and only removed for eating/drinking. We follow the Covid policy guidelines of Washington State and Kitsap county. More information can be found here at: https://kitsappublichealth.org/communityHealth/Covid-19/CoronaVirus.php
ADA Compliance: The Manor House is ADA compliant. We kindly ask guests to come in through the main entrance in the upper parking lot for easy access. We can easily accommodate wheel chairs, and other specific needs. Please contact us directly at music@pleasantbeachvillage.com if you have any special requests.