Event Information
Performers
Refund policy
Refunds up to 1 day before event
It's trombone mania! Come celebrate this gorgeous instrument with Jennifer Wharton's BONEGASM!
About this event
Jennifer Wharton's BONEGASM
Birdland Jazz Club
Sunday June 30th at 5:30pm
John Fedchock - Trombone
Nate Mayland - Trombone
Ryan Keberle - Trombone
Jennifer Wharton - Bass Trombone
Evan Gregor - Bass
Mike Eckroth - Piano
Don Peretz - Drums
"...This entire front line—and Wharton, in particular—reminds us that while a slide may only have seven positions, those numbers reveal worlds of possibility." Dan Bilawsky, All About Jazz
"...the trombonist's debut possesses a certain gravity, like a serious expression of idle fun." Bird is the Worm
"...uniformly stellar..." New York Jazz Record
Bass trombonist, Jennifer Wharton takes her enthusiasm for the horn seriously and hopes to spread her joy to the public with her infectiously fun ensemble, Bonegasm. According to leader Jennifer, a "bonegasm" is a climax of musical excitement. It is characterized by feelings of pleasure centered in the ears and experienced as an accompaniment to hearing a group of trombone players.
Jennifer is a regular in two of the best large ensembles in jazz, Darcy James Argue's Secret Society and the Alan Ferber Big Band. These playing experiences led to her to create a band that would commission composers to write and arrange music for the often overlooked trombone. Rounding out this ensemble are composer/trombonist Nate Mayland (Wishbone Project, Pedro Giraudo Orchestra), composer/trombonist Ryan Keberle (Catharsis, Reverso) and composer/trombonist/Grammy-nominated arranger John Fedchock (John Fedchock NY Big Band) as well as seasoned rhythm section members Mike Eckroth on piano, Evan Gregor on bass and Don Peretz on drums.
The music comes from such stalwarts as Jim McNeely, Fedchock and Ferber as well as Mayland, Birdland Big Band regular Sara Jacovino and Edward Perez.
Jennifer Wharton
I play low notes.
www.jenniferwharton.com
www.bonegasm.com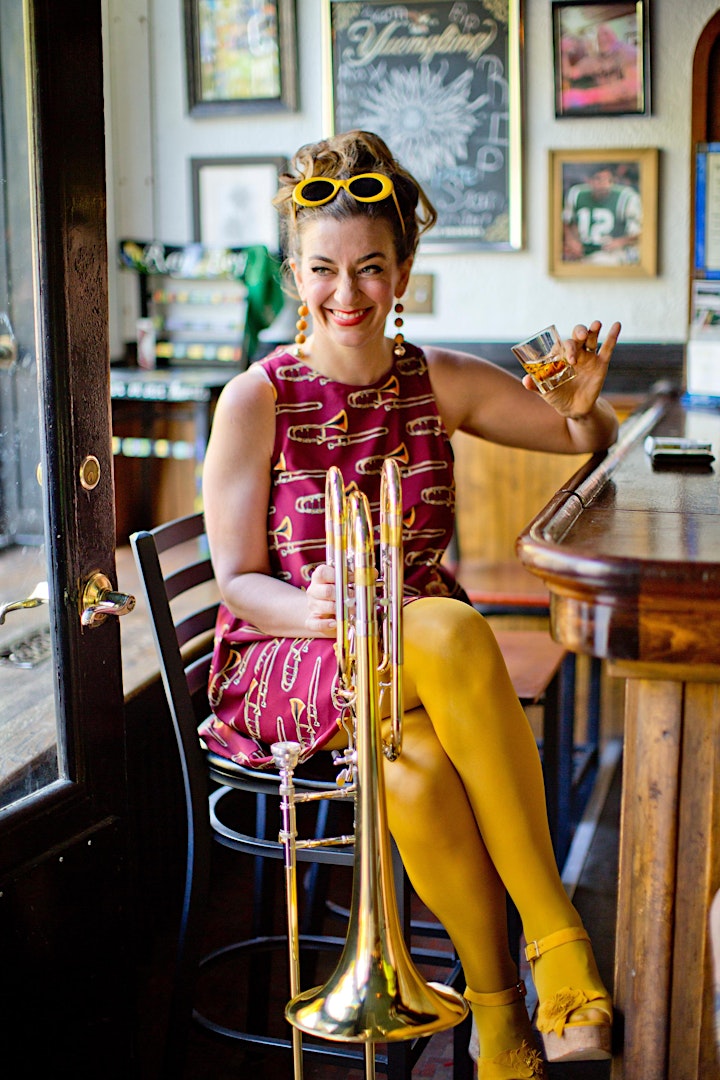 Performers
Date and time
Location
Refund policy
Refunds up to 1 day before event