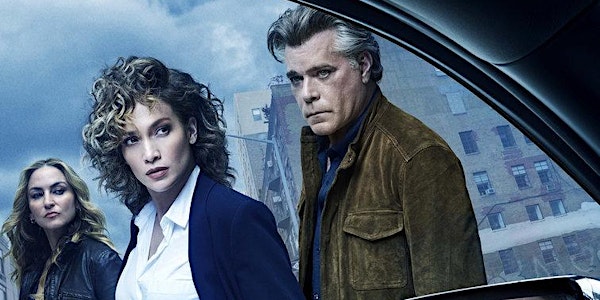 Jennifer Lopez and Ray Liotta
When and where
Location
BUILD Studio 692 Broadway New York, NY 10012
Description
Jennifer Lopez and Ray Liotta are stopping by BUILD! Harlee Santos (Lopez) is a charismatic single mother and resourceful detective at the heart of a tight-knit crew of Brooklyn detectives. They're led by enigmatic Lt. Matt Wozniak (Liotta) who often leads the team to step outside the limitations of the law in order to effectively protect their precinct and their own. Join them as they come to talk about "Shades of Blue" with ABC News Journalist and Jennifer's sister, Lynda Lopez.
Doors open 30 minutes before showtime and CLOSE 5 minutes prior to each show. VALID ID REQUIRED FOR ENTRY for security purposes (No age minimum). Please note we clear the studio after every event and we DO NOT permit autographs on our premises. This event will be streamed LIVE on AOL.com/BUILD! Make sure to check out the BUILD Series Newsletter for updates and information about our events: http://build.aol.com/newsletter.
*PLEASE NOTE THAT THE AREA YOU ARE ENTERING IS BEING TAPED, PHOTOGRAPHED AND/OR FILMED BY AOL INC. BY ENTERING, YOU IRREVOCABLY CONSENT TO BEING PHOTOGRAPHED, FILMED, AUDIOTAPED OR VIDEOTAPED, AND RELEASE ALL PRODUCERS AND USERS OF SUCH PHOTOS, FILM, AUDIOTAPE OR VIDEOTAPE FROM ILABILITY OR LOSS OR DAMAGE TO PERSONS OR PROPERTY OR FOR INFRINGEMENT OF ANY RIGHTS. FURTHER, YOU EXPRESSLY AUTHORIZE AND PERMIT USE OF YOUR NAME, VOICE OR LIKENESS AND ALL REPRODUCTIONS THEREOF THROUGHOUT THE WORLD IN PERPETUITY WITHOUT LIMITATION AND WITHOUT COMPENSATION THEREOF WHATSOVER.