Description
Join Jennifer Ghorley, JD, as he presents "The Peach State's Dementia Plan: What's on Georgia's Mind?" at Ridgeview Monroe.
Alzheimer's disease and related dementias are a looming national public health crisis. It is important for health care providers in Georgia to understand the problem and to know how our state will be meeting the growing needs of individuals and families impacted by dementia. This CE will explore the programs, services, and policies that have been implemented to diagnosis, treat, care for, and protect our residents with dementia. Hurley Elder Care Law will discuss what Georgia is doing well, what needs improvement, and how the private sector, public sector, and academics can best work together to best meet the need for this growing population.
11:30 AM-12:00 PM Lunch and Registration
12:00 PM-1:00 PM CE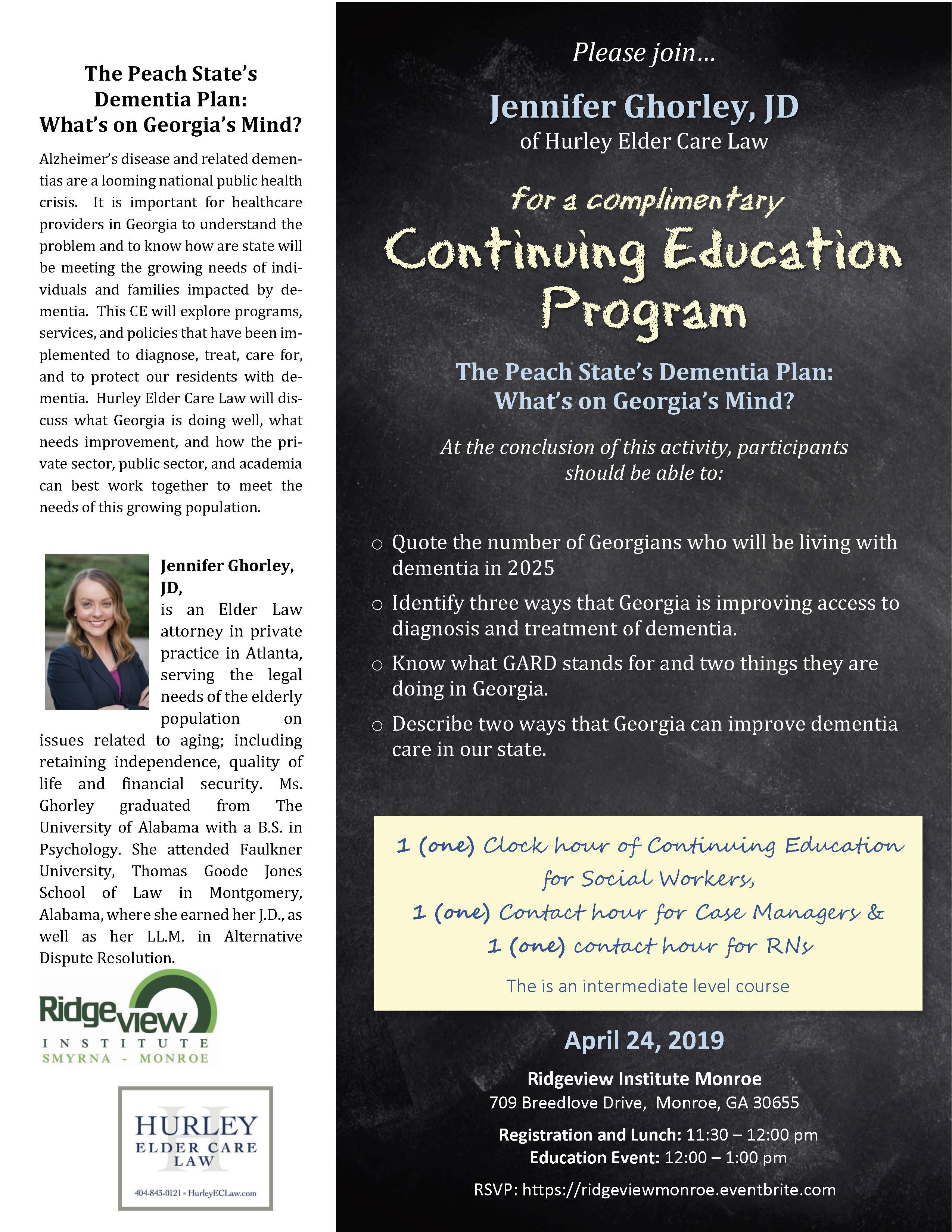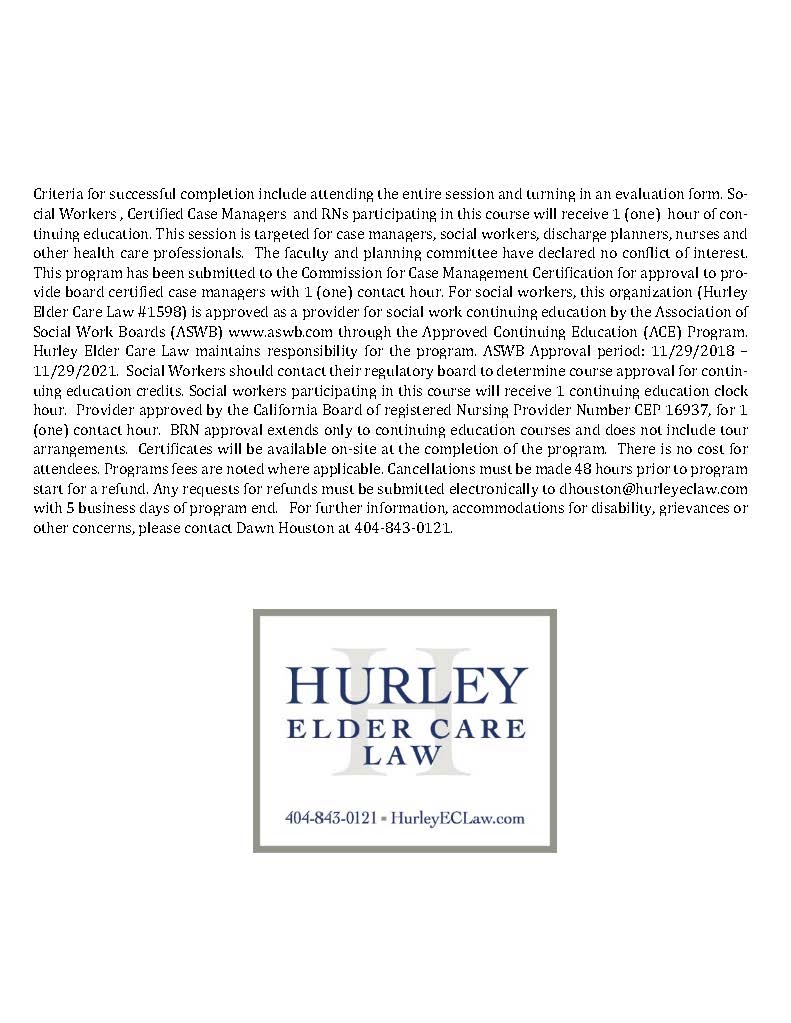 Organizer of Jennifer Ghorley Presents a Lunch CE on "The Peach State's Dementia Plan"
Hurley Elder Care Law provides our clients with expertise in issues surrounding aging including retaining independence, quality of life and financial security. We address matters such as asset protection, public benefits eligibility, guardianship, conservatorship, wills, trusts, and powers of attorney as well as probate administration. Our Certified Elder Law Attorneys and support team of social workers, nurses and public benefits administrators work with families to tailor a specialized legal and financial plan. Call us at (404)843-0121 for a complimentary telephone consultation with a client coordinator.