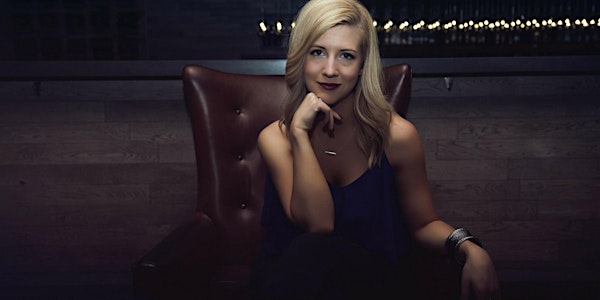 Jenna McLean Quartet
Jenna McLean Quartet
When and where
Location
Rudy's Jazz Room 809 Gleaves Street Nashville, TN 37203
About this event
A young jazz vocalist delightfully blowing off the bullshit of the modern world leads with her old school soul and delivers the goods. Whether scatting on Gershwin or giving good reading to Joni Mitchell, her pure performance is a welcome tonic to jaded ears that just want it true and direct." - Chris Spector, Midwest Record
Jenna McLean is a jazz vocalist and Lecturer in Music and Entertainment at the University of Memphis. As an accomplished performer, songwriter and educator, she finds her artistic drive in bringing new twists to timeless standards of the Great American Songbook as well as pop, funk and soul tunes. With a love and devotion for jazz, opera, R&B, and folk music, she maintains the belief that all music is good music as long as it speaks to the soul and grooves.
Jenna won the Downbeat Award for Best Graduate Vocal soloist in 2019, and is a recent recipient of the Pathways to Jazz Grant with which she recorded her 2019 album "Brighter Day". She performs regularly at renowned Colorado Jazz Venues including Dazzle and Nocturne, and has performed and presented multiple times at the Jazz Education Network conference and the Five Points Jazz Festival in Denver. She has had the pleasure of performing alongside renowned musicians such as Bobby McFerrin, Aubrey Logan and the New York Voices, and also performs regularly with incredible Denver-based jazz musicians such as Ben Markley, Eric Gunnison, Steve Kovalcheck, Tom Amend, Dawn Clement, Annie Booth and others.

This show is 21 and over only. All sales are final and we unfortunately cannot offer any refunds. Additional tickets may be available at the door on the day of the show even if it is sold out online.
Please try to arrive 15 minutes prior to the show start time. If you do not arrive within 45 minutes after the show start time on your ticket your seat may be resold to other patrons at the door. If you arrive after 45 minutes from the start time of the show and your ticket has been resold, although we cannot guarantee it, we will try our best to make space for you to attend the show.